Harmonize the Nervous System & Awaken Your Soul Power
through Somatic Yoga Therapy®
This work is for you when you're ready to RECLAIM your power, your sovereignty, your spiritual authority, the health of your relationships, your emotional balance, your physical wellness, your sacred sexuality, and your creative expression.
Apply to be a client if you're ready to feel more grounded and nourished, release ancient pain bodies that are not serving your life, and reconnect to your unbreakable, sovereign Soul. 
 You are a radiant, intuitive, and powerful womxn/being.
Learn how to release past wounds, replenish your body, and reclaim your shine.
Somatic Yoga Therapy® provides you with a supportive and courageous space to move forward and slowly let go of the grip of the past… with more Soul Power than you've ever experienced before.
Welcome home, Goddess/Goddex. This is YOUR SANCTUARY for healing, up-leveling, and embodying the radiant, bright, and shiny being you were born to be.
Together, we will reclaim your soul power, your sacred sensuality, and your body as a living, breathing vehicle of Love.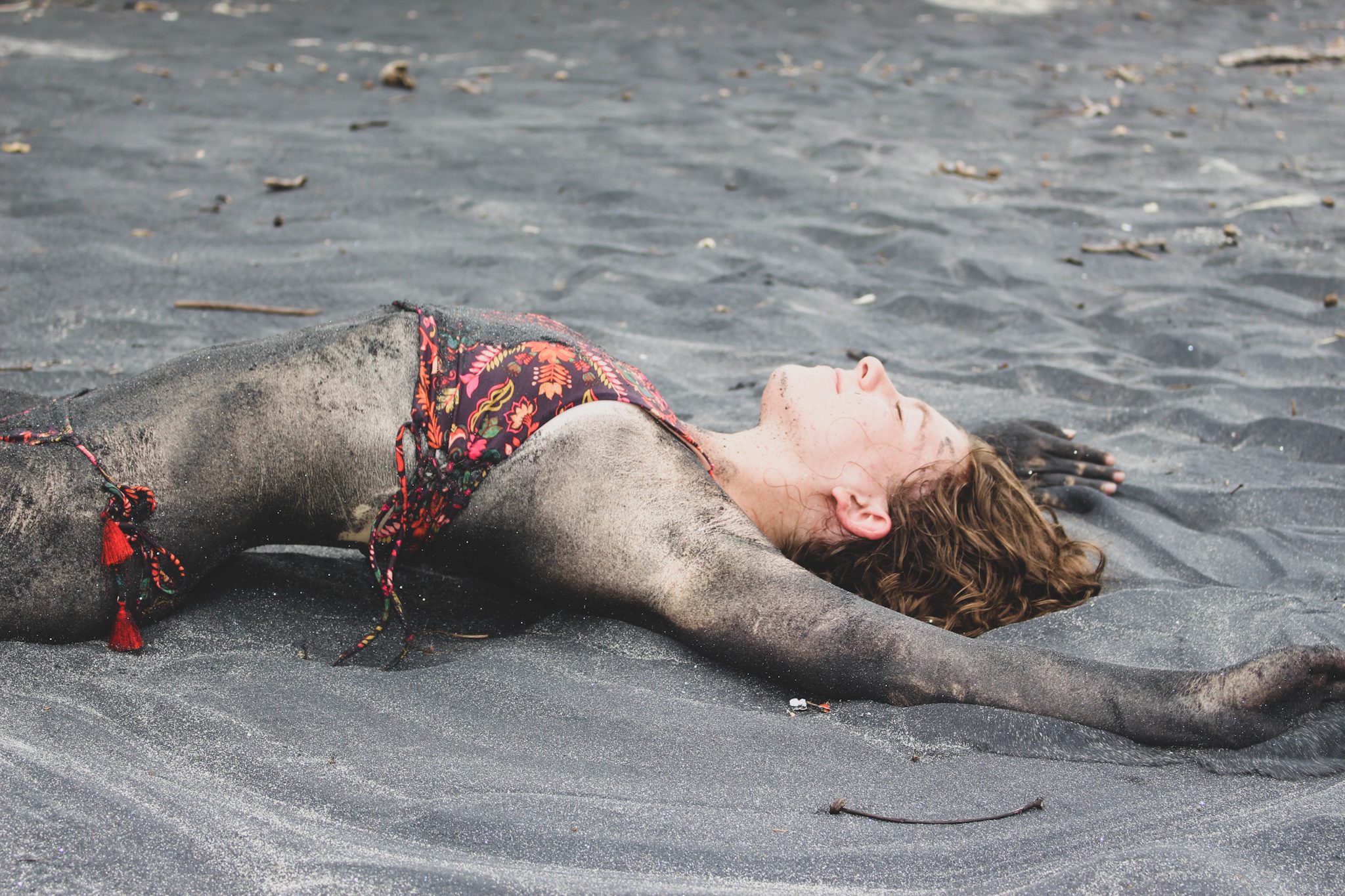 Come home to your body and reclaim your Soul Power!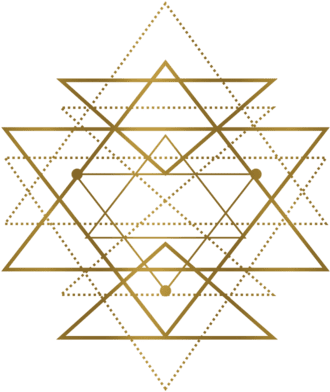 Leave the past in the past
Heal pains, wounds, and blockages through your body's inherent wisdom
Step into the POWERFUL, RADIANT, and fiercely ALIVE future of your dreams and desires
Release shame and fear that keeps you small, disempowered, and quiet
Heal old pain bodies and launch forward into post traumatic GROWTH, reclaiming your body as your Sovereign Temple
Awaken your embodied INTUITION for deeper WISDOM, spiritual CONNECTEDNESS, and MAGIC!
Learn how to TRUST yourself, your intuition, and your romantic partner(s)
Learn how access states of deep REST & RECEPTIVITY to amplify your Divine Feminine Magnetism
RECLAIM your sexual innocence, orgasmic potential, and sensual PLEASURE
1.
Rescue
Gently guide your body back to a sense of safety. Learn how to cultivate safety, grounded-ness, security, and at ease in your own skin.
2.
Replenish
Nourish yourself by learning to be sweet, slow, and soft with yourself. You've gone through a LOT. Now is the time to rest and replenish so you can have more bandwidth to heal.
3.
Release
Integrate past pain bodies so you can full embody the shiny, bright human you were born to be. Let go and release the past, one breath and sensation at a time.
4.
Reclaim
Retrieve what has been lost – your sexuality, your power and purpose, your joy and will to live. These "lost" gifts are deeply connected to your Soul Essence and its ability to come home to your body for you to feel more and more YOU.
Are you ready to release what has kept you feeling small, stuck, and afraid?
I specialize in helping your nervous system heal, and Soul Awaken.
This may be right for you if you're ready to move beyond:
Feeling lost, numb, and disconnected from your body, heart, sexuality, or life
Feeling chronically dissatisfied with your life and relationships
Anxiety, depression, & mood imbalances
Lack of trust toward yourself, your intuition, and others
Chronic pain (psoas, TMJ, pelvic floor pain)
Feeling "broken," "tainted," "dirty," or like your body is not your own
Insomnia & chronic fatigue
What is Somatic Yoga Therapy®?
Somatic Yoga Therapy® is an individualized healing process that encourages you to drop into a deep connection to the intuitive wisdom within your own body. From this wisdom connection, organic impulses for healing naturally arise. These impulses are supported by a myriad of tools and resources from the yoga tradition (such as movement, sound healing, energy work, or breathwork) that encourage a full discharge of energy. As this energetic release begins, more Soul Power (a.k.a. Self energy, "youness", shakti, or aliveness) is able to take root in the body. This act of "Soul Retrieval" supports the deepest, most sustained healing possible – and you in embodying your fullest self expression in life, love, health, and beyond.
What can I expect during a session?
All the life experiences that were too much, too fast, too soon for you to integrate stay in the body until they are processed and metabolized.
As an intuitive and trauma-sensitive healer, I honor the pace that your body wants to set for healing. Slow and easy is the way.
I allow your body to guide our work, because your wise, intelligent body has all it needs for healing within it. My job is to simply support you embodying and reclaiming your natural state of integration and health.
I welcome and work with ALL aspects of you. Mind. Body. Heart. Soul. The light, and the shadow. All of you is welcome.
My work is an intuitive and energetic process that looks unique for each and every one of my clients.
Your sessions (in person or on zoom) with me may include:
Somatic (felt sense) integration exercises

Subtle yoga and movement explorations

Energy work

Ayurvedic lifestyle suggestions

Meditation and yoga nidra

Mantra/affirmation

Breath work practices

Sound healing

Myofascial release exercises

Intuitive coaching and channeling

Deep relaxation processes
This combination of body, energy, and soulwork leads to many of my clients saying/feeling (post session): "WOW, what just happened?! That was MAGICAL!"
It is a DEEPLY EMPOWERING process where you will walk away with practical TOOLS & PRACTICES to bring back to your daily life for transformation and integration.
Is this talk therapy? What makes this work special/different?
Nope! Talking and story telling take up a very little amount of the Somatic Yoga Therapy® process. Our work together enters more of a shamanic, felt sense and energy work realm. This includes connection with your sensations, gentle movements, myofascial release and massage, energy work, and breathwork or mindfulness practices. This is a completely different brain state than talk therapy that can lead to deeper, embodied integration.
Will we be doing yoga asana?
Not in the way you've probably practiced yoga before. Therapeutic asana (yoga postures) are at times included in this practice, but our movement work is much more subtle and somatic in nature. It totally depends on where your body is at and what energetic needs I sense are present. The process is more similar to a guided meditation or yoga nidra than a private yoga class.
This is where you awaken your alchemical magic. Hi, I'm Kaity
Thank you for your curiosity about our work.
I believe you've landed on this webpage for a reason. Perhaps there is a voice inside you longing to finally embody and express who You truly are.
I know the fortitude it takes to seek support when life isn't going the way you want, and I celebrate your courage in showing up.
As someone who has recovered from PTSD and C-PTSD from sexual abuse, I understand the path of healing can oftentimes feel confusing and dark. We need guides to help us shine light onto painful shadows.
From my framework, the body is your most sacred guide, and unleashing her powers is what supports the integration of past pain bodies so they no longer have to subconsciously drive your life.
I firmly believe that you are your own healer. My role is to offer you tools, support, guidance, and space for alchemizing blockages into your greatest gifts and super powers. This is the magic you were born for!
As a Somatic Yoga Therapist, I help my clients connect with the innate, intuitive wisdom of the body. This wisdom is present in "every" body, and helps up to organically move stages of healing.
If you feel blocked in loving yourself deeply, feel stuck around manifesting your dreams into reality, want to have better sex and relationships, want to feel more passionately alive, and want to stop feeling small and powerless in your life, THEN this is the work for you.
My clients walk away from our sessions together and say: "WOW! I had no idea my body could do that. That was MAGICAL, empowering, and absolutely life-changing!"
Testimonials
Hear from my past and current clients below on how Somatic Yoga Therapy has helped them heal.
I've done decades of therapy and many types of healing modalities. The work I did with Kaity was truly transformative in a way I haven't experienced before. I loved the creativity, non-conceptual/body-centered nature of the work, and her gifts as a healer and guide.
My main intention was to gain insight and healing around ancestral trauma, and explore how that might relate to my level of openness and connectivity in my relationship.
Before our sessions, I felt a subtle dullness that permeated everything. I felt dampened, muffled, and guarded. After working together for just 3 sessions, I feel less dull and have much more energy! I realized that my access to my own power is related to my ability to connect. I would 100% recommend working with Kaity!
Kaity and her 1:1 healing sessions have been so transformative, allowing me to reach breakthroughs I didn't know were possible. Though our sessions are virtual, I always experience spiritual connectedness and amazing engagement. From day one, Kaity has shown so much wisdom in the process of somatic yoga therapy and why it is so impactful in sexual trauma recovery. Our sessions are a time where all my feelings, physical and mental, are safely explored with such nurture and care. Kaity is so perceptive at knowing when enough emotional work has been done, so that I never leave feeling drained. Everyday I get to use the resources and insights from our sessions to get closer to my desire for sensuality and confidence. Kaity's work is truly powerful and a blessing to women that have experienced sexual trauma and are ready to liberate themselves from it.
I was struggling with overwhelming grief, trouble sleeping, and restriction in the throat and heart chakras. My body was exhausted and depleted and I carried a lot of darkness and sadness in my heart. During my time with Kaity, I learned more about myself than I could have ever imagined. I discovered how:
– to recognize emotions that were causing physical imbalances
– to work through dreams and feelings of emptiness – trauma is stored and released in the physical body
– to get out of a freeze state by tuning into and speaking from the heart
– to use breathwork and energy work to open and heal blockages
– to recognize habitual thought patterns and replace them with love
– to cut cords with people and relationships that no longer serve me
– recognize symptoms of panic and dissociation
– to learn and communicate with my different parts
– to ground my thoughts and dreams to become reality
By doing this work I was able to increase the quality of my sleep, build healthy habits, express my emotions, increase my capacity to love and accept love, and learn about who I truly am. I feel an overwhelming amount of gratitude and love towards my body and all that it allows me to do. My heart feels less contracted and more expansive. I have a higher capacity to receive love and express love to myself and others. I no longer consume coffee and I'm able to function all day without caffeine (Even when working 50 hours a week, woohoo). I naturally have more energy and sleep better at night. I've never been able to express my emotions so having a safe and accepting environment to heal is amazing.
Kaity is a wise, deep, loving soul. Compassion is the centerpiece of her work. I have seen many different therapists and practitioners and I can honestly say that Kaity is one of the best at creating safety and a beautiful container for trauma release/alchemy work. My body responded very well to her yoga therapy sessions and I feel like I was able to access my body in a new and deeper way afterwards. After our sessions, I felt more like my true self and I felt very free to express!
My life is stronger and more centered for having worked with Kaity. Kaity helped me release trauma dating back to my earliest years and reinforced throughout my childhood. Her work helped me release the burden of emotional blockages from my mind-body system and reshape parts of my body that were holding and weighed down by trauma. And the results of my working with Kaity began to show early in our time together. My sessions with Kaity continue to lead to further breakthroughs in my life: I have released old patterns of thinking and language that no longer serves. I feel more love because I am able to fully love myself. I am taller, stronger, wiser, more aligned, lighter in spirit, and in touch with who I am.
Pricing
Healing takes time. But if there is one investment you will not regret, it's an investment in your physical, mental, & spiritual health.
Your healing is worth committing to.
You are worth committing to
.
I only offer my services in packages to guarantee that you will see results.
Sessions are up to 2 hours in length, depending on the pace of your body.
Please enquire regarding sliding scale & payment plans if you're in financial need.
 Turquoise Package
6 Sessions | 3 Month Commitment | $2,220
Sliding scale available by request
 Gold Package
12 Sessions | 6 Month Commitment | $3,330
Committing to the Gold Package saves you of $1,110 off your total price.
Sliding scale available by request
Ready to Get Started?
1) Complete the New Client Application
2) I'll be in touch to schedule a free consultation to see if we are a good fit
3) Schedule your 6-12 sessions, and get started!