Open Your Heart to Authentic Connection
Restore balance to the Masculine and Feminine in your relationships, your life, and your Self.
Heal Your Heart, Express your Truth, Amplify your Presence
Masculine & Feminine Alchemy Retreat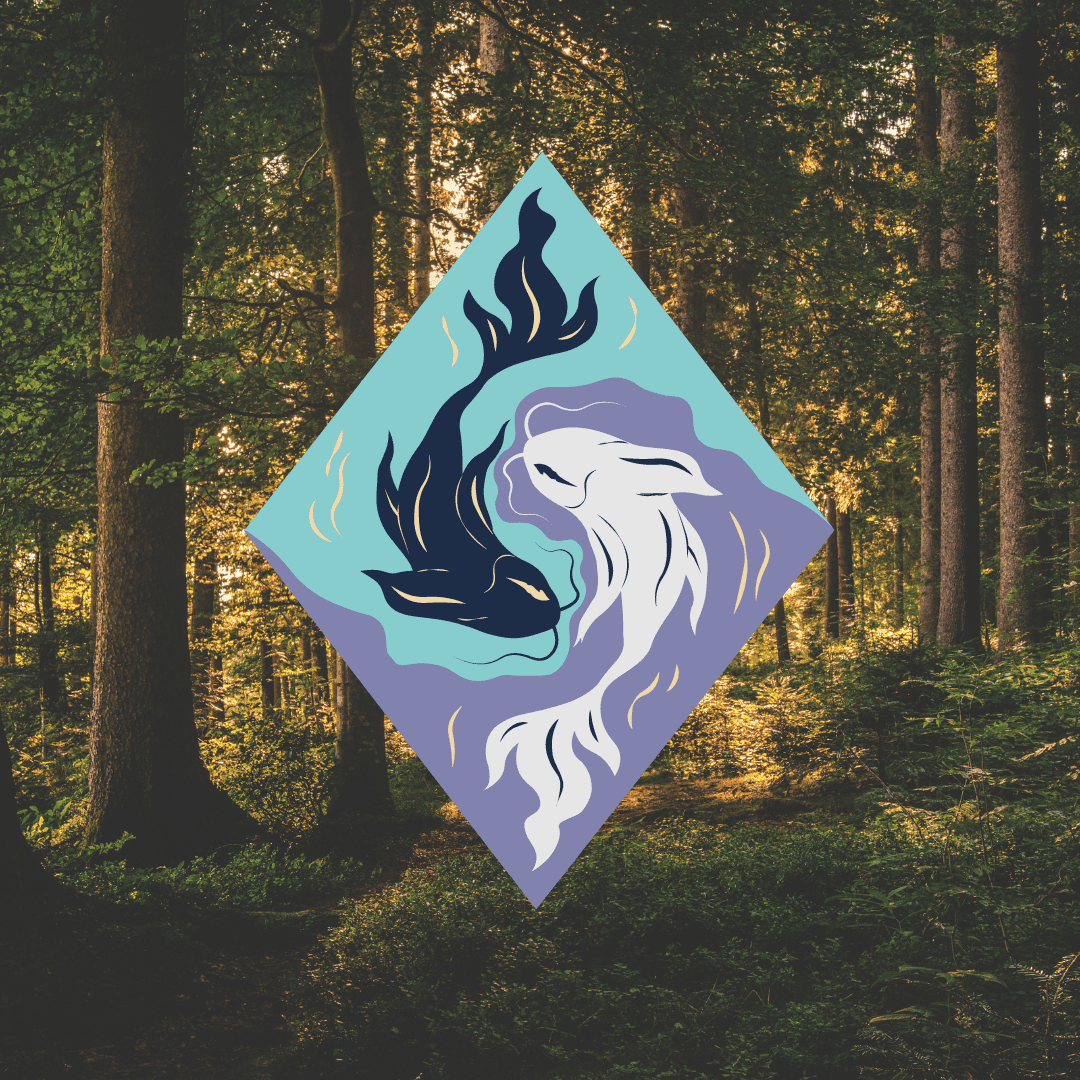 This retreat is designed for Relationship Alchemy, inside and out.
Loneliness is an epidemic, even for those of us surrounded by loving relationships.
All the layers of armor around your heart hold you back from deeper intimacy, connection, and love.
We honor these self-protective parts, but there is a time when they are ready to be shed and released.
During this weekend, you'll learn tangible practices and feel real shifts restoring harmony to your Inner Masculine and Feminine energies.
This inner work radiates outward and amplifies connection in all relationships in your life, especially in intimacy and your love life.
If you're tired of not getting the connection you seek, it's time to lean in, surrender, and say yes to an experience of Masculine & Feminine Alchemy.
Are you ready and willing to open your heart more deeply and experience authentic connection?!
Join us.
You're encouraged to sign up with a partner, friend, or family member you'd like a closer relationship with.
You can come solo if it's your preference, but we invite you to lean in and find a special person in your life to bring along for the ride!

What's Included?
We've got countless goodies in store!
🐍 Yoga & Somatics 🐍
🦅 Mindfulness & Meditation 🦅
🌀  Tantric Breath & Energy Work 🌀
☯️ Feminine-Masculine Alchemy Practices ☯️
✨ Ritual, Solstice Ceremony, & Sacred Councils✨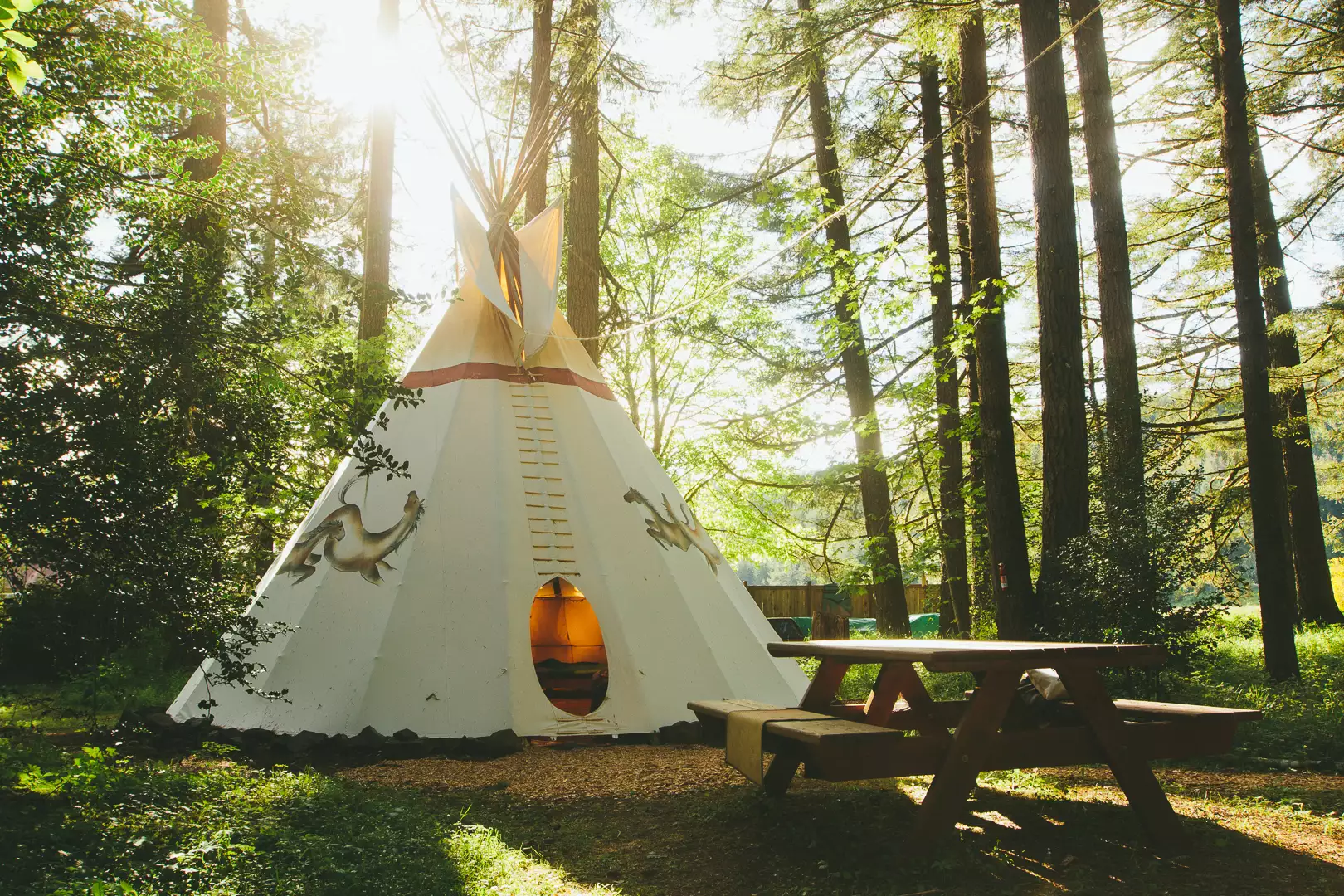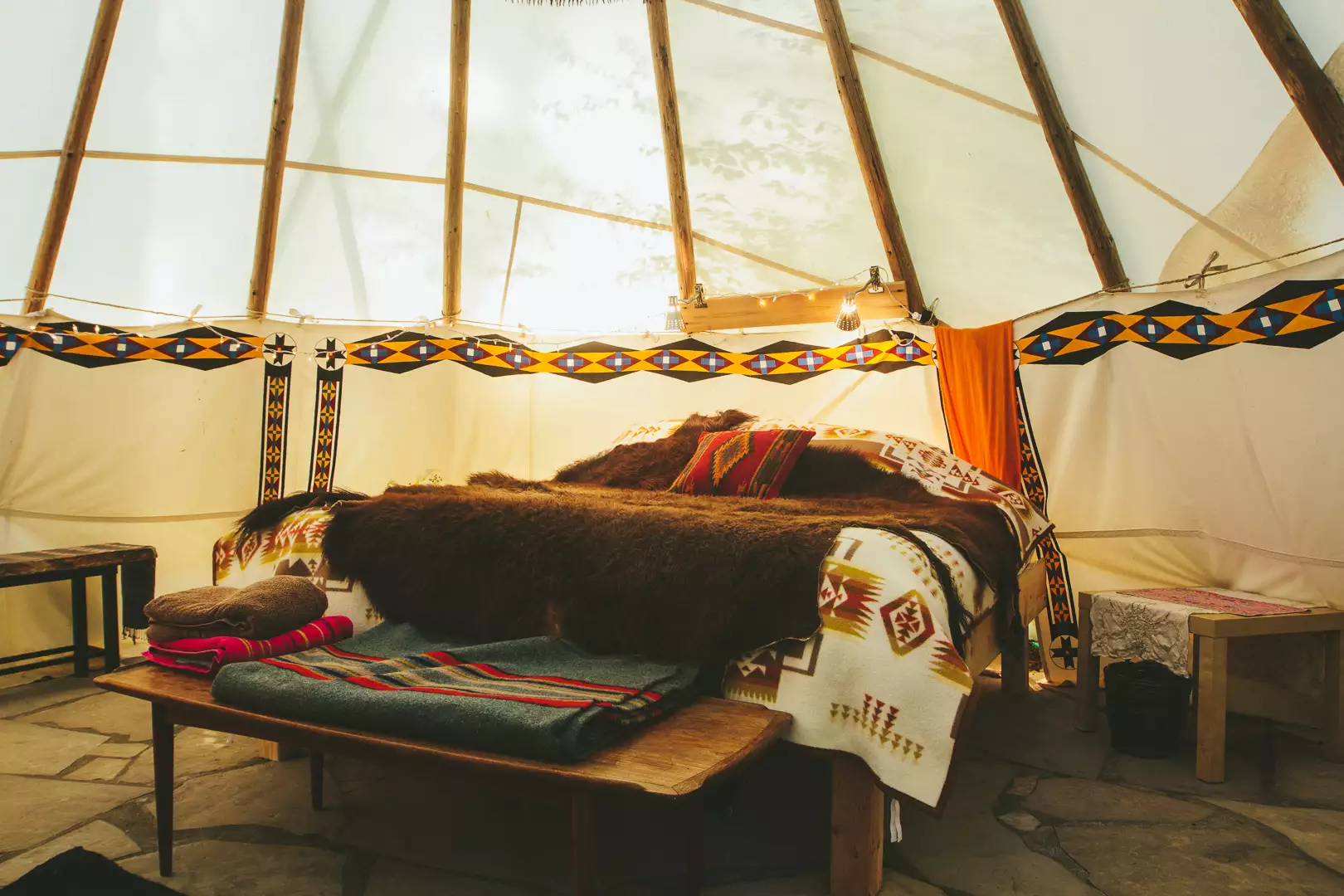 About Tipi Village
A Creekside "Fairy Village" for Glamping in the Oregon Woodlands
Located 25 minutes outside of Eugene, Oregon
Tipi Village is a haven away from the ordinary. Located in the Mohawk Valley near Eugene/Oregon, Tipi Village Retreat is a multicultural retreat perfectly positioned for adventure and healing, sanctioned by Floredemaya who was one of the founding members of the 13 indigenous grandmothers, as well as Grey Blue Heron who was a descendant of Chief Joseph of the Nez Perce.

Time takes on a different meaning out here. You feel yourself relax into a slower pace – into the here and now of birds singing and water flowing. – If you sit still, you can observe the wild flock of quail, the occasional pheasant or the wild turkeys and deer coming through on their daily routes. If you sit still, you will experience nature's silence and stillness. You will find an atmosphere of respect amongst these tall trees. Respect for the Land, the Keepers of the Land, all Living Creatures, and for Mother Nature.
Tipi village honors the Tipi as functional and beautiful structure. The tipis are furnished in a Zen style. They have beautiful stone floors with rugs, warm and comfy beds with down comforters and wool blankets for the cool Oregon summer nights. For a more traditional sleeping experience, there are the cabins or the rooms. All tipis and cabins have access to a centrally located bath house with two full bathrooms. The Master Bedroom Suite and the Studio have their own private bathrooms. There is an additional bathroom available in the main house.
Breakfast is served either by the creek or on the patio. Your stay includes a wholesome gourmet breakfast of organic free-range eggs, smoked salmon, breads, hot cereals,  fresh fruit, milk, yogurt, orange juice, coffee and tea. Ken also cooks up some amazing Spanish Paella feasts in the outdoor kitchen for yummy retreat Dinner. There is a fridge for storing snacks or meals you'd like for lunch.
Click here to check out their website and get more information.
Meet your alchemical guides!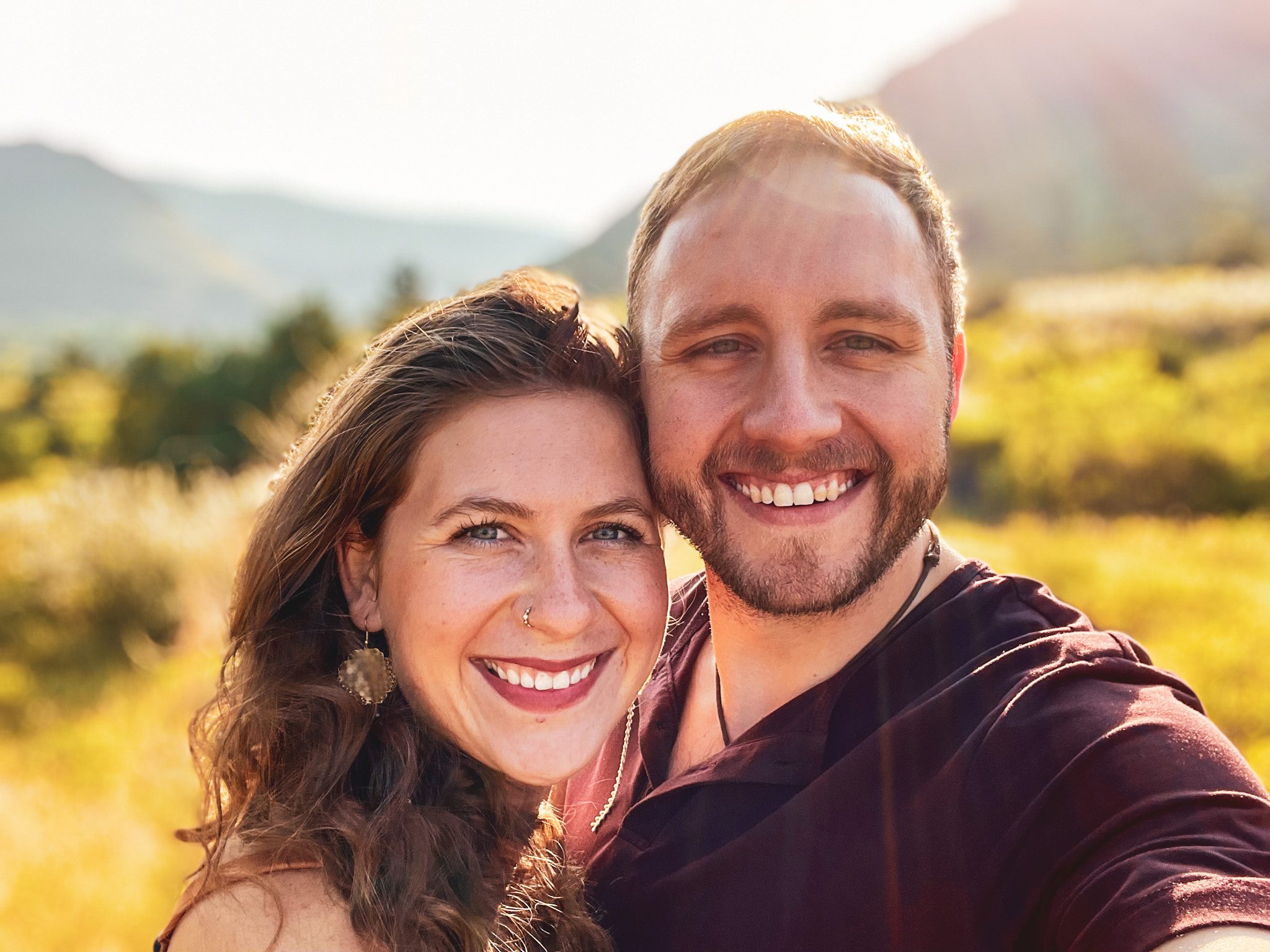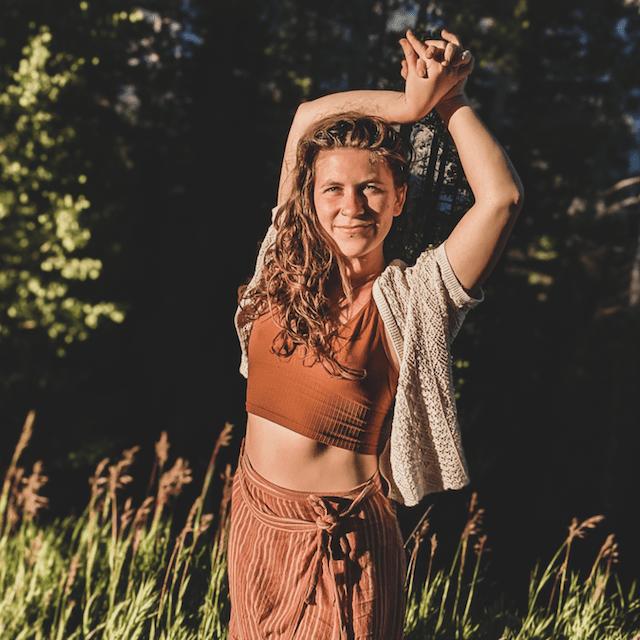 Meet Kaity 🐍🌹
Through the journey of healing her own PTSD, Kaity channeled and created Somatic Yoga Therapy, an integrative healing art form that gently and effectively alchemizes trauma into Soul Power.
She has walked hundreds of individuals through their journeys of healing trauma, anxiety, and depression from within. Kaity supports her clients & students connect with the innate wisdom and intuition of their bodies.
This wisdom is present in "every" body and helps you to organically heal and live in integrity with your Soul. Kaity firmly believes that YOU are your own healer.
The Somatic Yoga Therapy process offers you tools, support, guidance, and space for alchemizing blockages & trauma into your greatest gifts and superpowers… but only YOU hold the magic of your own healing potential.
And, this magical healing force lives inside your body awaiting reclamation.
Kaity is a student and teacher of the Divine Feminine, Yoga Tantra, Sacred Sexuality, and Somatic Movement Therapies.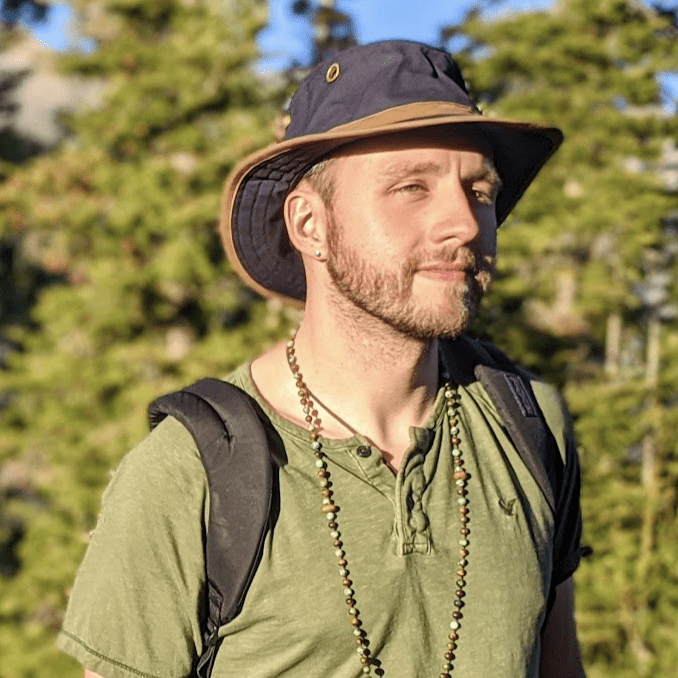 Meet Cody 🦅⚡️ 
A few things he values and gives time to:
Philosophy and spirituality, the Tao Te Ching and Buddhism, Alan Watts, Viktor Frankl, Stan Grof…

Social change and anti-racism; learning and doing my part to support justice and equity for black, indigenous, LGBTQ+, and other oppressed peoples in this society

Non-ordinary states of consciousness, and the study of plant medicines

Music, poetry, theater, and other creative arts

Sacred masculinity & men's work; exploring and practicing what it means to be a good man today

Being outdoors, adventuring, camping, and visiting national parks

Snowboarding, racquetball, and studying the movement methodology of Ido Portal

The daily practice of growth and change, and feeding his insatiable hunger to understand human development, of course 😉 
Sample Schedule
All events are subject to change and you will always have autonomy over what you wish to participate in. 
Friday
2p-5p:
Arrivals and Orientation
5:30p: 
Welcome Dinner
7p:
Opening Circle and Intention Setting
Saturday
7:30a:
Gentle Partner Yoga
9:00a:
Meditation
10:00a:
Mindful Brunch
1:00p:
Masculine & Feminine Alchemy Workshop with Sacred Connection Council
4:00p:
Yin Yoga and Nature Connection
5:30p:
Dinner and Social
7:00p:
Partner Massage
8:00p:
Creativity Campfire
Sunday
7:30a:
Gentle Partner Yoga
9:00a:
Tantric Manifestation Breathwork
10:00a:
Mindful Brunch
1:00p:
Masculine & Feminine Alchemy Workshop with Sacred Connection Council
4:00p:
Yin Yoga and Nature Connection
5:30p:
Dinner and Social
7:00p:
Yoga Nidra & Co- Meditation
8:00p:
Summer Solstice Fire Ritual
Monday
7:30a:
Gentle Partner Yoga
9:00a:
Summer Solstice Water Ritual
10:00a:
Mindful Brunch
11-12p:
Departure and Goodbyes
What airport do I fly into?
Can you accommodate special dietary needs?
Yep! Just let us know your needs in advance and we can accomodate meals.
Is this retreat only for couples?
Nope! You can come solo though we recommend signing up with a partner, friend, or family member! You will get a significant discount for signing up in pairs. If you want to bring a larger group (4+), please send us a message as we can offer an even greater discount.
This retreat is a GREAT option for couples seeking deeper connection, but not limited to solely romantic relationships!
Is there wifi?
Our remote location means that telecommunication is unreliable. This can be frustrating if you're trying to check your instagram feed every 5 minutes. We encourage you to disconnect and embrace wifi as a rare bonus, not a necessity. Or, put your phone away for the whole weekend and really ENJOY your time to unplug.
I'm non-binary - can I still get something out of this retreat?
Totally. We work with the masculine and feminine as solar and lunar energies that can are separate from gender expression. Furthermore, we will work with cultivating a connection to Source energy, which is non-binary in nature!
If you have any concerns, please feel free to reach out!
I'm in LGBTQIA+ relationship - can I still get something out of this retreat?
You're welcome to join! As mentioned above, we work with masculine and feminine in terms of energy rather than explicit gender or sexual roles. This impacts the dynamics in all relationships, heteronormative or otherwise.
If you have any concerns, please feel free to reach out!
Is this retreat center Natively owned?
No, it is not. It is owned by a sweet couple, Ken and Janet, who have a deep relationship with the Tipi through years of relationship, study and honor. Their retreat center is sanctioned by Floredemaya who was one of the founding members of the 13 Indigenous Grandmothers, as well as Grey Blue Heron who was a descendant of Chief Joseph of the Nez Perce. Both have held events here and approved the use of the Tipi. The use of the Tipi and the land of the retreat center is treated with the upmost honor and respect toward the traditions they come from.
A part of your ticket cost is a direct donation to support the 13 Indigenous Grandmother's and the preservation of Indigenous Knowledge AND the National Indigenous Women's Resource Center to help end violence against Native women and restore sovereignty for tribes.
How do I get from the airport to the retreat center?
You can take a 25 minute Uber/Lyft from Eugene or arrange transportation via carpooling! Cody will be helping to arrange a group shuttle sometime mid-day Friday and more details will be shared about this as we get closer.
Do I have to attend all of the events on the schedule?
This is YOUR retreat, so we invite you to make it your own! While all of our events are SUPER awesome and we definitely encourage you to join, we also understand the desire or need for some "me" time.
How many people will be in the group?
We have a maximum of around 20 participants to ensure quality care, deep connections, and individualized support.
What should I bring?
You'll receive a packing list along with a lot of other information upon signing up.
What is the schedule of events?
We will begin by 6pm on Friday and end by 12pm on Monday. Each day will be slightly different, but infused with magical events and workshops from partner yoga, to nature connection and mindfulness, to Summer Solstice Rituals, to group connection councils. Plus, there will be ample free time to enjoy the BEAUTIFUL nature of the Oregon woods and slowing down to enjoy a new pace you don't often get in your day-to-day life.
What is your cancellation policy?
All $500 deposits are non-refundable. Should you need to cancel 4 months before the retreat begins, you'll receive a full refund minus your deposit. From 90-120 days prior to the retreat, you'll receive a 50% refund. No refunds are provided within three months of the retreat start date, as spaces can be challenging to re-fill.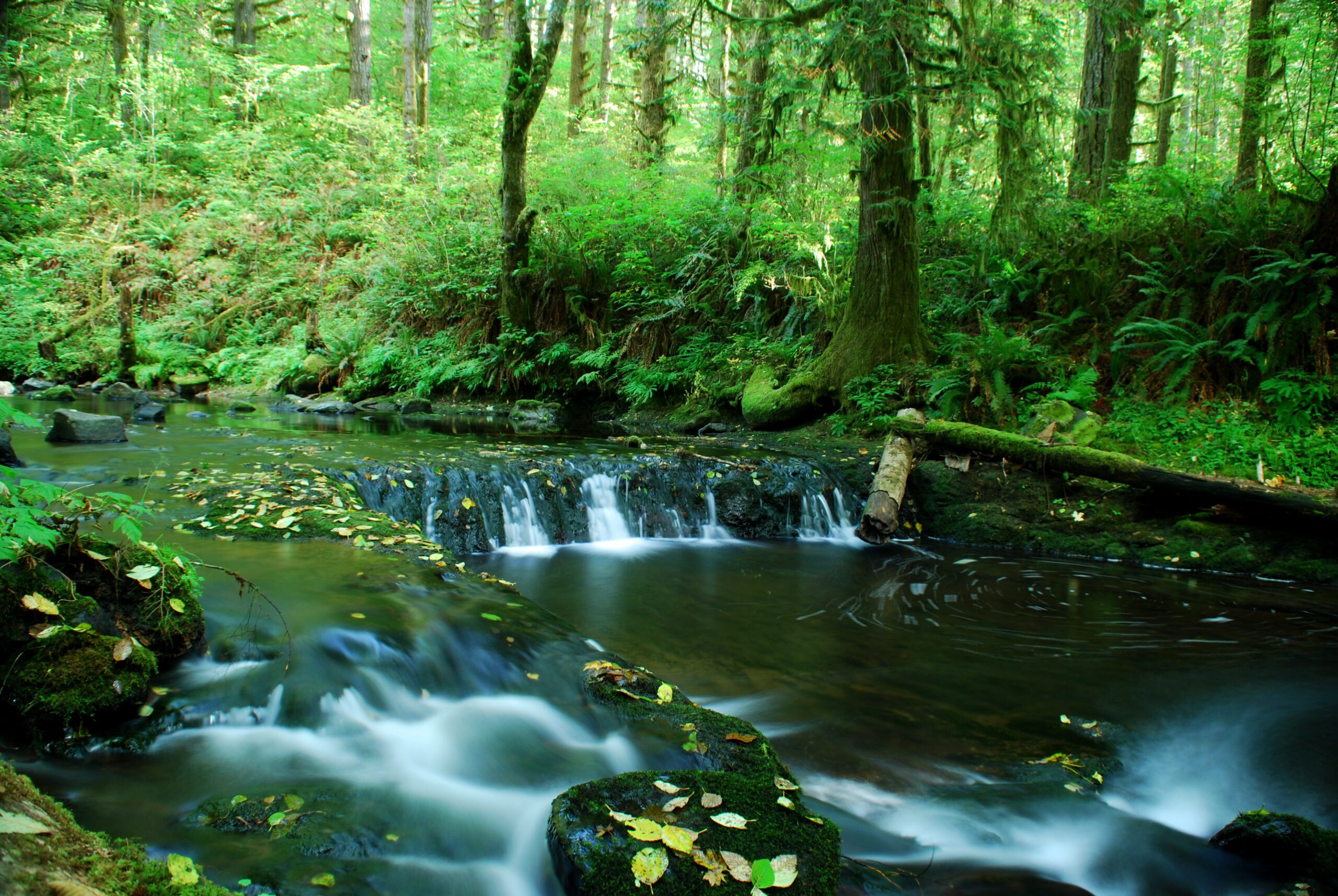 Investment
You are worth investing in.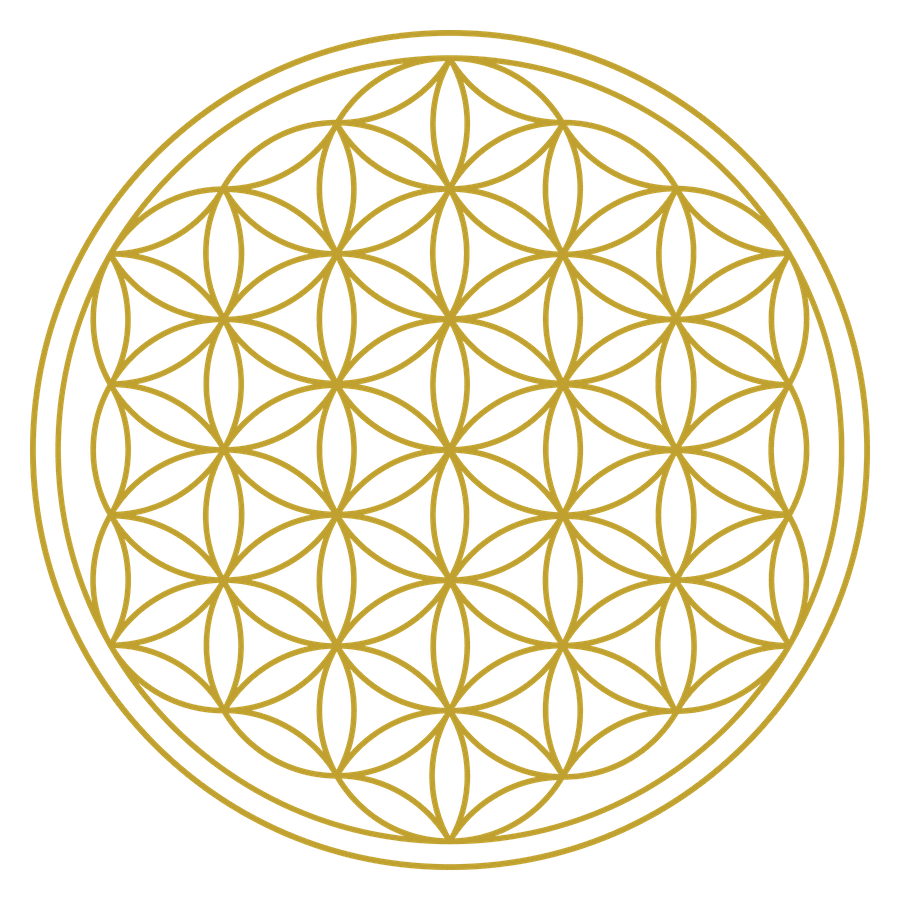 Limited Time Discount:
$300 off with code MAY at checkout
$2000 $1700 per pair (bring your partner, friend, sibling, etc)
$1400 $1100 per single
A portion of each ticket goes toward supporting:
the International Council of 13 Indigenous Grandmothers and the preservation of Indigenous knowledge
Interested?
Let's Connect!
If you'd like to meet Kaity or Cody, and learn more about the retreat, please send an email to kaity@hertemplehealing.com to schedule a brief, complimentary phone call or zoom meeting.
This is a great way to find out if the program is the right fit for you and get all of your burning questions answered!