Trauma Alchemy Training
An immersive training
for healers, yoga teachers, and trauma alchemists who are ready to activate their embodied intuition, align with their Soul's sovereign truth, & become impactful certified Somatic Yoga Therapy® Practitioners
{Begins August 4th, 2022}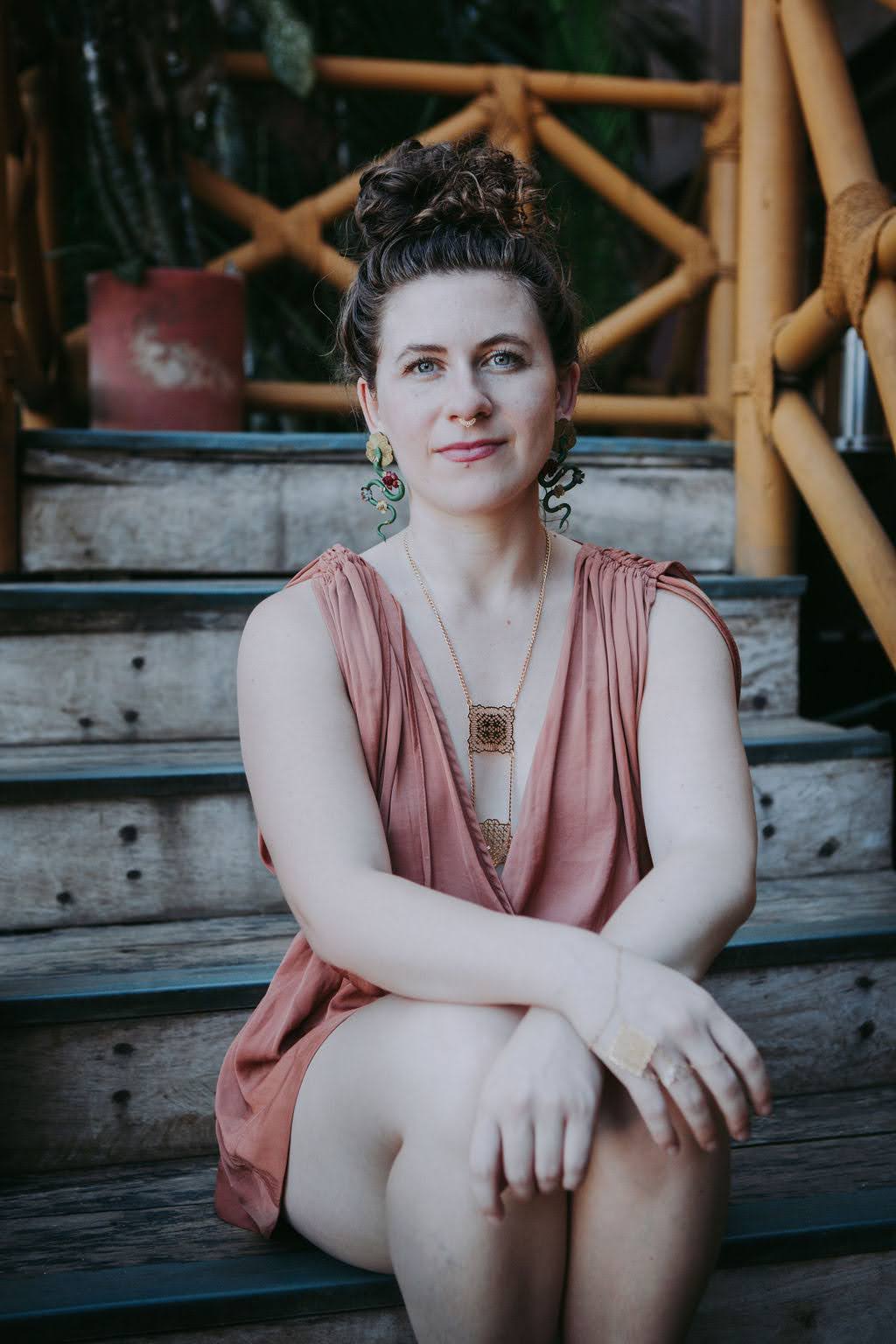 Welcome, my Sweet and Sensitive One
I know you,
and I see you.
You are the one who feels so deeply and fully, at times it all feels like too much to bear.
You love so wholeheartedly, but as a result, take on all the burdens of your loved ones, and carry them on your shoulders as if they were your own.
You've been told, time and time again, that your emotions and needs are "too much", that you are too much
You've been taught to numb your sensuality and pleasure, so you've stopped feeding your sacred erotic fire, allowing it to slowly burn out
You crave to sing and dance, to make your life a living art, yet have been conditioned to stay silent, to stay small, to dim your light. How dare you be FULL of your Self?
You're burnt out and exhausted from having to shape-shift to accommodate everyone else, never yourself
Your jaw clenches and teeth grind at night as you hold in your sacred anger and existential frustration
You feel so much that is begging to be expressed, yet you can't help but swallow all your feelings down into the tight, burning center of your throat
Your belly feels gnarled and twisted, as you try to suppress the nagging belief "I am not enough"
Maybe the more you try to keep up with the pace of modern life and all-of-the "shoulds" of society the more stressed and anxious you feel as a result.
The call towards liberation is pulsing in your bloodstream, but stifled beneath the pressure to "fit in".
Your heart asks to sing a different song, a new song.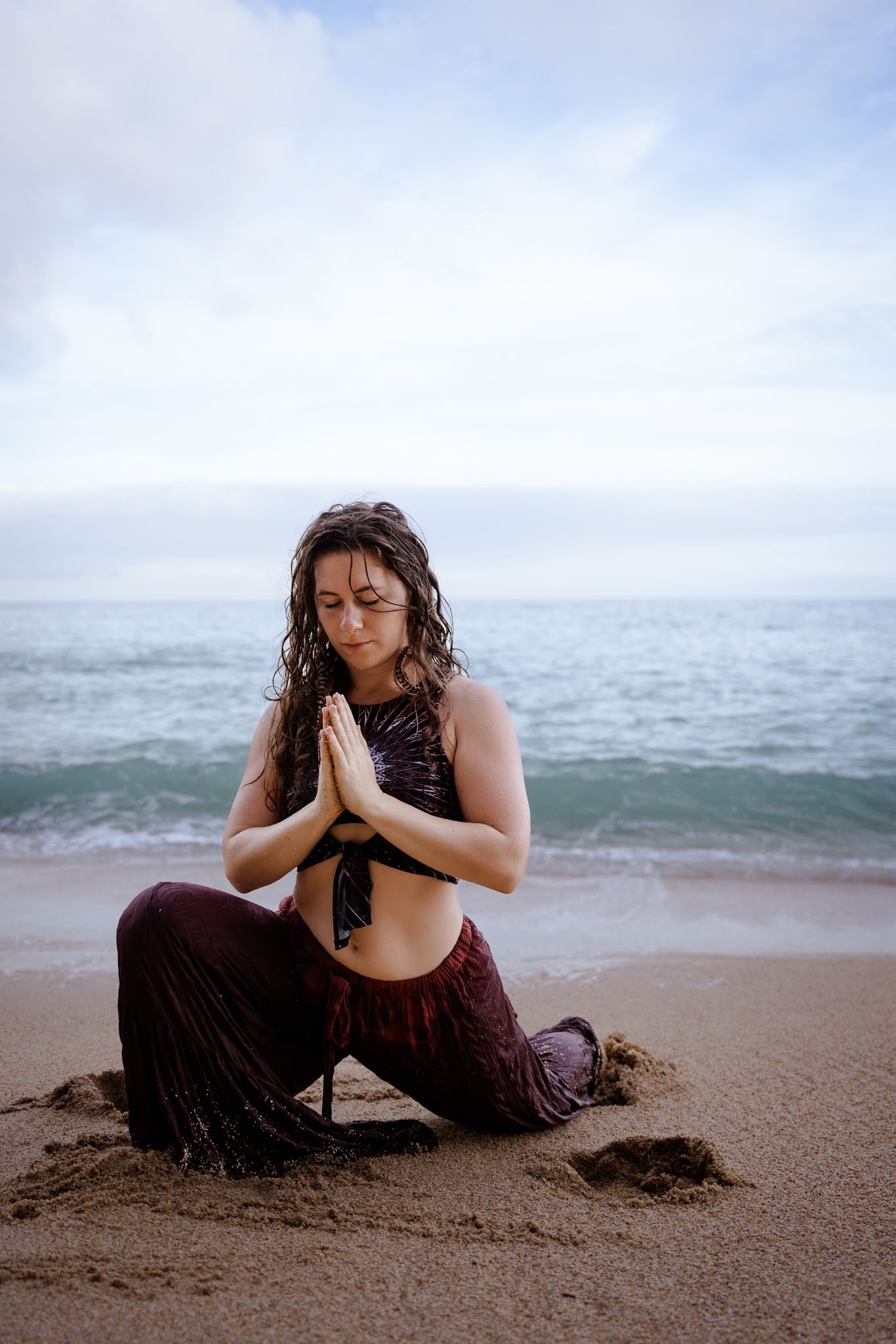 Beloved, if you're here you might be called to…
✨Alchemize your sensitivity from a curse into a superpower
✨Embody compassionate ferocity and nourishing boundaries
✨Process undigested traumas that are keeping you small, silent, and stuck in the past
✨Be guided by the sensual wisdom of your body
✨Tune out the noise and instead listen to the voice of your inner wisdom
✨Sit at the throne of your heart and become the sovereign ruler of your life
✨Cleanse your emotional waters into the vital, life-giving streams of Love
✨Liberate the energetic blocks from your body that are keeping you in chronic holding patterns full of tension and pain
✨Liberate your voice! Express yourself!
✨Be seen and adored in your authentic flavor of movement and dance
✨Be celebrated as the powerful healer you already are
✨Hold the torch of sacred light as you teach, guide, and illuminate the way for the people you are destined to serve
It all begins with your Sacred Body.
Your body's wisdom is the cauldron where the process of somatic healing takes place. Your sensations, emotions, and intuition are your Sacred Guides.
This is a journey into the Feminine Path where you'll be guided "down and in" to build deeper intimacy and trust with yourself, creating an inner radiance even more luminous than the full moon.
You'll be guided to release all that no longer serves your highest good – all the blockages, patterns, and residues trapped in your Nervous System that keep you at arm's length from your deepest desires for your health, love life, relationships, and career.
Welcome to Trauma Alchemy Training, a sacred initiation to become the Healer you were born to be.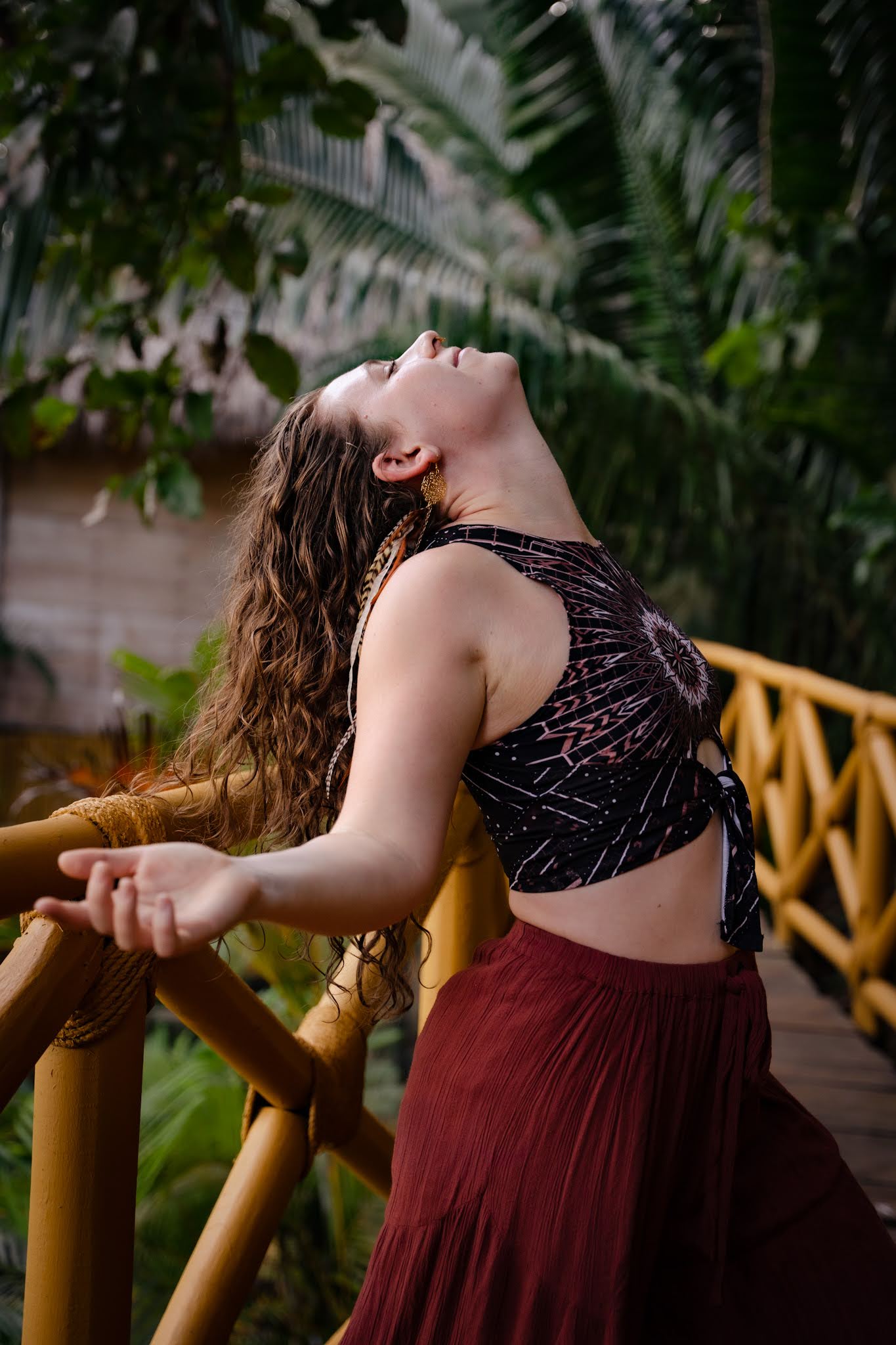 What is Somatic Yoga Therapy®
The primary goal of Somatic Yoga Therapy® is to restore your connection to the safety and intuition that resides within your body, through gentle movement, awareness, and mindfulness practices that support rewiring the neural networks that keep you in a traumatized state. Once a foundation of inner safety and intuition are established, we can move forward into the realm of trauma integration and "Soul Retrieval."
Somatic Yoga Therapy® is an individualized healing process that encourages you to drop into a deep connection to the intuitive wisdom within your own body.
From this wisdom connection, organic impulses for healing naturally arise. These impulses are supported by a myriad of tools and resources from the yoga tradition (such as movement, sound healing, energy work, or breathwork) that encourage a full discharge of energy.
As this energetic release begins, more Soul Power (a.k.a. Self-energy, "Youness", shakti, or aliveness) is able to take root in the body. This act of "Soul Retrieval" supports the deepest, most sustained healing possible, and supports you in embodying your fullest self-expression in life, love, health, and beyond.
There are 4 foundational pillars in the
Somatic Yoga Therapy® process: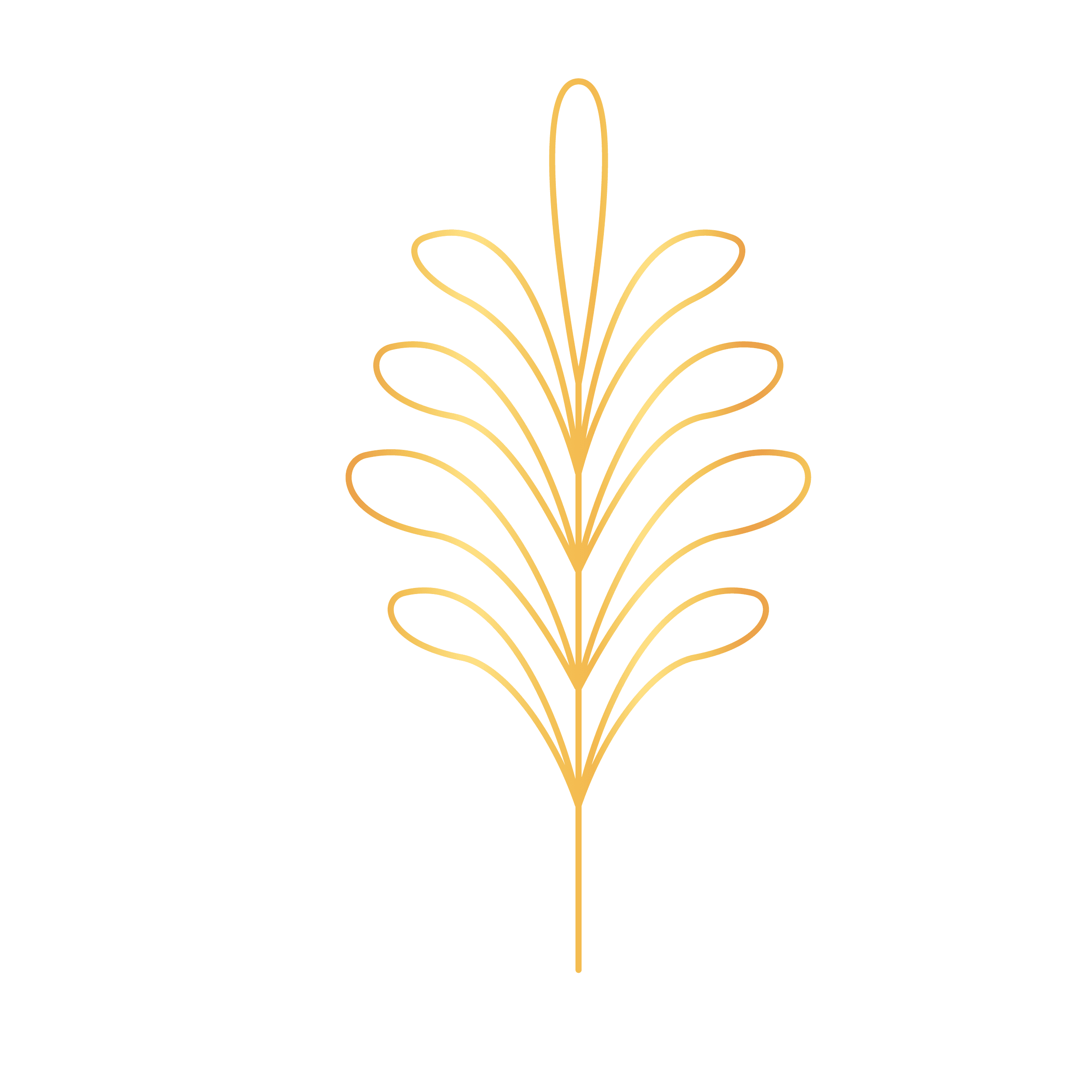 Rescue
Gently guide your body back to a sense of safety and presence. Learn how to cultivate groundedness, security, compassion, and be at ease in your own skin.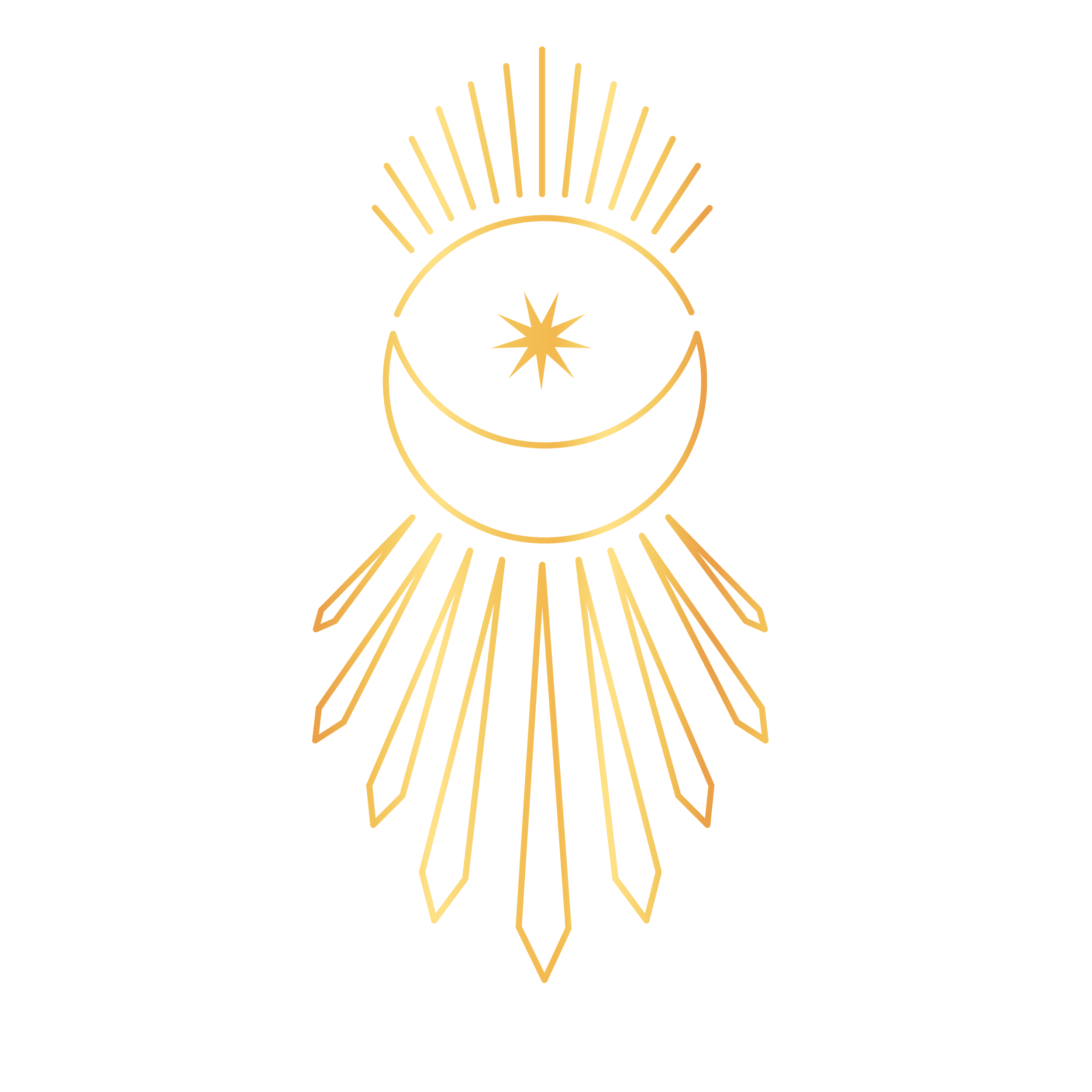 Replenish
Nourish your mind, body and Soul by learning to be sweet, slow, and soft with yourself. You've gone through a LOT. Now is the time to rest and replenish so you can have more inner and outer space to heal.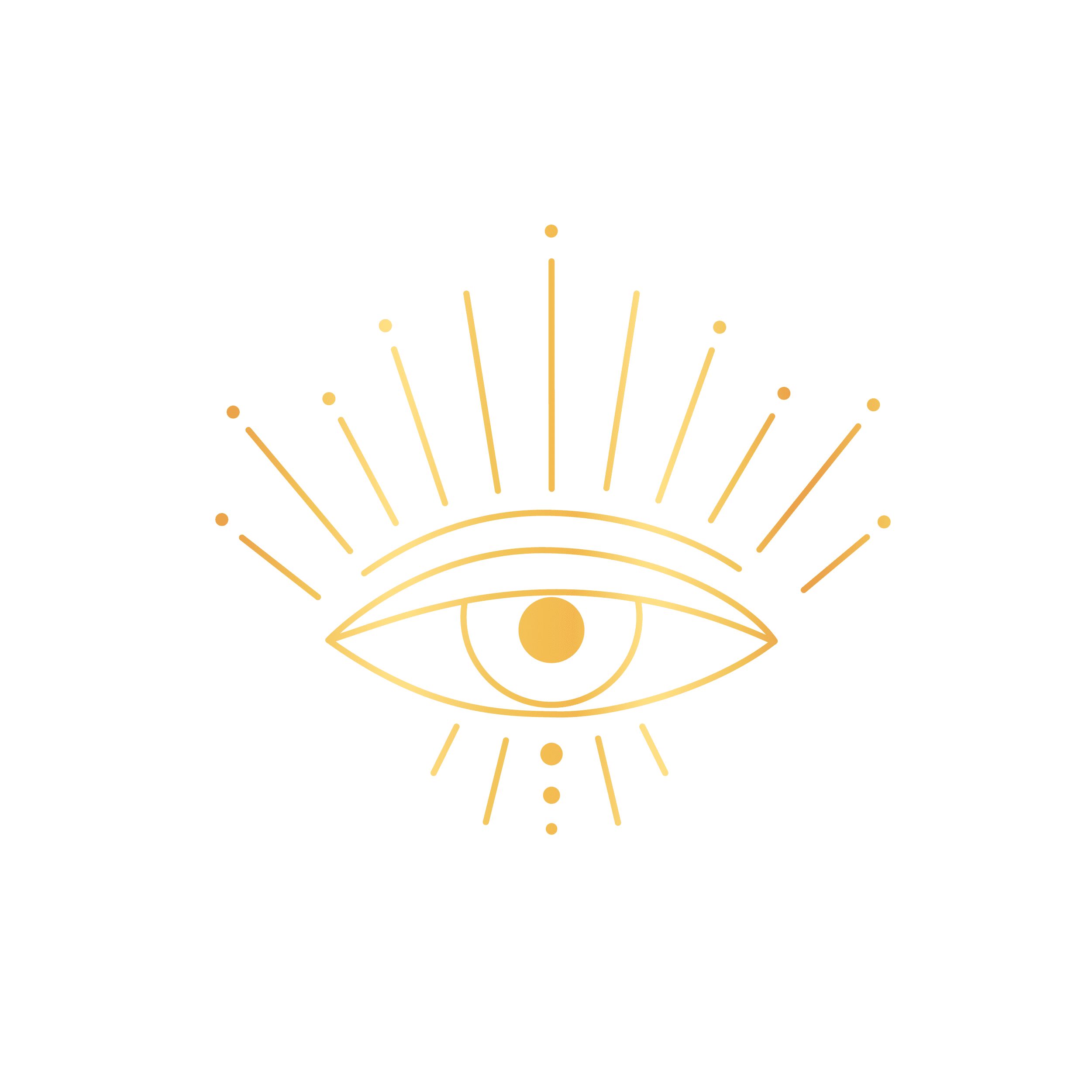 Release
Integrate the traumatic imprint so you can fully embody the shiny, bright human you were born to be. Let go and release the past, one breath and sensation at a time.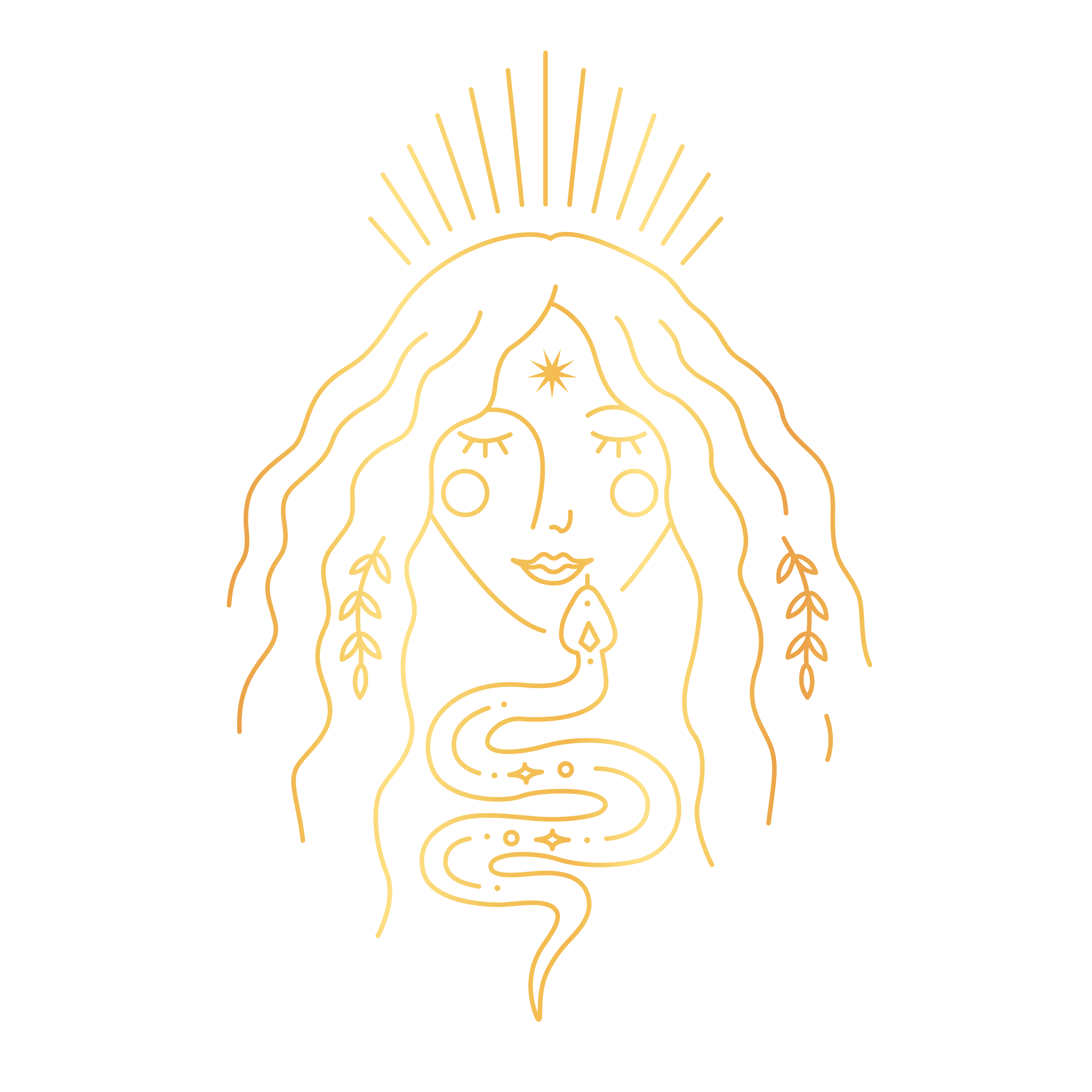 Reclaim
Retrieve what has been lost, such as your sexuality, your power and purpose, your joy and will to live a deliciously embodied life. These "lost" gifts are deeply connected to your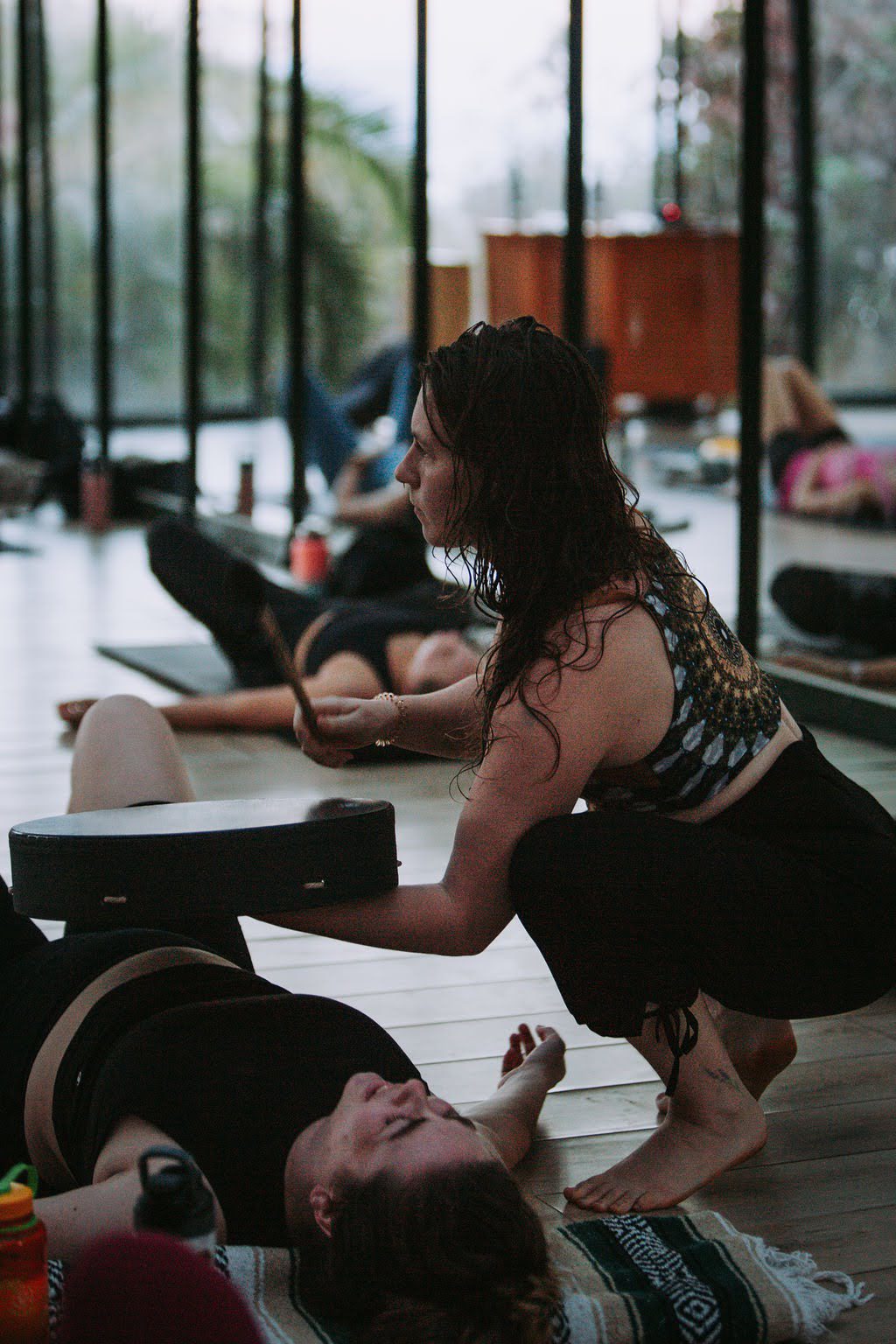 ABOUT THE PROGRAM
Trauma Alchemy Training is an immersive (online and in-person) training that supports healers, yoga teachers, and trauma alchemists in becoming certified Somatic Yoga Therapy® Practitioners.
Somatic Yoga Therapy® will teach you how to alchemize your own nervous system's blockages so you can turn them into your greatest gifts and superpowers as well as give you REAL LIFE tools inspired by ancient wisdom and modern science.
These practical, life-changing tools will help you:
Up-level your impact as a healer and leader
Create deeply transformational one-on-one therapeutic work
Balance your nervous system for long-term transformation
Develop your dream business and…
Manifest the life, love, and abundance you are truly meant to receive
12 Alchemical Initiations (over 12 months)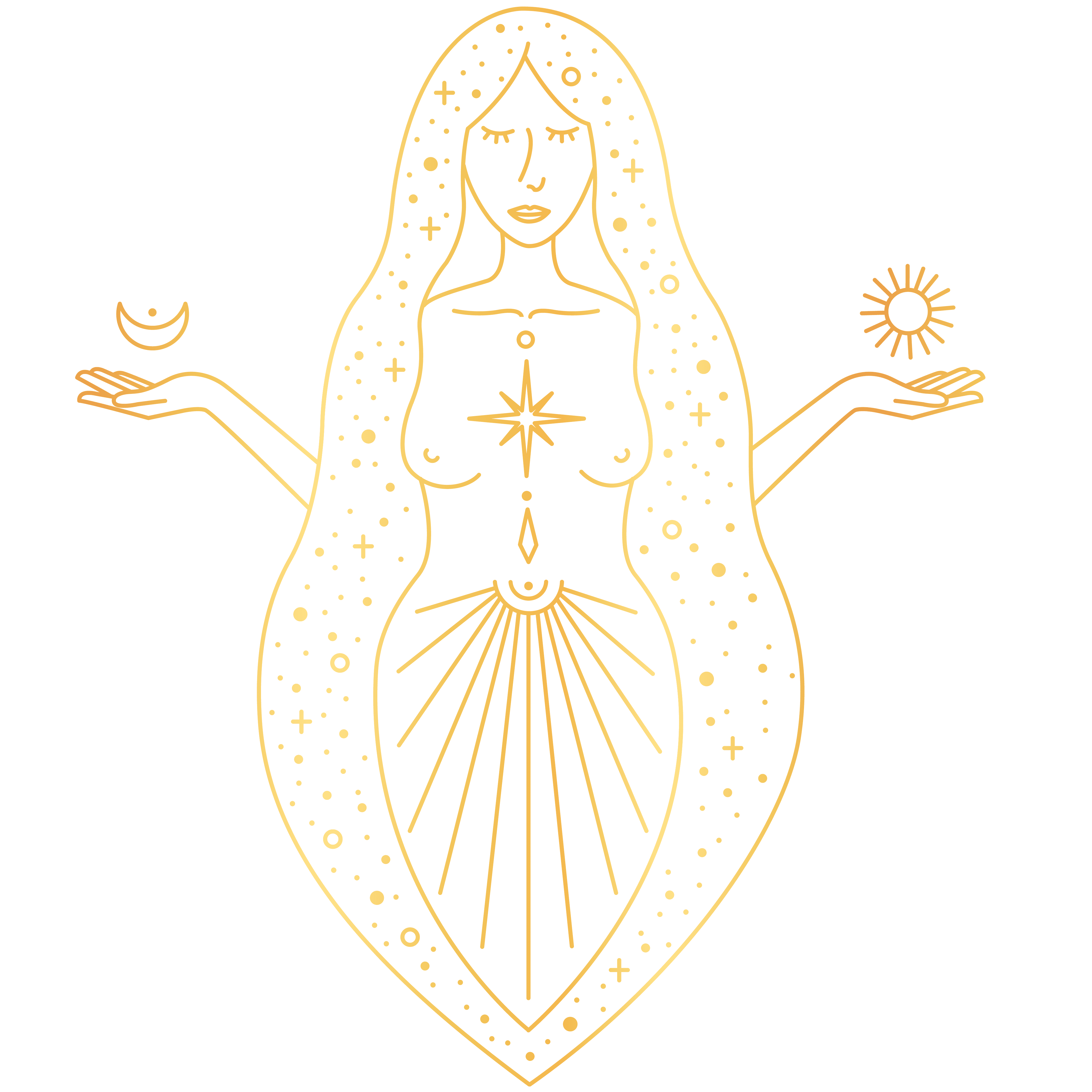 1. Your Tantric Nervous System
August 4th – 7th, 2022 (online)
A deep dive into the mysticism, science, and healing of the nervous system through somatic healing.
Nervous system foundations

Harmonizing and resourcing

Intro to sensorisomatic healing

Vagus nerve toning

Top/down & bottom/up approaches

Tantra, spanda, and somatic healing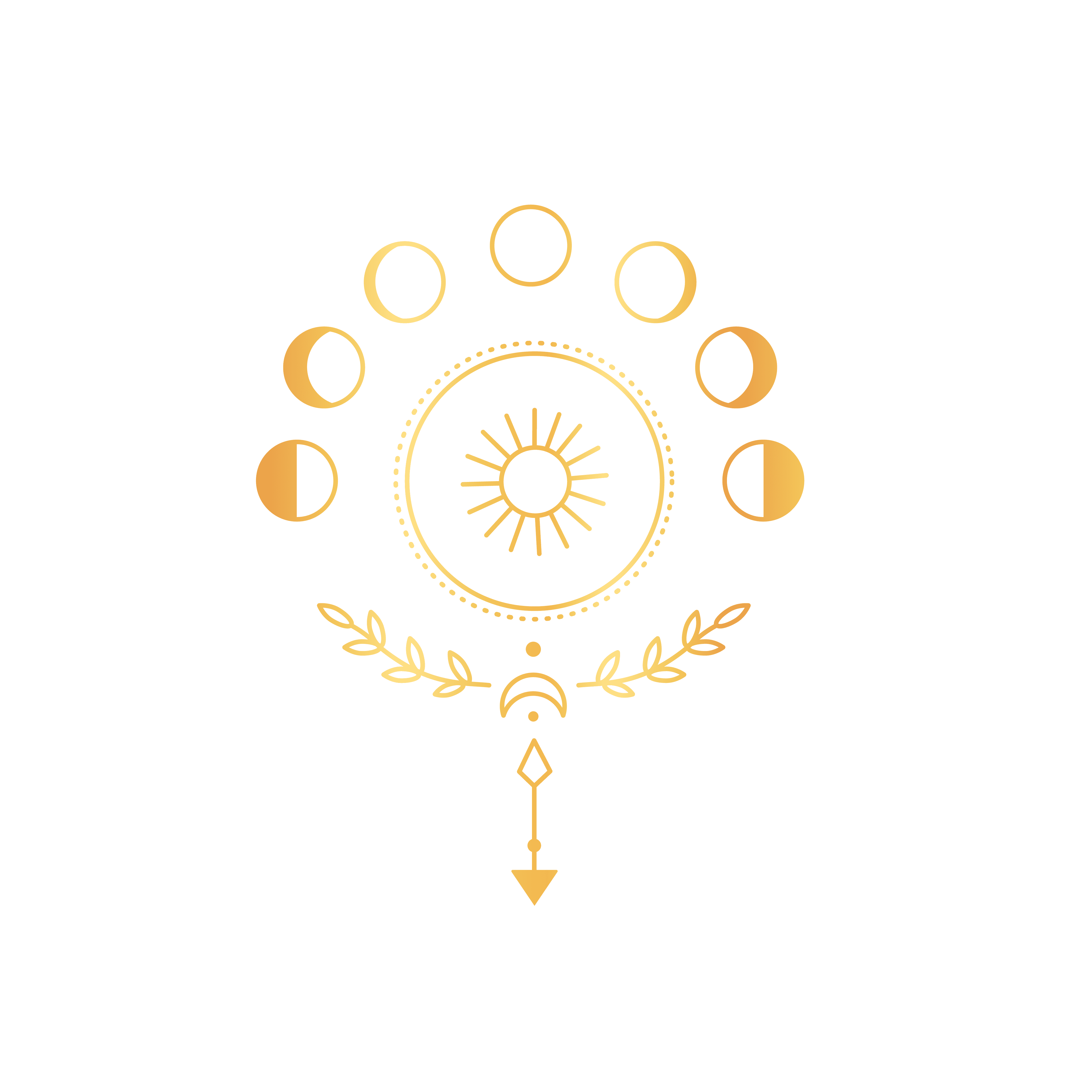 2. Ayurveda & the Medicine of Mother Earth
September 8th – 11th, 2022 (online)
Experience and explore the medicine of the 5 great elements, mother nature, and the intuitive process of inner healing.
Five element theory for healing

Your brain on Nature

The enteric nervous system and holistic trauma healing

The doshas and subdoshes

Polarity therapy for nervous system balance

Body Yantra meditation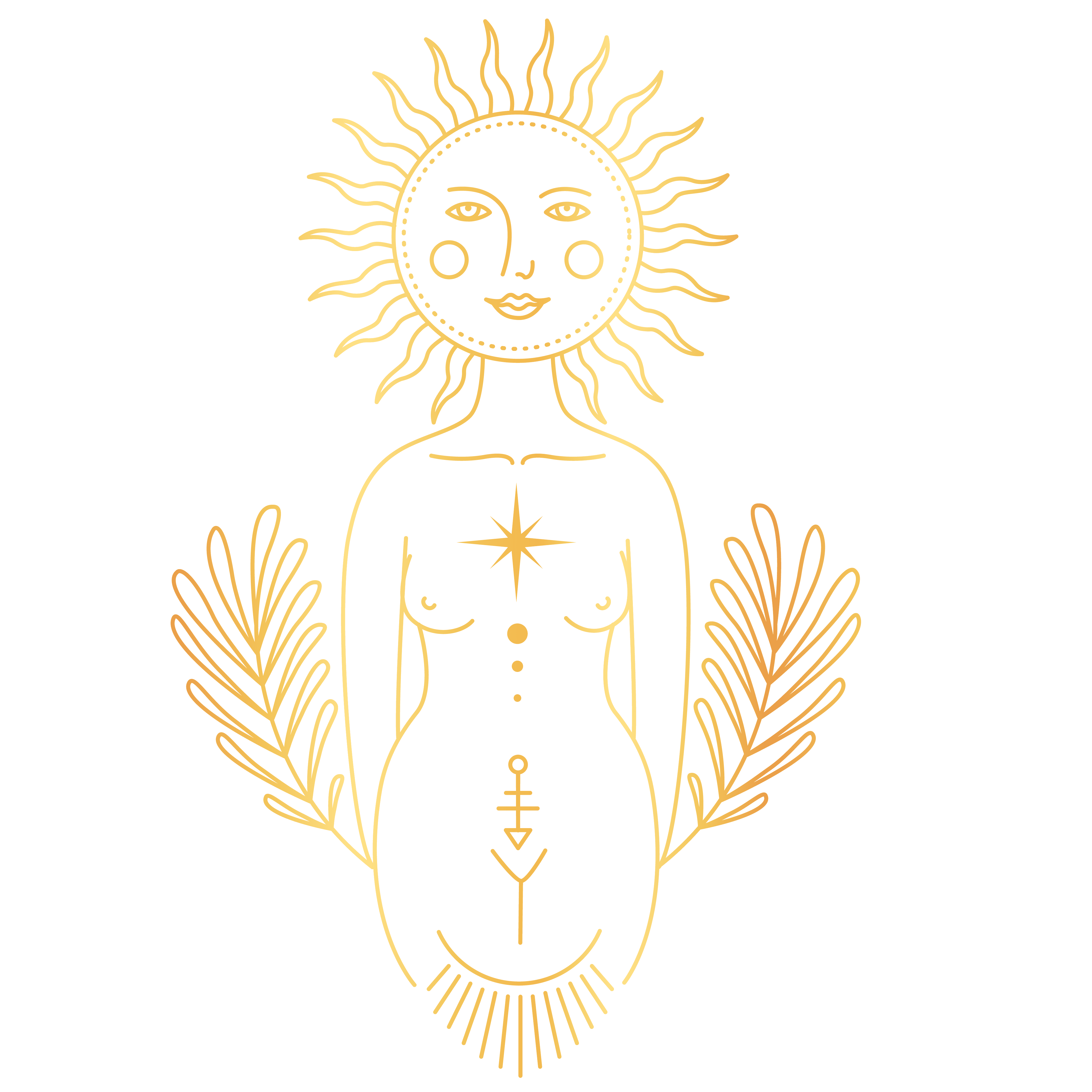 3. Alchemical Partswork & Soul Skills for One-on-One Work
October 20th – 23rd, 2022 (online)
You are a being of multiplicity and are made up of many parts! In this module, you'll learn the art of partswork for healing trauma.
6 steps of Somatic Yoga Therapy® & practitioner skills

Intention setting and desire mapping

Somatic

TIMES channels

Alchemical Partswork inspired by IFS & Self Soul Spirit Models

Working with Sub Personalities, Protective Parts, & Trauma 4. Somatic Yoga Therapy Applications
December 1st – 4th, 2022 (in-person in Colorado)
Access your intuitive impulses for healing and support your clients in the process of Inner Yoga!
Pranayama

Marma Therapy

Integrating hands on touch

Dristhi and eye movements

Heating, cooling, and balancing yoga practices

Prana vayus and energetic attunement 5. Myo-fascial Release & Emotional Anatomy
January 12th – 15th, 2023 (online)
Your fascia holds SO much emotion. Learn to unwind, release, and nourish your emotional and fascial body.
Emotional release work and liberation

Emotional anatomy and holding patterns

Myofascial release

Accessing intuitive healing through somatic tracking

Body reading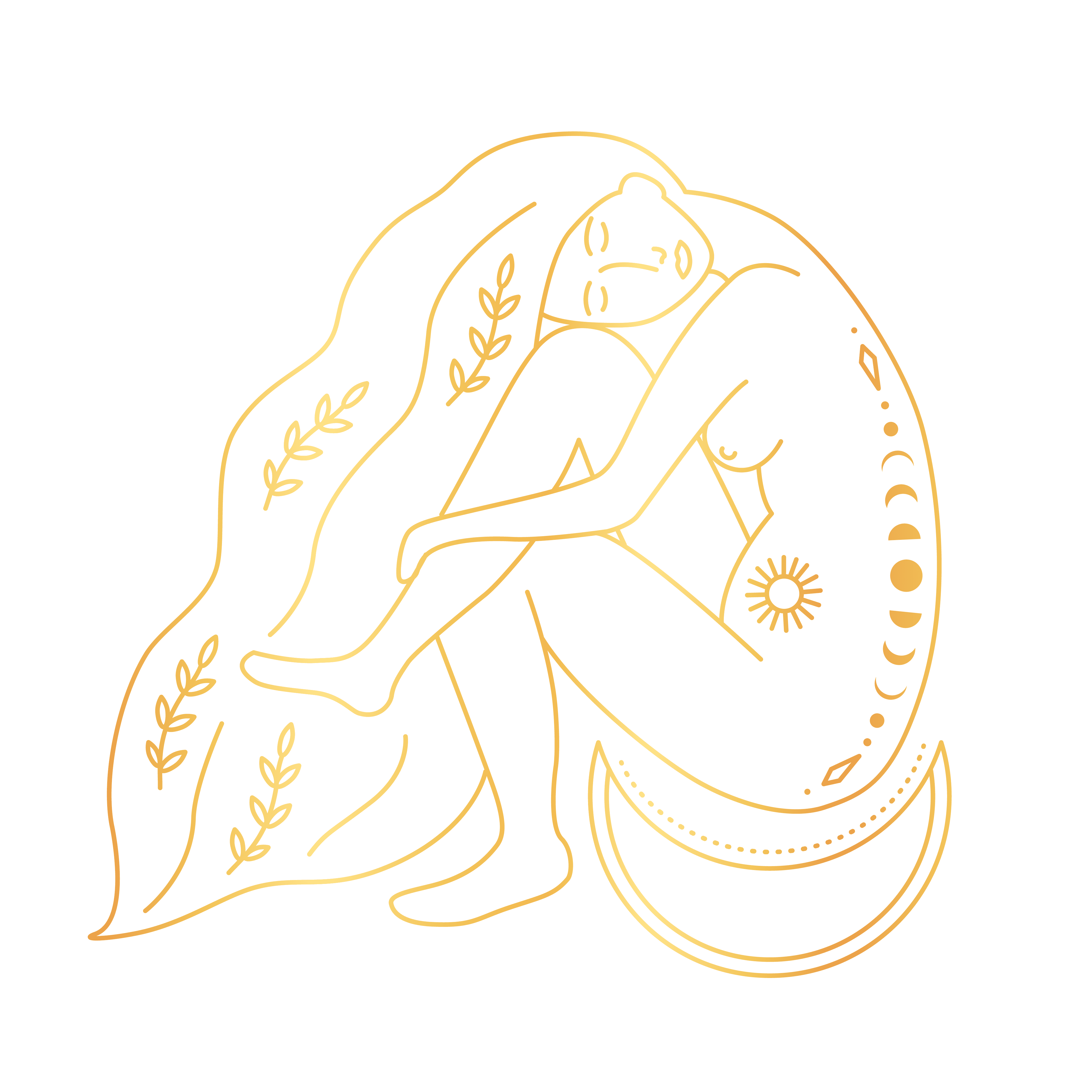 6. Yoga Nidra & Progressive Relaxation
February 23rd – 26th, 2023 (online)
Deep rest, renewal, and subconscious reprogramming.
Divine Feminine rest

Laya yoga




Somatic Yoga Nidra

Brain waves

Healing the subconscious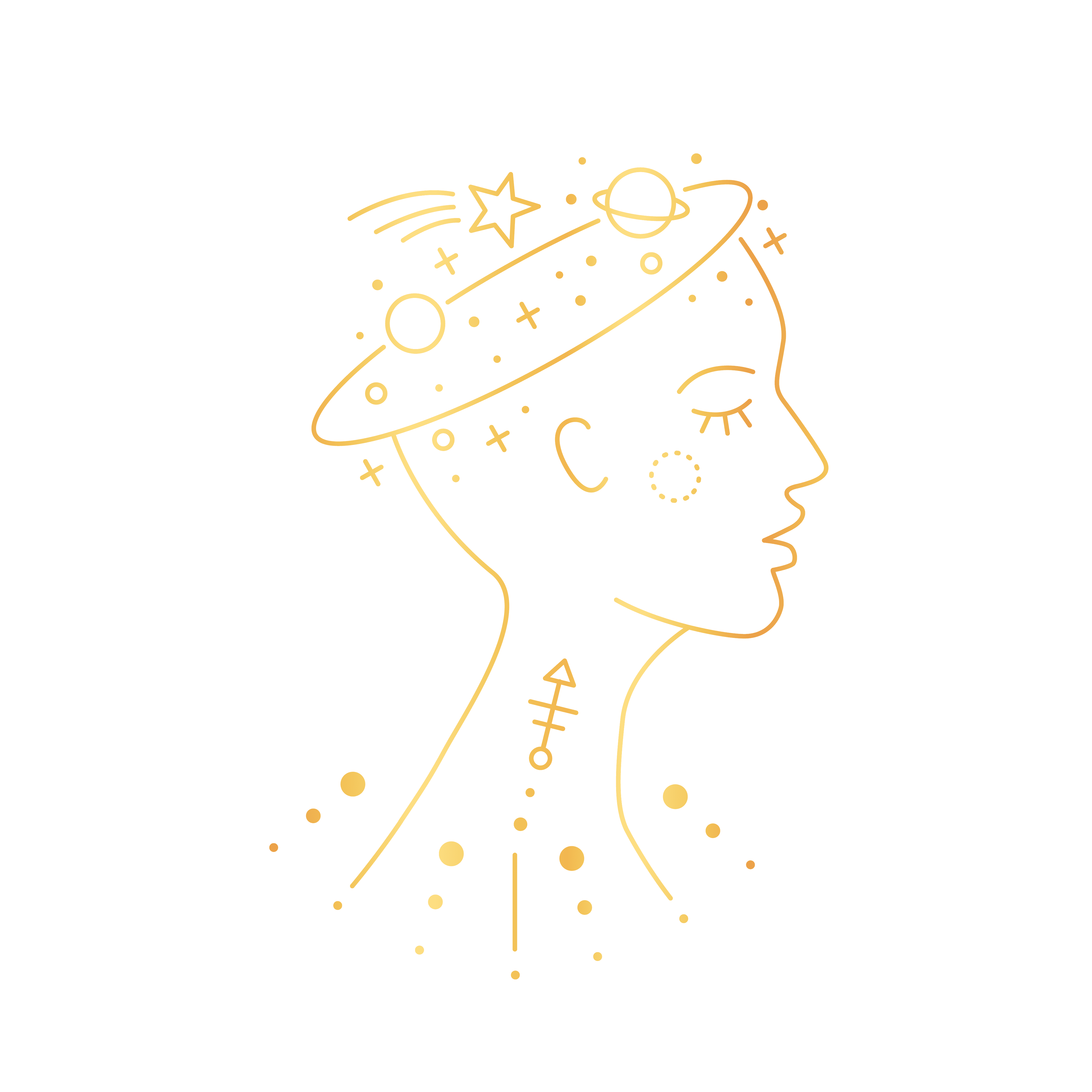 7. Yoga Psychology, Mythology & Philosophy
March 30th – April 2nd (online)
The inner workings of the mind and nervous system from a tantric philosophy.
Developmental psychology of the chakras

Mantra

Mudra

Yoga Therapy assessment

Classical tantra philosophy

Mythology and healing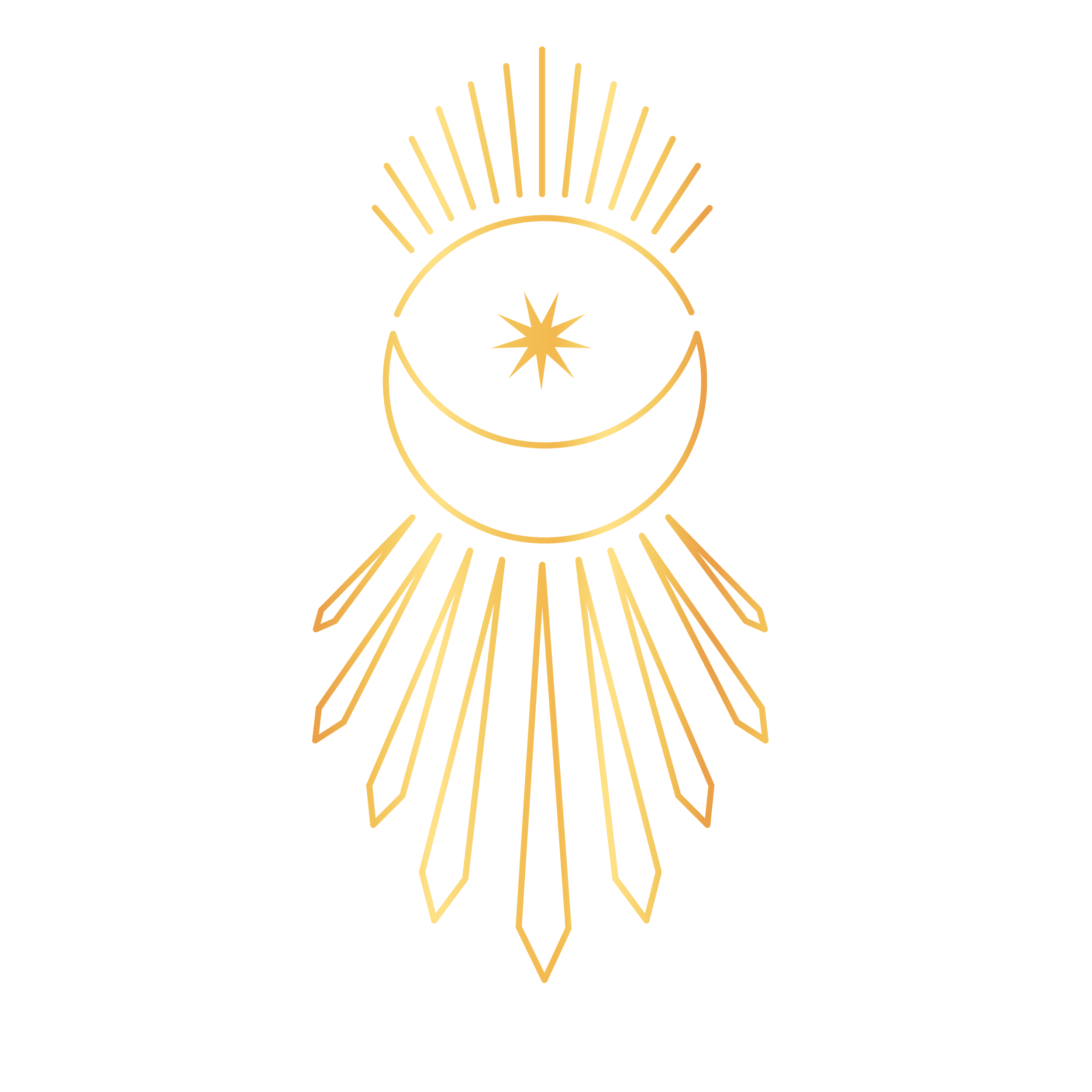 8. Embodiment Retreat
April 29th – May 6th, 2023 (in-person in Mexico)
A juicy escape for nervous system harmonization and the embodiment of your deepest desires!
Yoga, meditation, relaxation

Group healing circles

In-person refinement of skills

Time for INTEGRATION & a nervous system RESET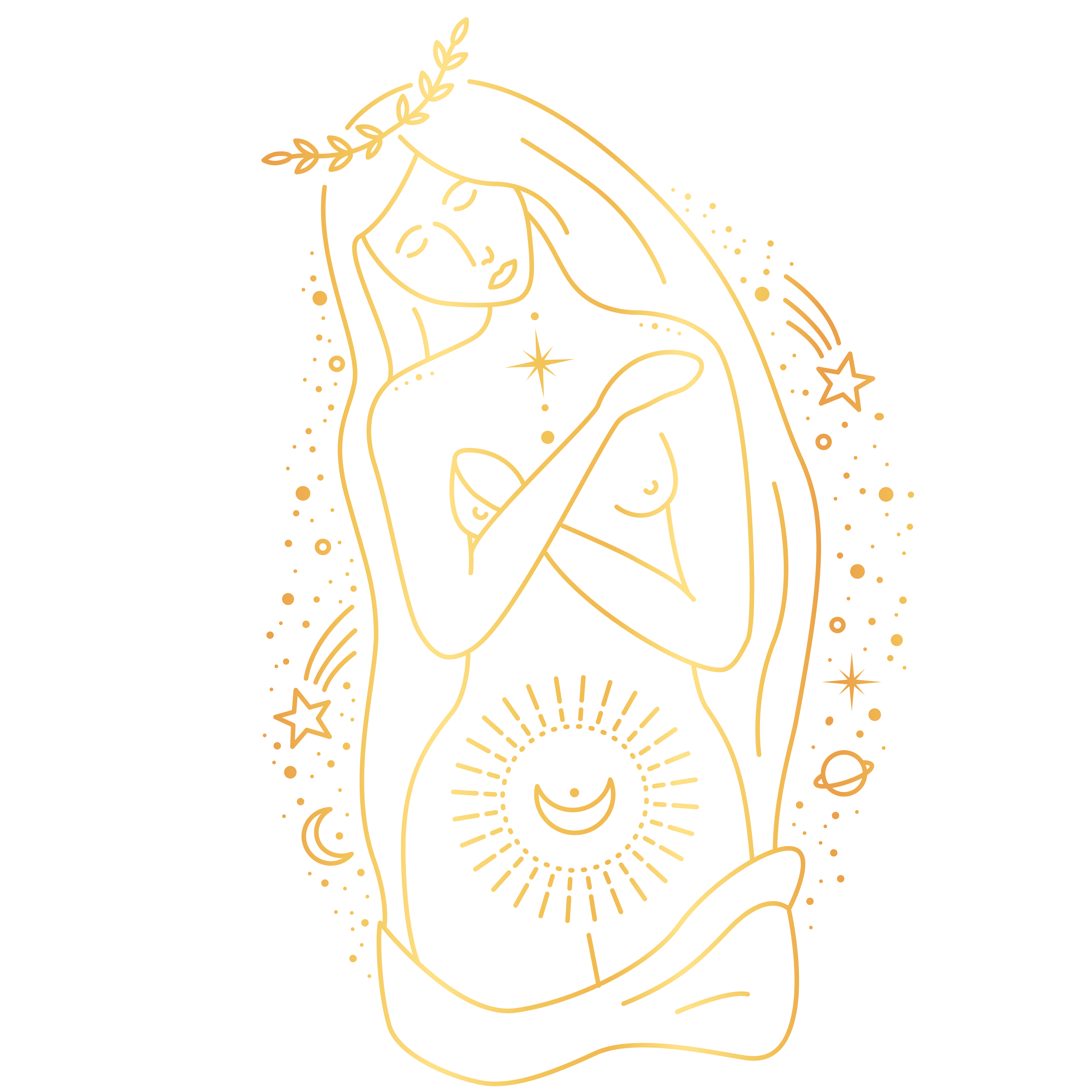 9. Sacred Sexuality & Radiant Relationships
May 18th – 21st, 2023 (online)
Reconnect with your Pleasure as Power, and heal the deepest wounds of the heart and sexuality.
Sexual Healing

Pleasure for Healing Trauma

Vaginal Dearmoring

Yoni Egg Practices

Attachment Styles

Relational Healing

Neo-Tantra & Daosim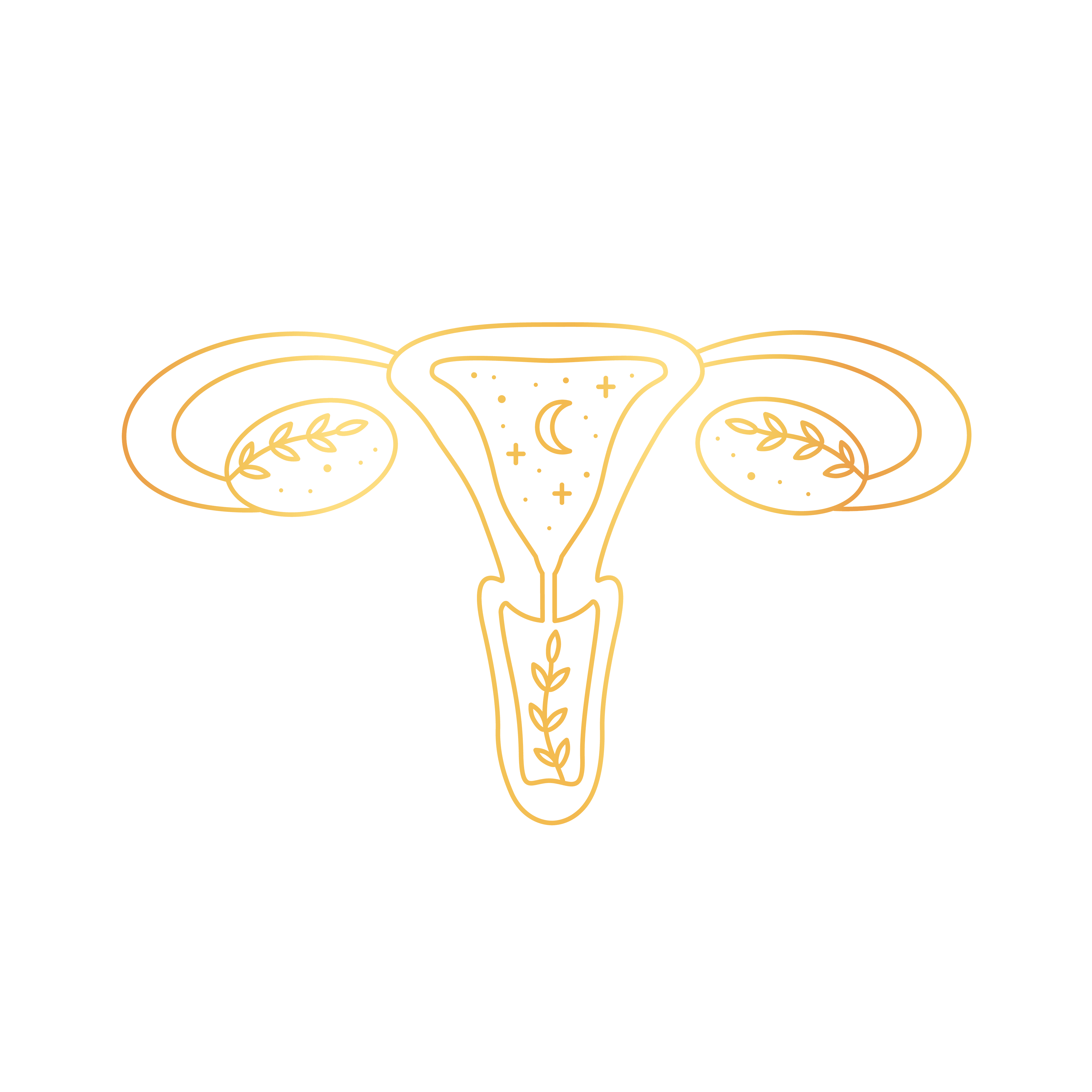 10. The SHE
June 15th – 18th, 2023 (online)
Womb Care for the Divine Feminine in all her forms and phases, in all cycles of life. Maiden, Mother, Wild Woman, Queen, and Crone.
Yoni steaming and alternative womb care

Moon Cycle education

Prenatal

Post natal

Menopause (peri and pre)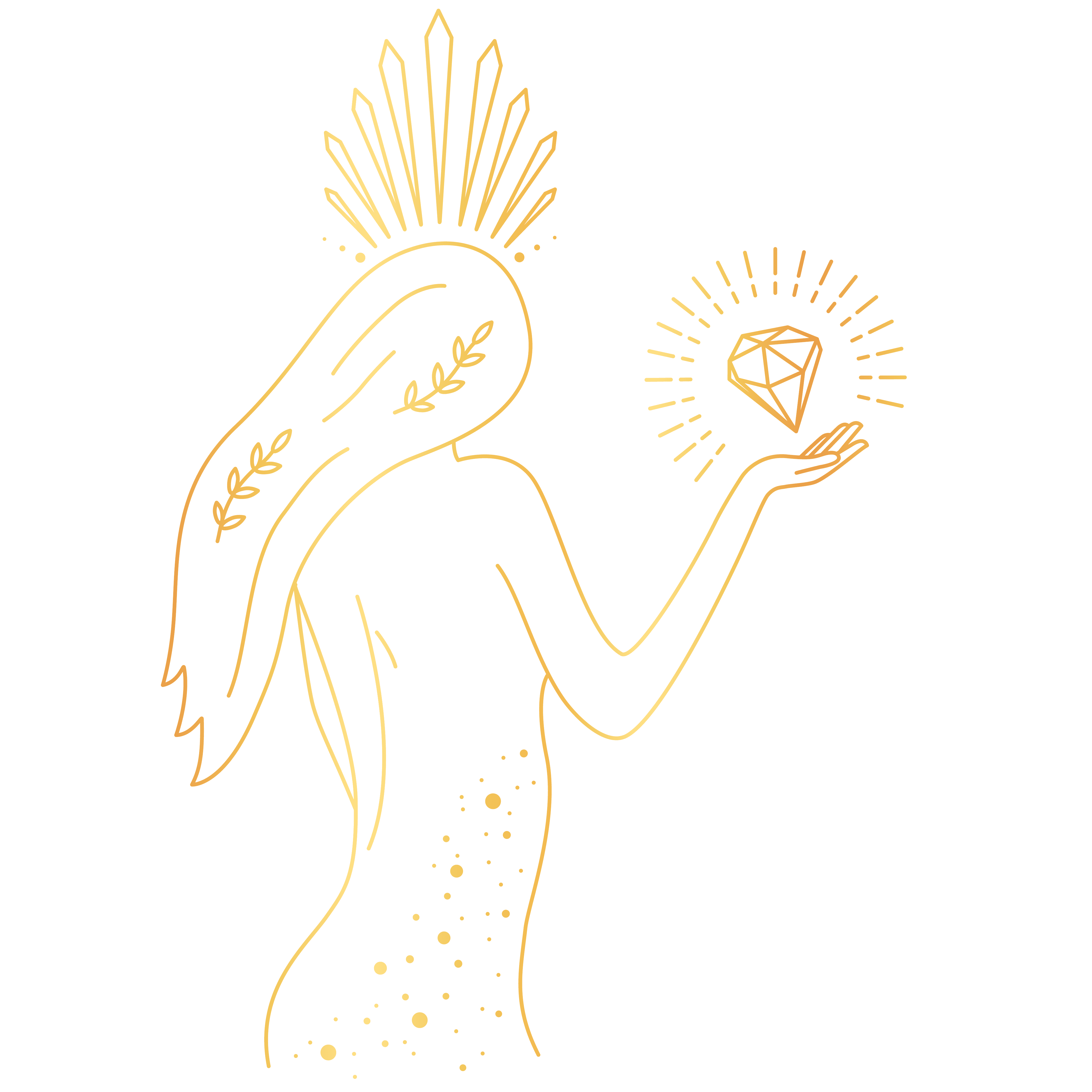 11. Expansive Entrepreneurship
July 20th -23rd, 2023 (online)
Release residual blockages around money, business, leadership, and abundance as you step into your role as a Healer for your community.
Business visioning & revisioning

Intuitive entrepreneurship

Healing money wounds

Abundance

Manifestation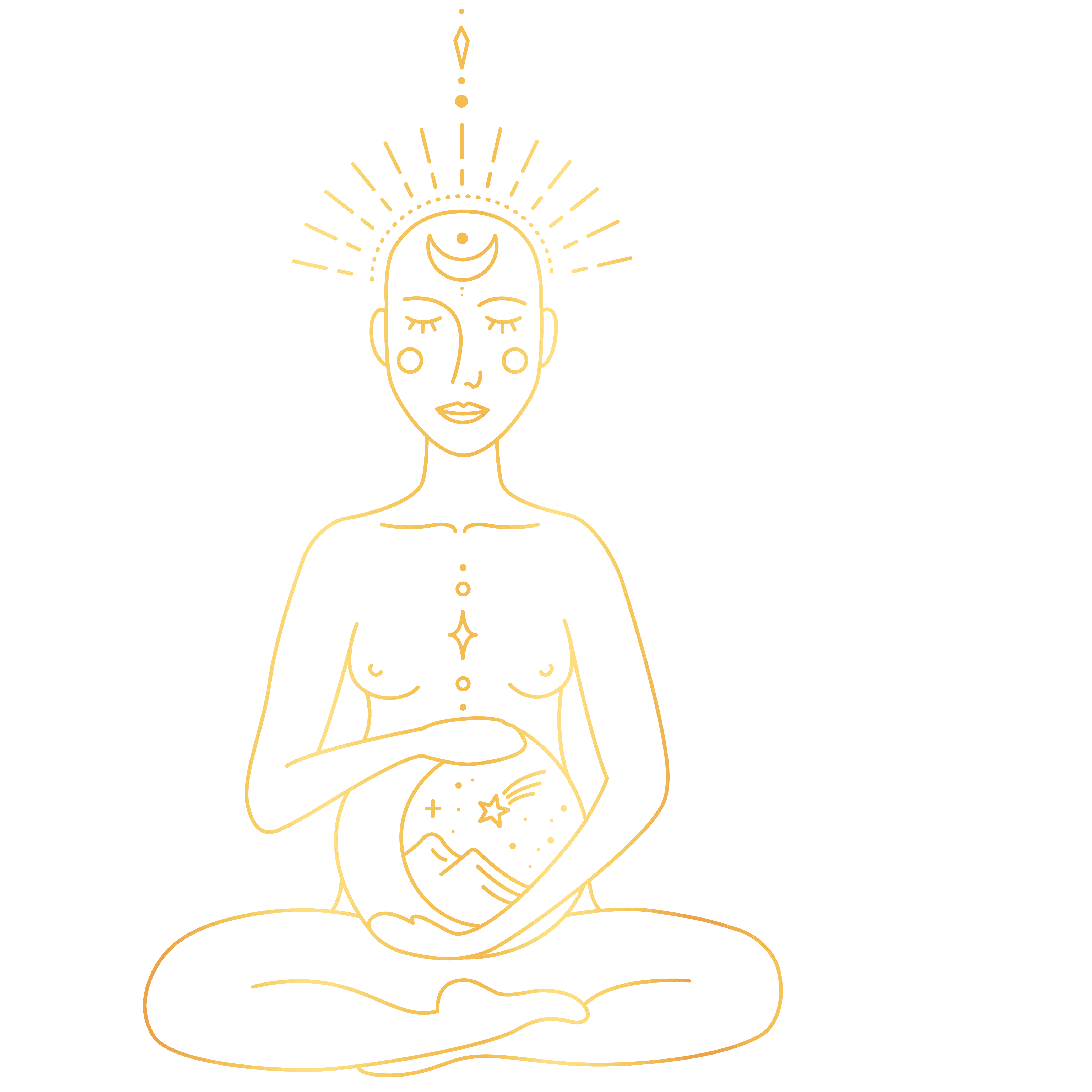 12. Energy, Ritual, & Intuition + Graduation Ceremony
August 10th – 13th, 2023 (in-person in Colorado)
Activate your psychic and intuitive super powers and refine your skills as a healer. Be supported in your transition from training into your Practicum work with clients.
Energy healing

Reiki

Shamanic journeying

Ritual

Awakening your embodied intuition 
Here's a glimpse of what you'll learn in the Trauma Alchemy Training:
Trauma Alchemy Training blends the art of somatics, yoga and embodiment practices, Ayurvedic Medicine, energy work, sound healing, breathwork, yoga nidra, transformative ritual and ceremony, and more.
Trauma is all the life experiences that were too much, too fast, too soon for you to integrate.
These experiences stay in the body until they feel safe enough to process and metabolize.
The Trauma Alchemy Training is an intuitive and trauma-sensitive journey, and we honor the pace that your body wants to set for healing.
We allow the wisdom of the body to guide our work together so that your wise, intelligent body has all it needs for healing.
This training is your container and guide to embodying and reclaiming your natural state of integration and health.
Safety, ease & love are our guiding forces for your organic healing.
Somatic Yoga Therapy® supports you in accessing your inner wisdom rather than an external authority prescribing yoga postures or meditations. In Somatic Yoga Therapy®, your sensations become your guides to unlock access to your inner blueprint for healing. We trust the wisdom of the Soma and the nectar of the body to lead us on the healing journey from the inside out (rather than outside in). It is a practice rooted in Sahaja, spontaneous and intuitive movement toward healing and wholeness that can only be accessed inside your own self.
What's included in the program?
✔ 12 immersive, educational initiations to uplevel your skills and healing presence
✔ Live-online Somatic Yoga Therapy® sessions with Kaity to experience the healing practices firsthand
✔ At-home meditation, movement, and embodiment practices for supporting each module
✔ In-depth Trauma Alchemy Training manual for deepening your experience
✔ Practice applying your new skills and receive first-hand experience and feedback from our instructors
✔ A training mentor to support you through your journey and experience
✔ Reiki Master Level training to support your ability to work with energy healing
✔ Mighty network online community with workshops, yoga classes, intro to SYT® course, and more.
✔ The Embodiment Retreat at Xinalani Eco-Resort in Mexico (see details below)
✔ Post-training mentorship program for supporting the continued development of your professional skills, business, and personal healing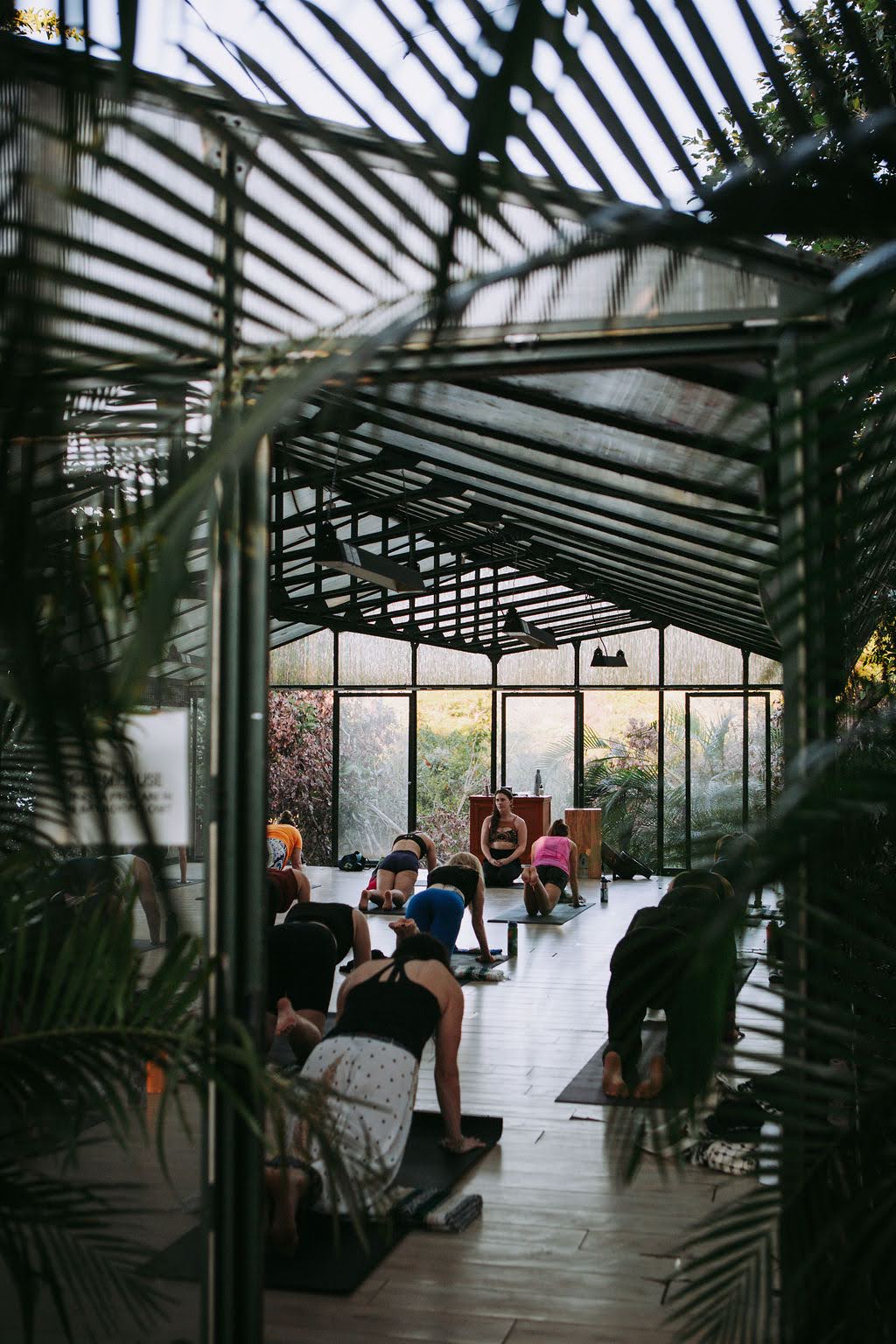 Embodiment Retreat
April 29th-May 6th, 2023 at Xinalani Retreat Center in Mexico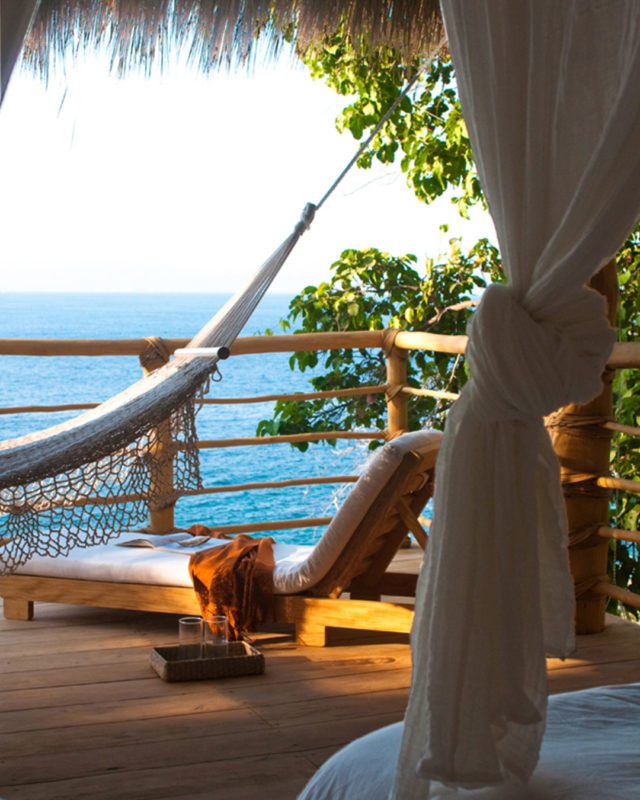 Embodiment Retreat: April 29th-May 6th, 2023 at Xinalani Retreat Center in Mexico
Initiation #8: An Oceanic Immersion to Deepen, Transform, and Evolve
Immerse in paradise for a week to embody the trauma alchemy practices in community, deepen your Somatic Yoga Therapy® skills, and connect deeper with your Sovereign Self.
Additional expenses for travel, room, & board.
This retreat is REQUIRED for certification, but optional for students who want to go through the program without certification.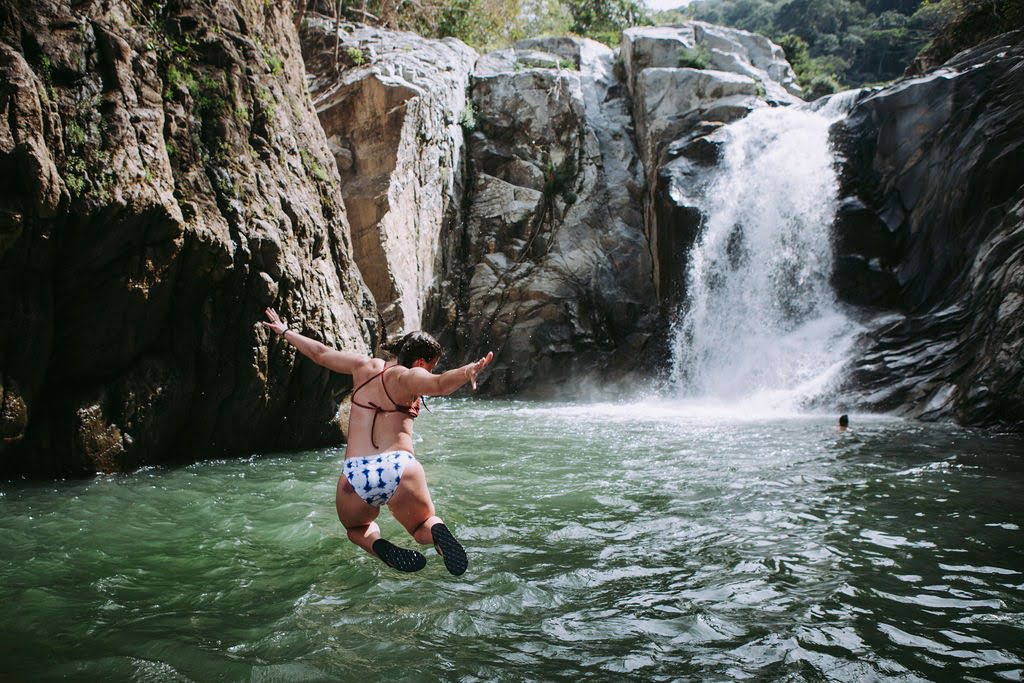 Who this is for...
The Trauma Alchemy Training is for empaths, healers, and highly sensitive feelers longing to guide their healing to a deeper and more fulfilling place.
It is for you if you…
Are ready and willing to dive into the deep, sometimes scary waters of their emotions and body and to fully heal what is keeping them stuck.
Don't fit in with traditional schooling or the popular culture, and feel a call to pave a new way and create community full of depth, authenticity, and belonging.
Have lived through trauma and done years of therapy, yet still feel unresolved and stuck in a trauma loop
Teach and practice yoga or other embodied healing arts, yet feel there is something "missing" in your practice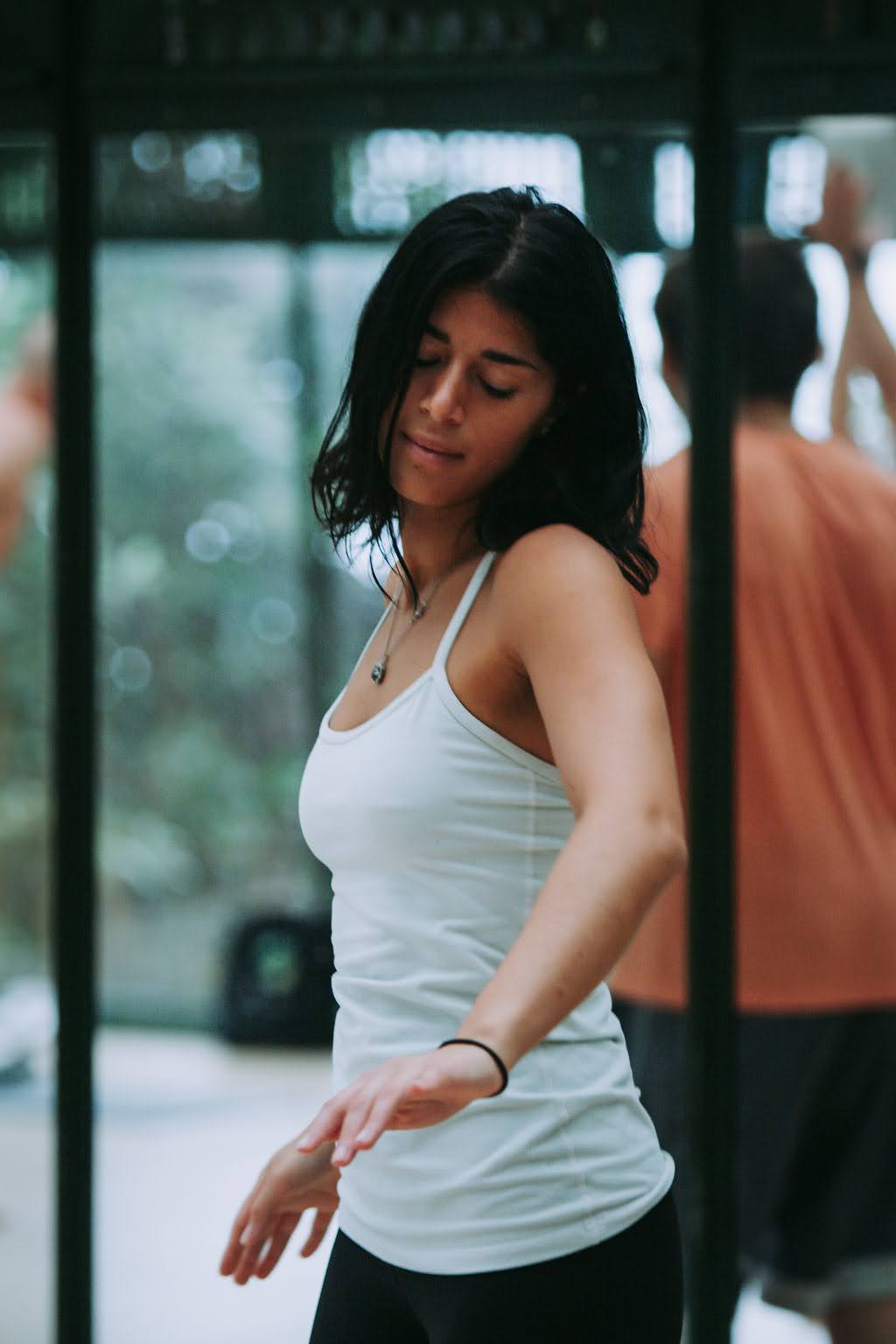 This is not for you if...
This program is not for those who…
Are looking for a quick fix and want to feel better without doing the required work
Do not have the time and energy for an immersive and deep program, designed to deeply transform all aspects of life
Are not ready or willing to change
Want a traditional yoga training focused on asana and group classes
Are not ready to confront, hold, and nourish trauma that lives within themselves and others
Are looking for a prescriptive and linear method of healing, rather than an organic and intuitive process
Prerequisites:
✔ Yoga teacher training certification or experience (highly suggested)
✔ Experience and commitment to your own healing work
At least one year of consistent yoga/dance/meditation/spiritual practice
✔ Some experience in leading group or one-to-one fitness, healing, coaching, or counseling work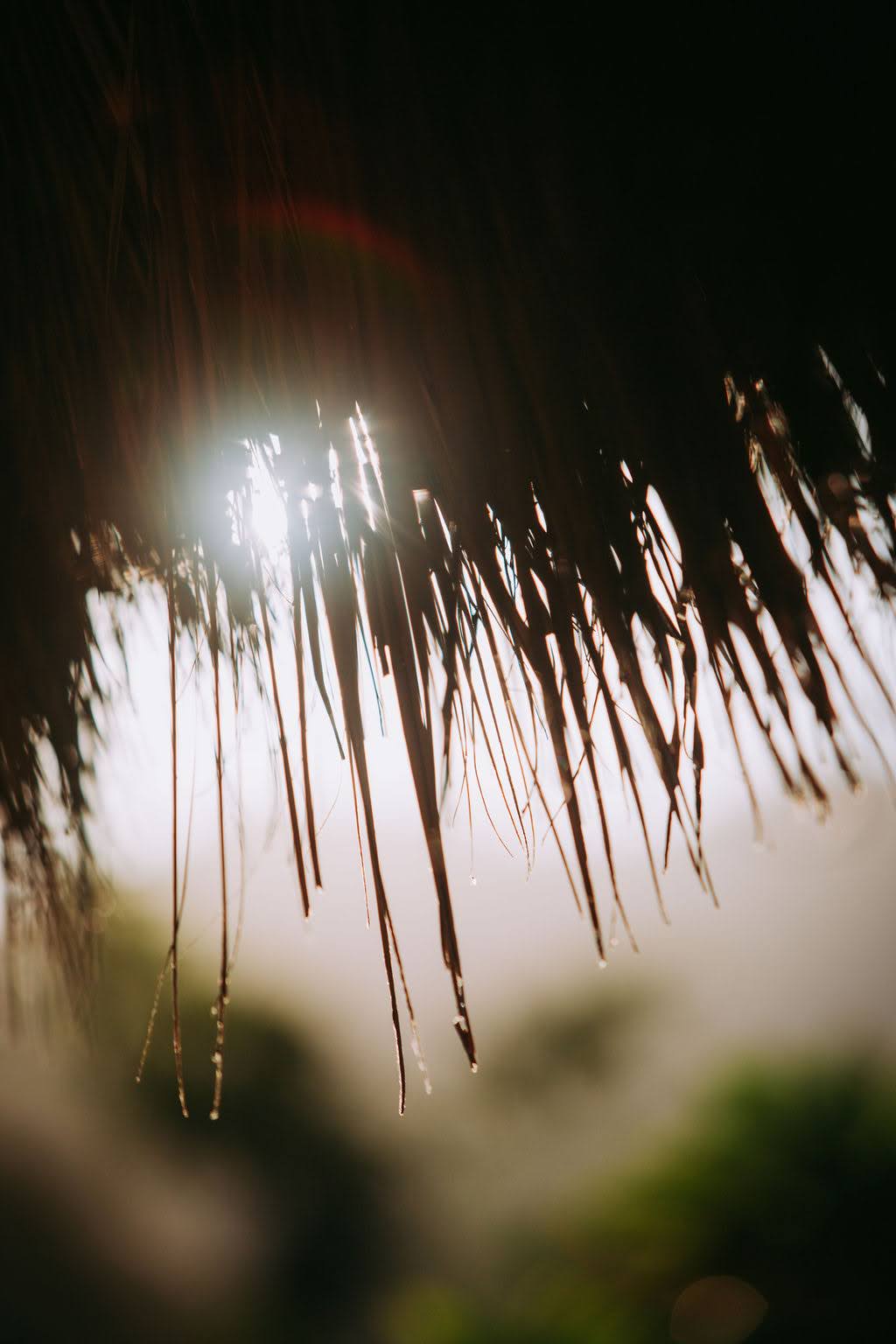 Trauma Alchemy Training is…
A space where soulful and the somatic meet
An incubator for deep yogic wisdom to come to anchor in your living, breathing body
An initiation into more power, pleasure, and purpose than you've ever experienced
And, an experiential Love Lab for your deepest transformation
In short, Trauma Alchemy Training is an investment in life-changing tools you'll use in your personal and professional life. Investment
$8333
Super Early Bird (until June 1st): $6333
Early Bird (until July 1st): $7333
Payment plans available.
The biggest personal shift for me since doing Trauma Alchemy Training has been that I am now honoring my intuition. I am able to distinguish between "what is mine" and "what is not".
Additionally, I have increased my compassion and empathy to an even deeper level and am able to hold a safe, nonjudgmental space for others. I have digested the information for the therapeutic yoga tools and feel like they are now easily accessible for myself and for me to share with others. I have a deeper understanding of how multi-cultural explanations of the energetic system overlap.
I am able to bridge Western and Eastern medicine to best help others with their specific, individual needs to support them in their healing process. I have embraced change, set and held personal boundaries, and improved my ability to approach communication from a compassionate, open, curious space.
My biggest realization has been that suppressing my innate, intuitive knowledge has not served me in life. Tapping into my intuition has been a magical experience opening a Pandora's box of knowledge I already had that I didn't know I already possessed.
Over the duration of the course, spots in my body that hold tension and pain have let go of some of their charge. If they flare up, I am able to bring acceptance to them and use tools to help bring comfort and support. My body is also able to shift from apical breathing to a deeper, calmer breath more easily. My body feels a deep, calm peace more often.
My heart is more open and able to radiate love, compassion and kindness. It knows when it starts to close off in self protection and explores ways to support itself in order to shine its light brightly.
My energy has gone through many cycles during this course. Each time it felt blocked, I was able to release stuck negative energy and energy that wasn't mine, which facilitated change and a return to a high vibration energy.
My all time favorite part of the training has been connecting with a tribe of beautiful, powerful, knowledgeable women who honor, support, and celebrate everyone's authentic self.
I would absolutely recommend this training to a friend! This course will bring about change in your life, will help you deepen your relationship with yourself and others, and will enhance your understanding of the gift that is yoga and somatic work. It will shift you into a space of deeper connection with yourself, other humans, nature, and all beings. It will help you overcome blockages to open up pathways that you may have not thought possible or even expected.
Healing for survivors, designed by a survivor.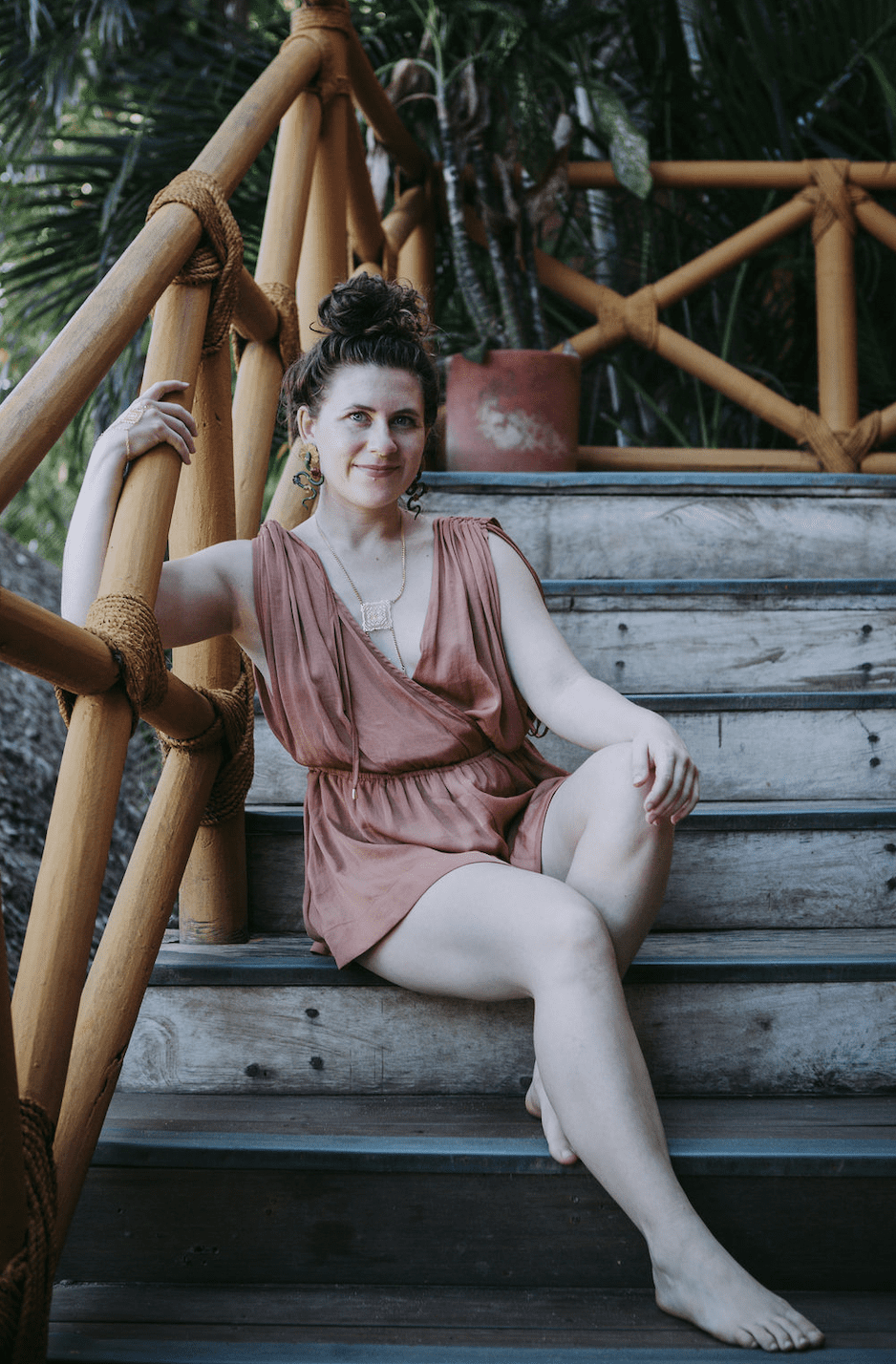 Hi, I'm Kaity
Thank you for your curiosity about the Trauma Alchemy Training.
I know you've landed on this webpage for a reason. There is a voice inside you longing for a soulful sanctuary to support you and the humans you're destined to serve in thriving beyond recovery, into full reclamation of Soul Power.
As a survivor of sexual trauma, I understand the shadow realm of trauma through my own hands on experience. I've also held space for hundreds of individuals to heal and recover in my work as a Somatic Yoga Therapist.
I firmly believe that you are your own healer. Trauma Alchemy Training is here to offer you tools, support, guidance, and space for alchemizing trauma into your greatest gifts and super powers.
If you feel blocked in loving yourself deeply, feel stuck around manifesting your dreams into reality, want to have better sex and relationships, want to feel more passionately alive, and want to stop feeling small and powerless in your life, THEN this is the space for you.
Meet the Dream Team
Your Teachers and Growth Guides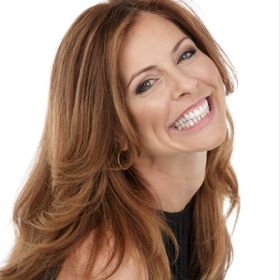 In 1997, Ena took her first yoga class and knew it would be a lifelong path. Having endured anxiety throughout her 20's as a professional actress in Los Angeles, she turned to yoga. Through yoga, she found she no longer needed a prescription she had taken for years due to the therapeutic effects of the practice.
Ena has been teaching therapeutic yoga for over 20 years and is a certified yoga therapist who works full time with private clients.
Her therapeutic work includes clients with MS, Muscular Dystrophy, cancer, nervous system issues, anxiety, depression, Bi-Polar, sensory integration issues, TBI and PTS. She works off-site, as well. for those whose conditions limit their mobility. In 2014, Ena entered the two year certification program in iRest®, a yogic meditation protocol used by the military today. She partnered with the VA to teach grant-sponsored veterans groups from 2014-2017. InnerBalance Addiction Recovery Center, 2018-2019 in addition to others. Ena consistently weaves iRest® into her private practice for personal inquiry and symptoms of trauma.
In the Trauma Alchemy Training, Ena is a lead facilitator on yoga psychology, mythology, philosophy, yoga therapy, business development, relationships & sexuality, yoga nidra, and trauma healing.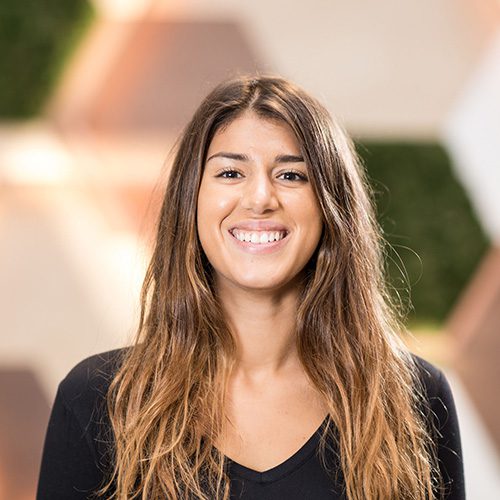 Iysha Nobes is a compassionate Yoga Therapist who is committed to teaching empowering and transformative group yoga classes, private yoga therapy sessions and mindful meditation classes. Offering therapeutic yoga workshops and retreats all across the globe, Iysha works with a wide variety of clients to create long-lasting healing in the body and mind.
Born and raised in Kitchener, she has been practicing yoga since the age of 12, and started teaching yoga at the early age of 15. Since then, she has taught yoga all across Canada and the US, as well as South East Asia, and Latin America. After receiving her 200 hour certification at an Ashram in Bali, she went on to obtain her 500 hour certification as an "Advanced Teacher of Therapeutic Yoga" with the Kripalu School of Yoga in Massachusetts. She has also completed trainings with Integrative Yoga Therapy and Yandara Yoga Institute. Iysha now has over 800 hours of accredited yoga and somatic training. She uses her knowledge and skills to help improve the health & wellbeing of people worldwide.
In the Trauma Alchemy Training, Iysha is a lead facilitator on myofascial release, emotional anatomy, functional movement, and yoga therapy.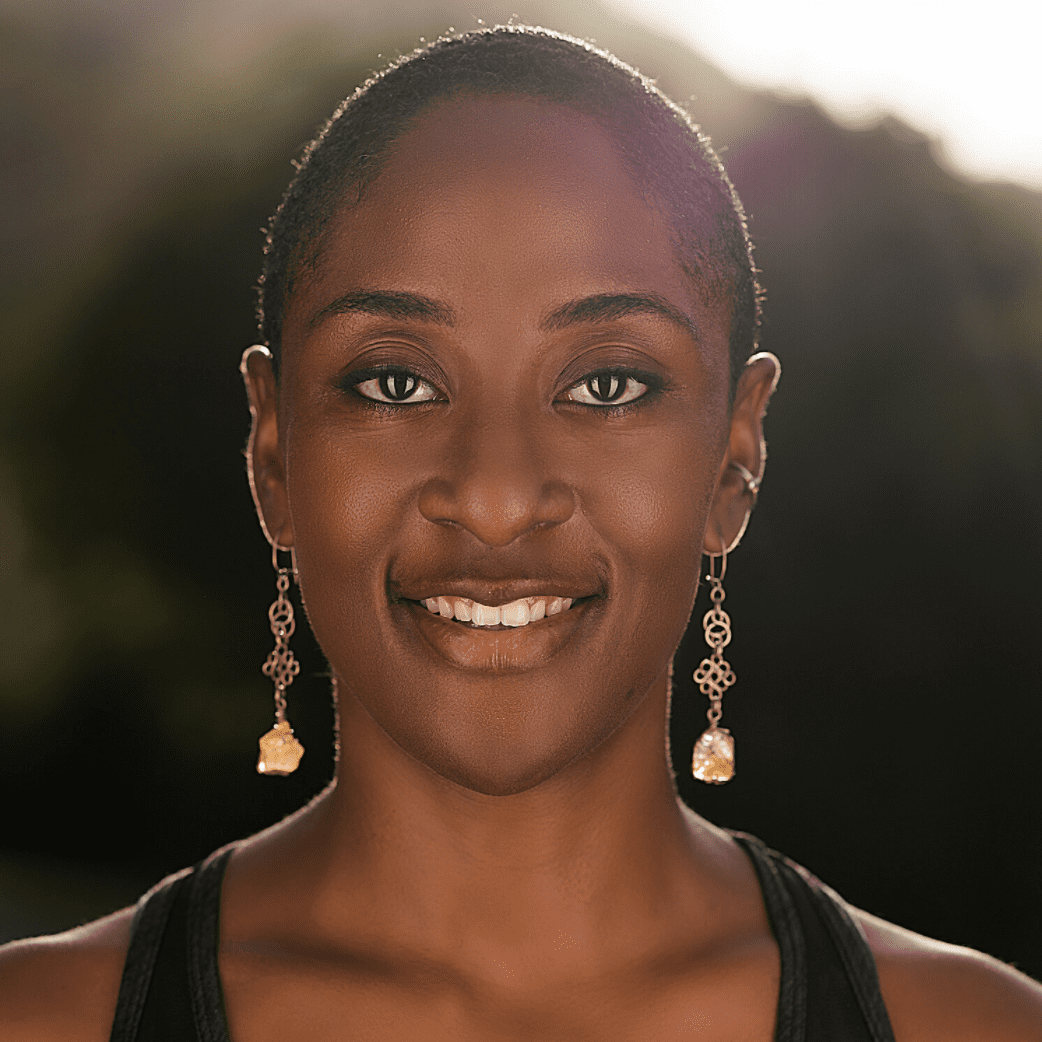 MaMalaika Maitland is a professional yoga therapist (1000hr), pregnancy, labour & postpartum doula and new mama. She has over a decade of experience teaching yoga and was recently recognized internationally as one of 20 Yoga Teachers of Color to Watch in 2020.
In 2011 she co-founded her studio, Spice Harmony Yoga, in Grenada alongside her parents, who are also certified yoga teachers. Through years of offering prenatal yoga at her studio she realized that there are a lack of resources for expecting mothers and their loved ones. Malaika began her path to becoming a doula in 2016 with an intensive led by International Center for Traditional Childbearing . In 2018 she began her latest doula training with Mama Glow.
Malaika holds a Bachelors in Studio Art from Smith College, Massachusetts and a Masters in Cultural Studies from the University of the West Indies, St. Augustine. Her photography, film and mixed-media artwork has been exhibited locally and internationally. She is also an official photographer for the Black Yoga Teachers Alliance Conferences. Through the interconnected facets of her work Malaika, seeks to create pathways for her clients and community to feel supported and foster deeper connections with themselves and one another.
In the Trauma Alchemy Training, Malaika is a lead facilitator on women's cycles, prenatal & postnatal care, motherhood, & menopause.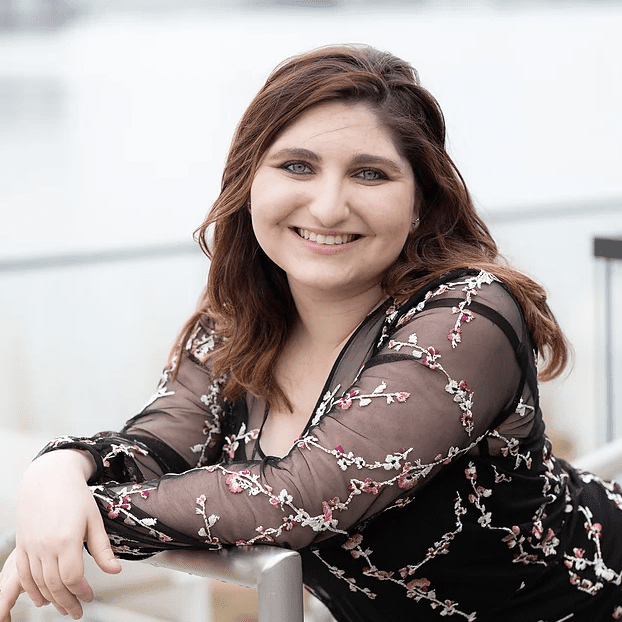 Lindsay is a published author, yoga instructor, blogger, and wellness coach! She earned her 200 Hour Yoga Teacher Certification through the University of Maryland Center for Integrative Medicine, her 1000 Hour Yoga Teacher Certification through Naropa University, and her Children's Yoga Certification. She is mastered in three forms of Reiki energy healing
She has earned her Associates of Arts in Early Childhood education and her Bachelors of Science in Interdisciplinary studies– focussing on Education and Health Science– through Liberty University. Her favorite types of yoga to practice are Restorative and Yin Yoga.
Using energy healing and yoga, Lindsay aims to help as many people as possible.
In the Trauma Alchemy Training, Lindsay is a lead facilitator in energy healing and reiki.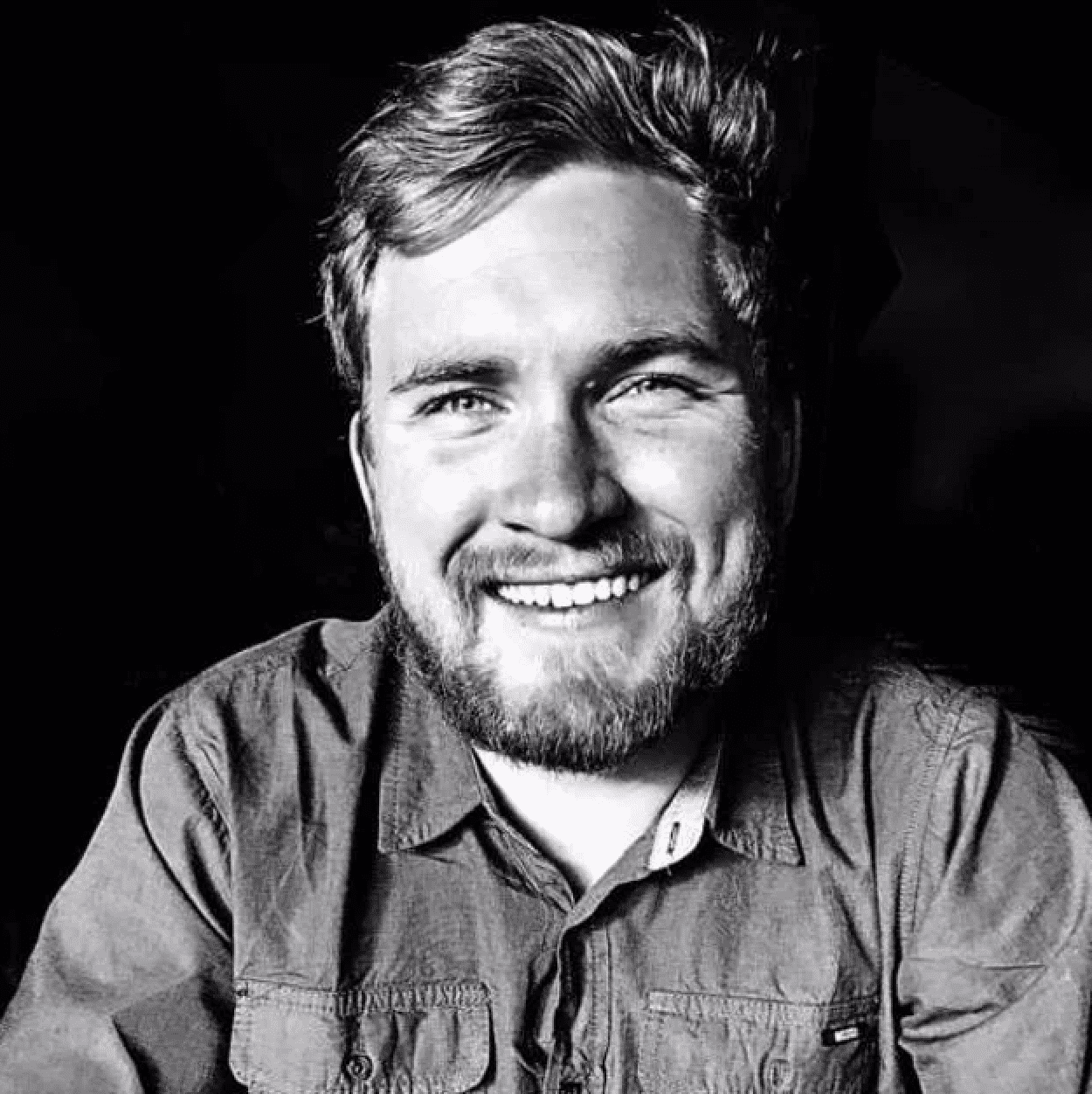 Ryan has achieved a master's degree in Depth Psychology with a specialization in Jungian and Archetypal Studies from Pacifica Graduate Institute. He is certified in Self Soul Spirit and Gestalt facilitation through life-long psychologist Dr. Roger Strachan. He holds a bachelor's degree in psychology from Naropa University. He is currently a Ph.D. student at Pacifica Graduate Institute continuing his study of Depth Psychology. He is a certified Nature-Connected Coach (NCC) and alumnus of the Earth-Based Institute (EBI). He is an alumnus of InnerPathWorks, having trained with Randy Russell. Ryan has additional training from the Tracker School under the guidance of Tom Brown, Jr.
Ryan is passionate about guiding and supporting others to access and unlock their own innate wisdom and empowerment through mentoring, facilitating, and teaching.
In the Trauma Alchemy Training, Ryan is a lead facilitator on partswork, epigenetics, & psychology.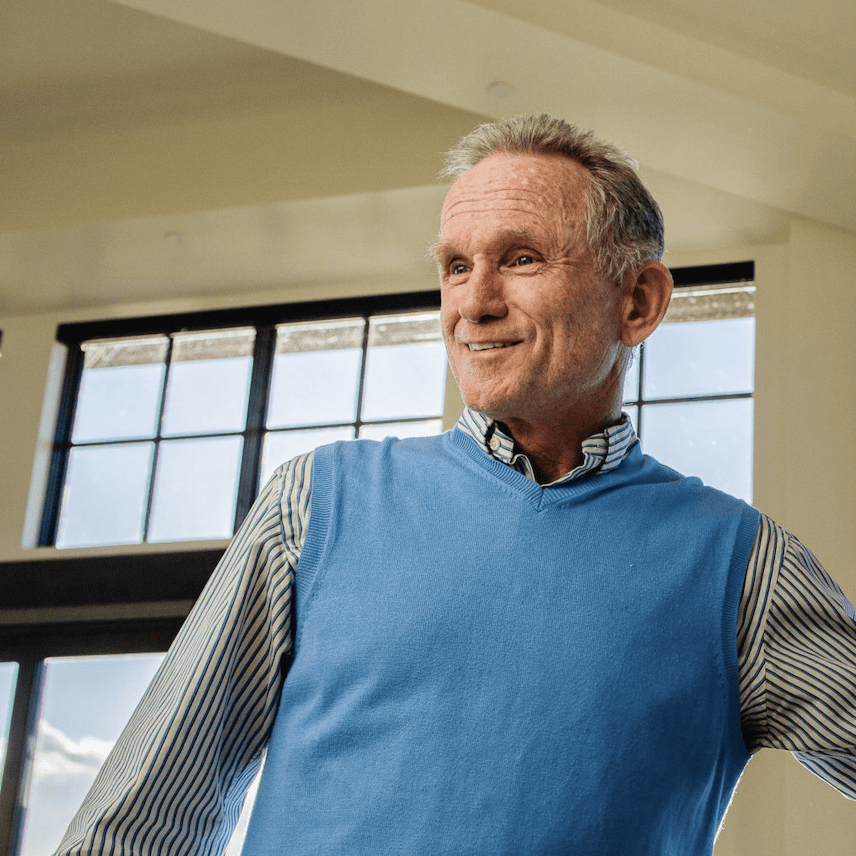 Dr. Eric Holsapple is a shamanic yoga teacher and business mentor. He has an entrepreneurial spirit and has owned and run his own business for over 30 years.
He has been recognized by CSU as Entrepreneur of the Year in 2011 and by BizWest as Entrepreneur of the Year in 2015.
Eric has studied yoga and meditation for over 25 years, and received his yoga teacher training from the Jaguar Path. Additionally, Eric is a facilitator for Arbinger & Self Soul Spirit Gestalt Education Model and formerly for Introduction Leader Landmark.
He created and facilitates a body of work known as "Living in the Gap," a leadership development program for individuals who want to discover who they are, want they want, and how to manifest the life of their dreams.
In the Trauma Alchemy Training, Eric is a lead facilitator on business, leadership, manifestation, and mindfulness.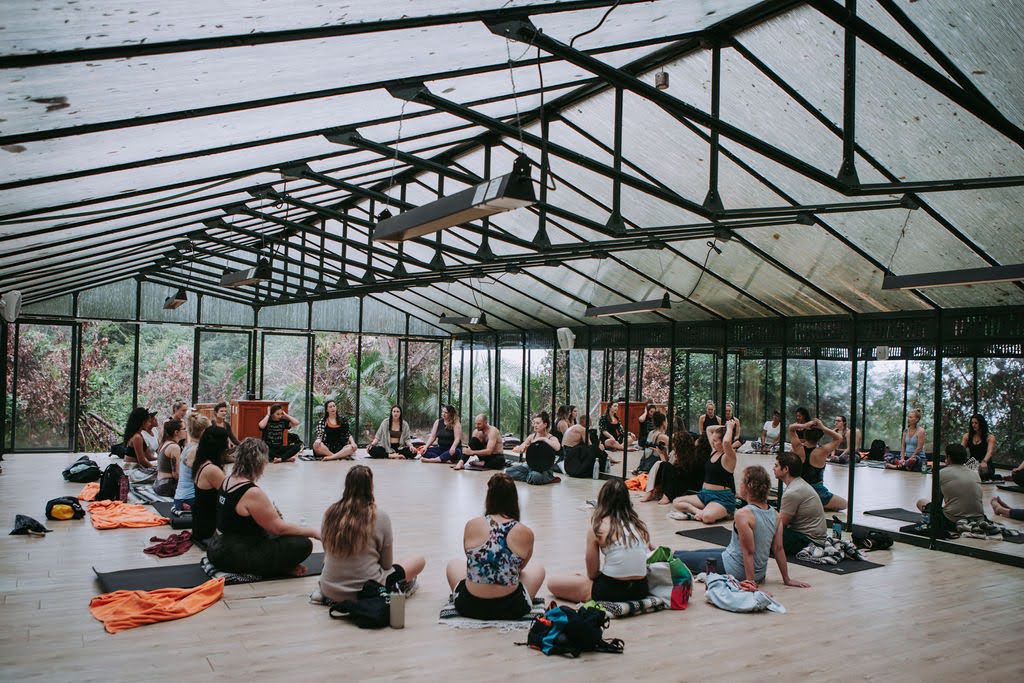 Do I have to join all of the modules?
Yes, when you sign up you are committing to all 12 modules. It is required for certification, and creates a cohesive, committed group of individuals.
In addition, all modules must be taken in order, because each module builds on the previous modules content. For example, you can't take module 4 without taking 1-3 before hand.
Should you join for some of the modules and decide to pause your training until the following year, we cannot guarantee the program formatting or module structure will remain the same.
How much homework is there between modules?
We prefer to use the term
SoulWork
, as opposed to homework
😉
There will be some reading assignments, guided practices, reflection exercises, and (in the latter half of the program) practicum hours that are required between modules. There may also be an occasional live zoom call with a special topic or guest speaker.
What is required for certification?
You'll be required to complete all of the training modules in addition to your Practicum Hours. The Practicum begins at the end of the training and will be supported by additional supervision and mentorship, included in your training costs.
How much of the course is online?
With the exception of the Embodiment Retreat, most modules are held as four day intensives with 3 hours of class in the mornings and 3 hours of class in the afternoons. Some of these modules have the option to join in person, or you can remain online only.
They are spacious and experiential to prevent zoom fatigue AND to give you the deepest learning experience possible. Breaks, pacing, and self care are very important parts of this professional training.
Our online classes are are often not simply lectures, but engaging and healing containers for you to practice methods and apply new knowledge for your highest growth and evolution.
I can't make the live classes and calls. Can I still participate?
It is really important to prioritize being at the classes live, and if you'd like to be certified you will be required to attend at least 75% of all classes LIVE or IN PERSON. There will be practices and break-out groups that truly need to be experienced LIVE to make an impact.
Please get in touch if you'd like to join but aren't sure you'll be able to make the live classes. Our contact information is at the bottom of this page.
How much does the embodiment retreat cost?
The retreat will be an additional $135-$450 per night depending on the accommodations of your choice.
It will be located at Xinalani Retreat Center.
Is the embodiment retreat required?
The embodiment retreat is required for certification. However, if you would like to take our online modules and not attend the retreat, that is okay. You simply will not be certified at the end of the program.
Can people outside of the program attend the retreat?
Yes. However, students in the program get first dibs on spots for the Embodiment Retreat
. And there will be special workshops and intensives during the retreat for Trauma Alchemy students only. At a certain date, should we not fill all the retreat spaces, we will open the retreat up to other students. You are welcome to bring your partner, a friend, or a family member at an additional cost. We will send more information on this as we get closer to the retreat date.
The retreat is an additional expense for travel and lodging – see above.
Upon completion of the training, what will I be certified in?
Upon completion of all of the class hours and assignments, you will be a Certified Somatic Yoga Therapy
™
Practitioner.
I don't have my 200 hour yoga teacher training. Can I still join?
Yes. While we strongly encourage participants to have their 200 or 300 hour training before joining the program, it is not required. The 200 hour training provides you with a strong foundation that this more advanced course can build upon.
That being said, as long as you have a basic background with yoga (philosophically as well as physically), the healing arts, and/or teaching movement/meditation in a professional setting we will consider you in our enrollment process.
Kaity offers a 200 hour yoga teacher training that is very complimentary to this course. If you are interested in getting certified before, during, or after your Trauma Alchemy Training, you can email us to be added to the next training waitlist.
What is your cancellation policy?
All deposits are non-refundable. Should you need to cancel 90 days before the training begins, you'll receive a full refund minus your deposit. From 60-90 days prior to the training, you'll receive a 50% refund. No refunds are provided within two months of the training start date.
For payment plans, you are committing to 100% of payments regardless of whether you choose to complete to entire program or not. Payment plans cannot be discontinued.
I decided to join the Trauma Alchemy Training after experiencing a Somatic Yoga Therapy® session with Kaity, because it felt like one of the most profound healing sessions I had ever had. It felt unique and special and truly like my body was leading and everything that was coming up made sense, rather than being filtered through the eyes of a healer speaking my experience to me.
When the training first began, I was doing a lot of internal work, especially ancestral work that was POWERFUL, but it was very heavy and I didn't have a lot of lightness and joy in my life. I felt very stuck, heavy, confused, and unclear. I felt like I was working so hard but not moving at all.
Now, I FEEL in my body more, I understand the language of my body and know how to listen and translate it into language. I know how to follow sensation and that helps me in all aspects of life because it helps me trust my body and its signals. I feel much more open and accepting of all of my emotions and beliefs, even the heavy ones. I feel more compassionate towards myself.
I feel more confident and fierce. I've embodied my jaguar queen energy more deeply. I know myself more. I also feel like I am a better listener and am more confident working 1-to-1 with people. I understand the nervous system and foundational principles of yoga more.
My favorite part of the training has been THE PEOPLE and community. I also loved how each module is a different theme, that there were in-person modules as well, a retreat in Mexico, the Somatic Yoga Therapy® demo sessions, and all the amazing teachers – it felt like a treat to learn from so many people. Kaity's teaching style in general is one of the best parts, she is so patient, clear, and knowledgeable.
I highly recommend this program! Kaity is an amazing, intentional teacher, the material is high-quality and it prepares you to work with others in a very impactful way and feel confident in doing so. Even if you don't do this to be a "Somatic Yoga Therapy® Practitioner" just the personal, spiritual growth from the training is so powerful. You'll make friends for life. Investment
$8333
Super Early Bird (until June 1st): $6333
Early Bird (until July 1st): $7333
Payment plans available.