Release Past Burdens, Reclaim Your Soul Power
April 27th – May 4th, 2024
at Xinalani Retreat Center, Mexico
It's all too easy to fall into a rut and spend your days living "outside" of yourself – disembodied, disempowered, and distressed.
This immersion is designed to guide you back Home… to your sacred body, your radiant heart, and your primal power.
Through movement, breath, sound, energy, and somatic processing tools you'll learn to release emotional burdens from the past and invite your Soul Power to root down into the midline of the body so you can ground into a sustainable, aligned, Centeredness.
Come back Home to Yourself
Peel back layers of the false self you've been carrying, soften physical and emotional holding patterns, and integrate past pain bodies so you can fully embody the shiny, bright human you were born to be.
This is a journey of letting go and releasing the past, one breath and sensation at a time.
When you've been unburdened you can then retrieve what has been lost  – your pleasure, power, and purpose.
This retreat is about learning how to fully RELEASE what no longer serves so you can lighten your load and become even more YOU than you've ever been before.
Come back home and expand into your greatness, becoming One with the Luminous Radiance of your Soul.
An Oceanic Immersion to Replenish, Release, & Reclaim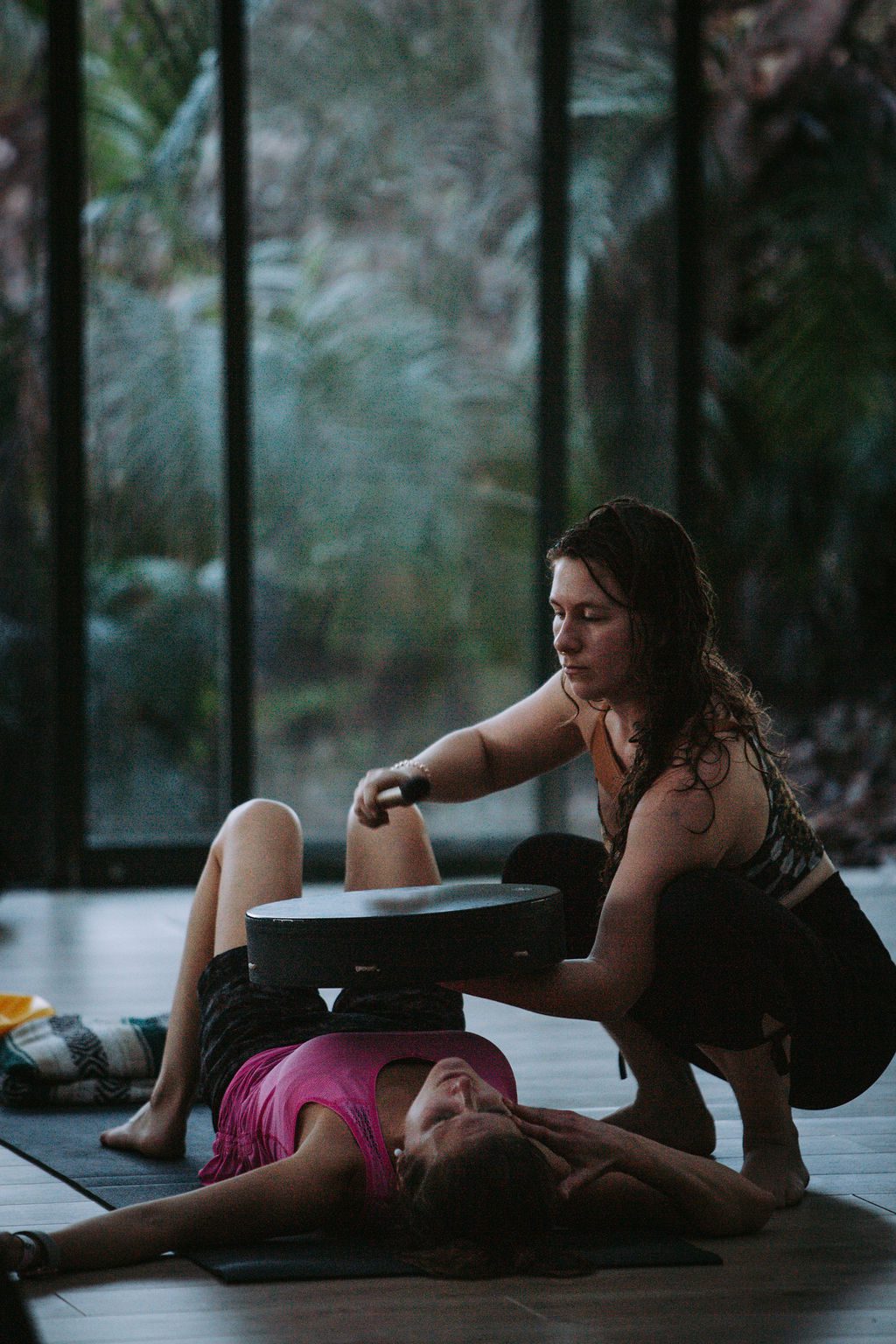 This retreat is for you, if you're called to…
 ✨Root down into your body and energetically reclaim your midline
✨Release past burdens that keep you feeling small, weak, and disempowered
✨Empower your boundaries and embolden your self worth
✨Tune out external noise and learn how be guided by the sensual wisdom of your body
✨Cleanse your emotional waters into the vital, life-giving streams of Love
✨Release chronic holding patterns full of tension and pain
✨Liberate your voice! Express yourself!
✨Awaken your Embodied Intuition and self-healing super powers
only you have the POWER it takes to break away from the ancient patterns and pain bodies that are no longer serving who you truly are.
You can expect…
Yoga
Nervous System Regulation
Meditation
Dance & Shaking
Somatics
Shamanic Journeying
Breathwork
Energy Healing
Sound Healing
Temezcal Sweat Lodge
And MORE
Spending that time with you was indescribably the most therapeutic, calming, centering, graceful, complete state of relaxation, non judgmental, pure bliss, You regrouped my thoughts, relaxed my body and mind.  I haven't smiled in a while and I went to work smiling. I was able to pour genuine care into my patients and coworkers, my cortisol levels were down, my thoughts weren't racing, I felt solid, no one could shake me, my brain and body were connecting, I was able to speak and make sense, and my self esteem was intact. I have not felt like this for a very long time or ever.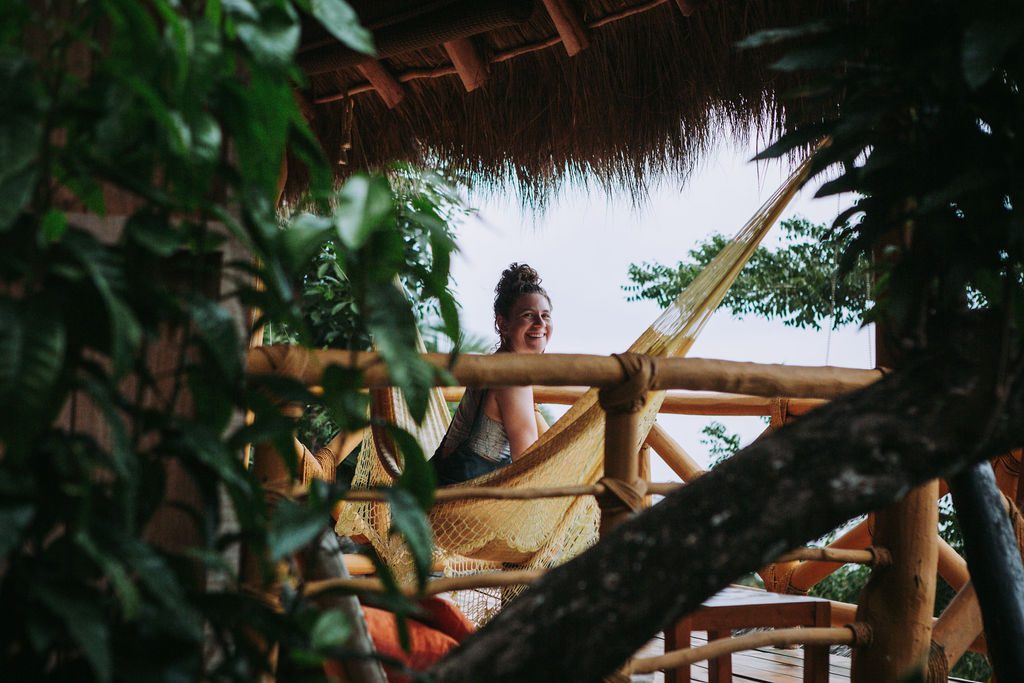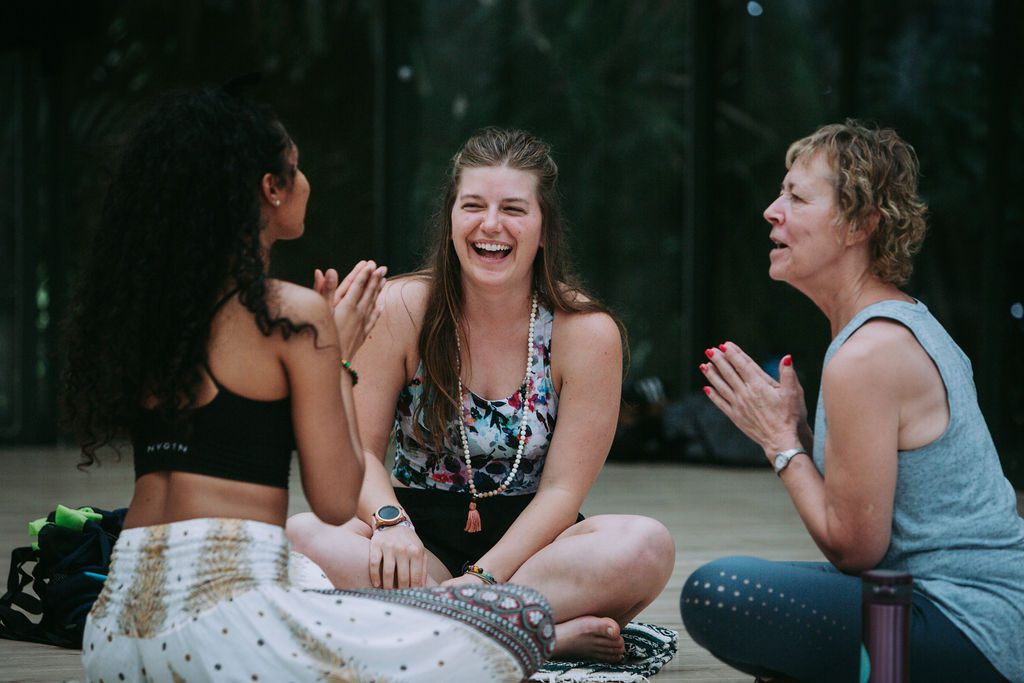 A Day on Retreat…
Sample Retreat Schedule
7-7:30a
Morning Coffee and Snacks
7:30-8a
Breathwork & Meditation
8-9a
Solar Yoga & Embodiment Practice
11a-1:30p
Ice Bath,  Temezcal, or Song Circle
5:00-6:30p
Release Practice
6:30-7:00p
Yoga Nidra or Gentle Yoga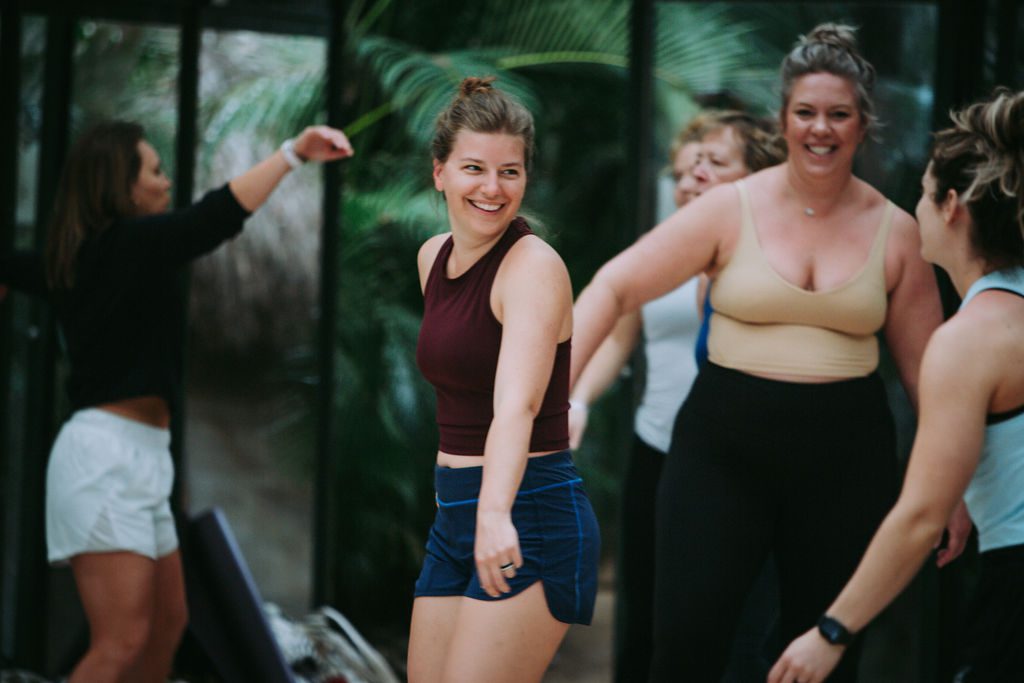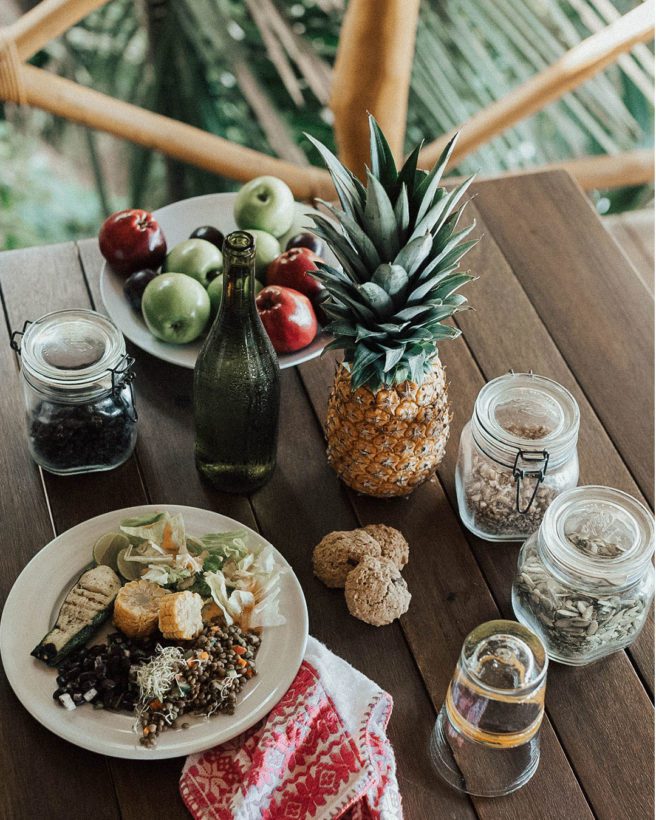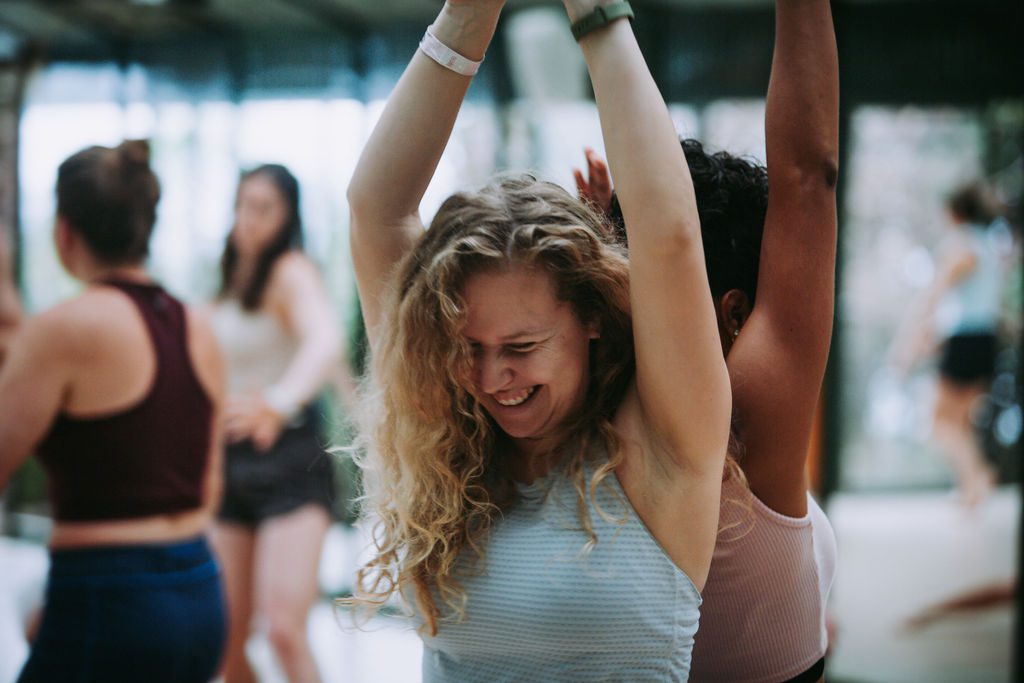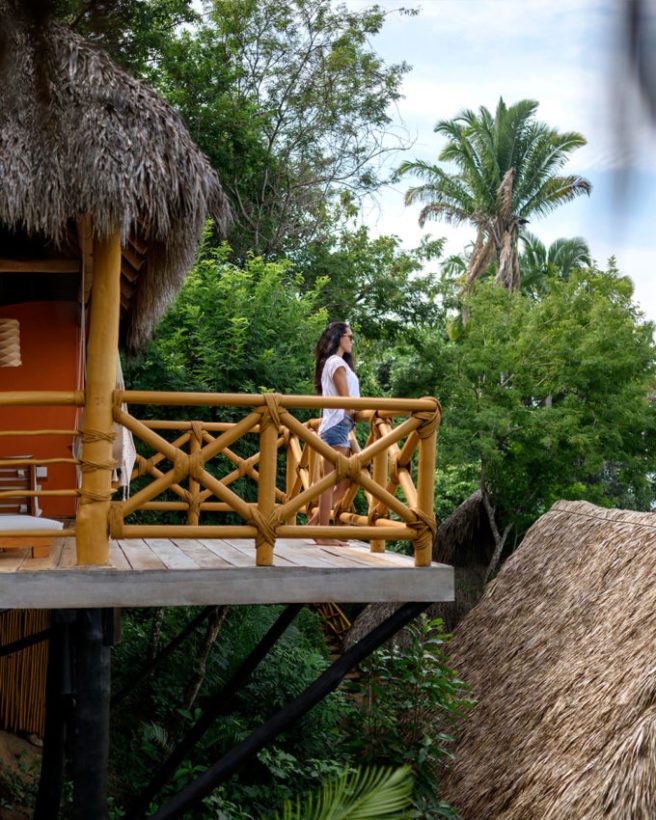 Hosted at Xinalani
Mexico's Top Wellness Resort & Yoga Retreat
in Puerto Vallarta, Mexico
Xinalani is one of the foremost world-class yoga retreat centers in Mexico. Your home for the week is an inspiring hideaway with beautiful rooms, healthy Mexican food and an array of eco-friendly activities.
Featuring 6 amazing yoga studios immersed in nature, Xinalani is 12 miles south of Puerto Vallarta International Airport (PVR) and accessible only by boat!
Enjoy sunbathing, surfing, SUPing, snorkeling, scuba diving, or kayaking on your own 250-yard-wide private beach. Indulge in a body scrub, massage, and/or facial at the spa. Or, go for a mind-blowing adventure such as zip-lining, whale watching, swimming with dolphins,  or hiking through the jungle.
It has been a long time since I have felt peaceful and relaxed and this retreat helped me get back to that place. It was good for my body, my soul, and my heart.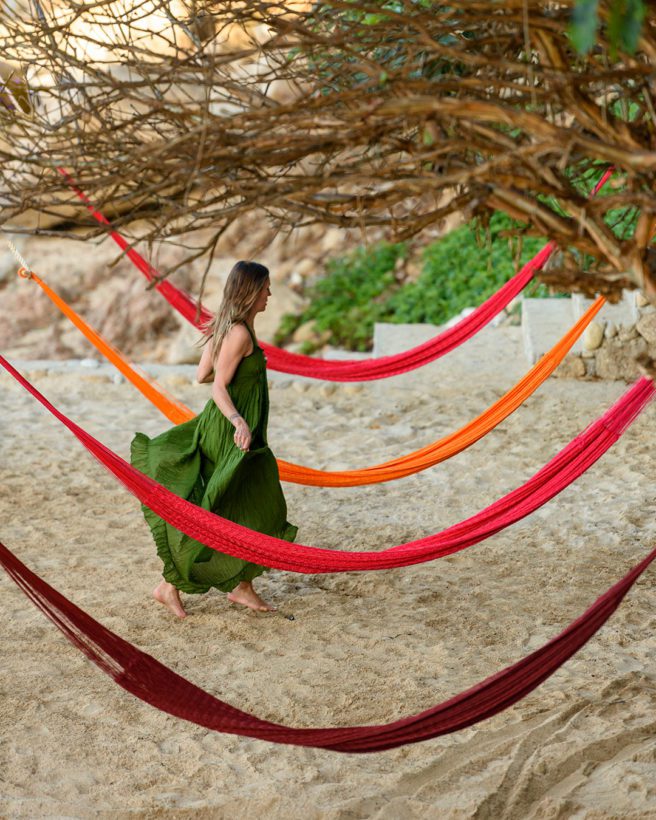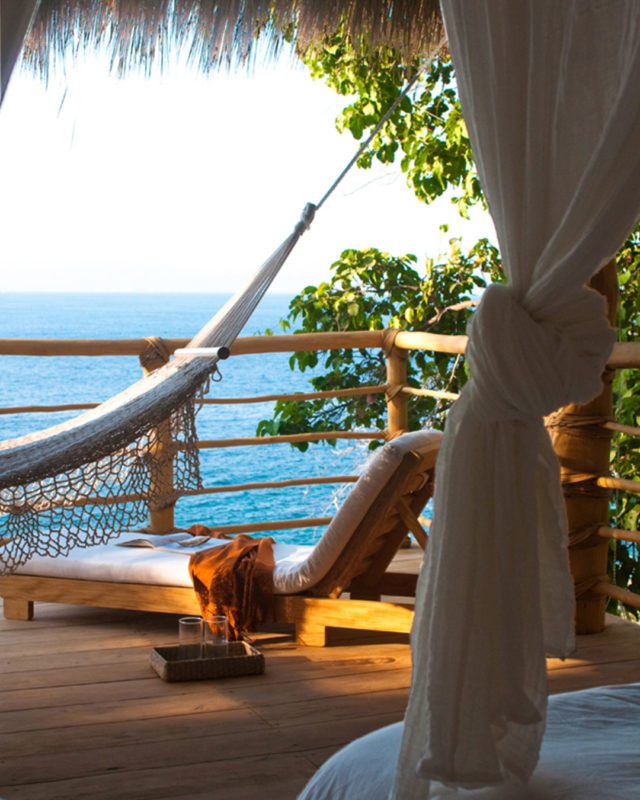 This retreat was life changing and such a beautiful opportunity to connect with self and nature, and to recharge.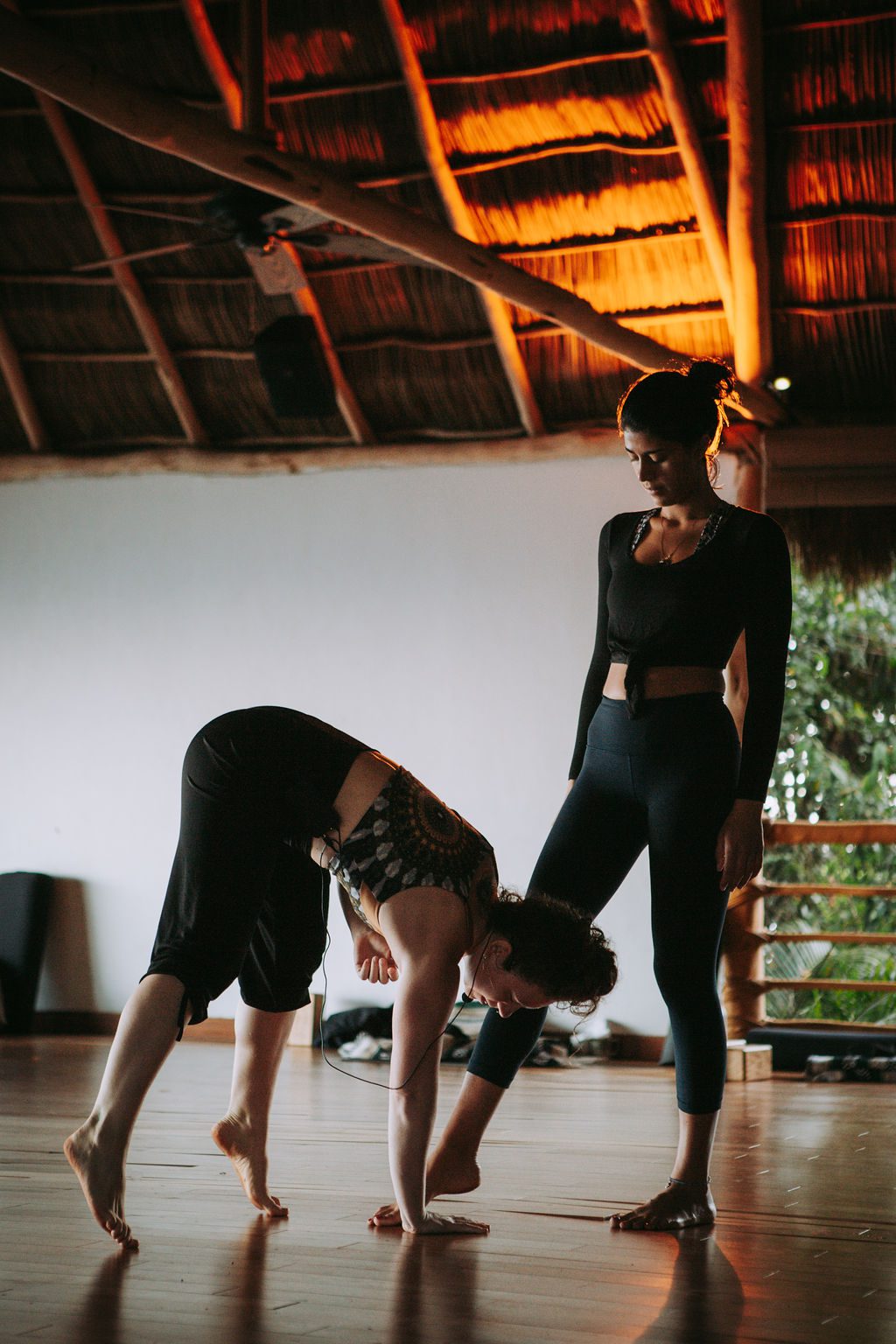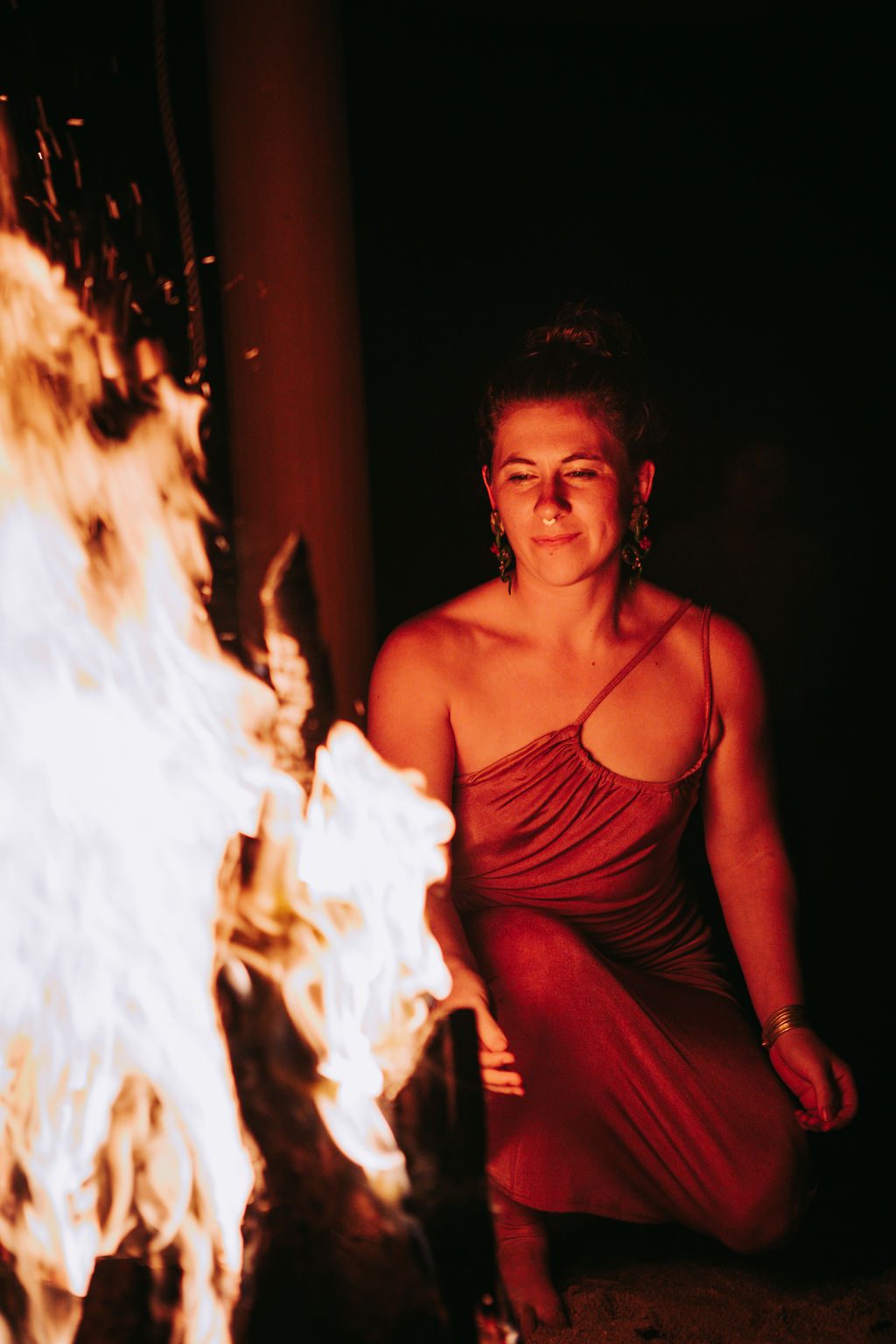 This is where you awaken your alchemical magic.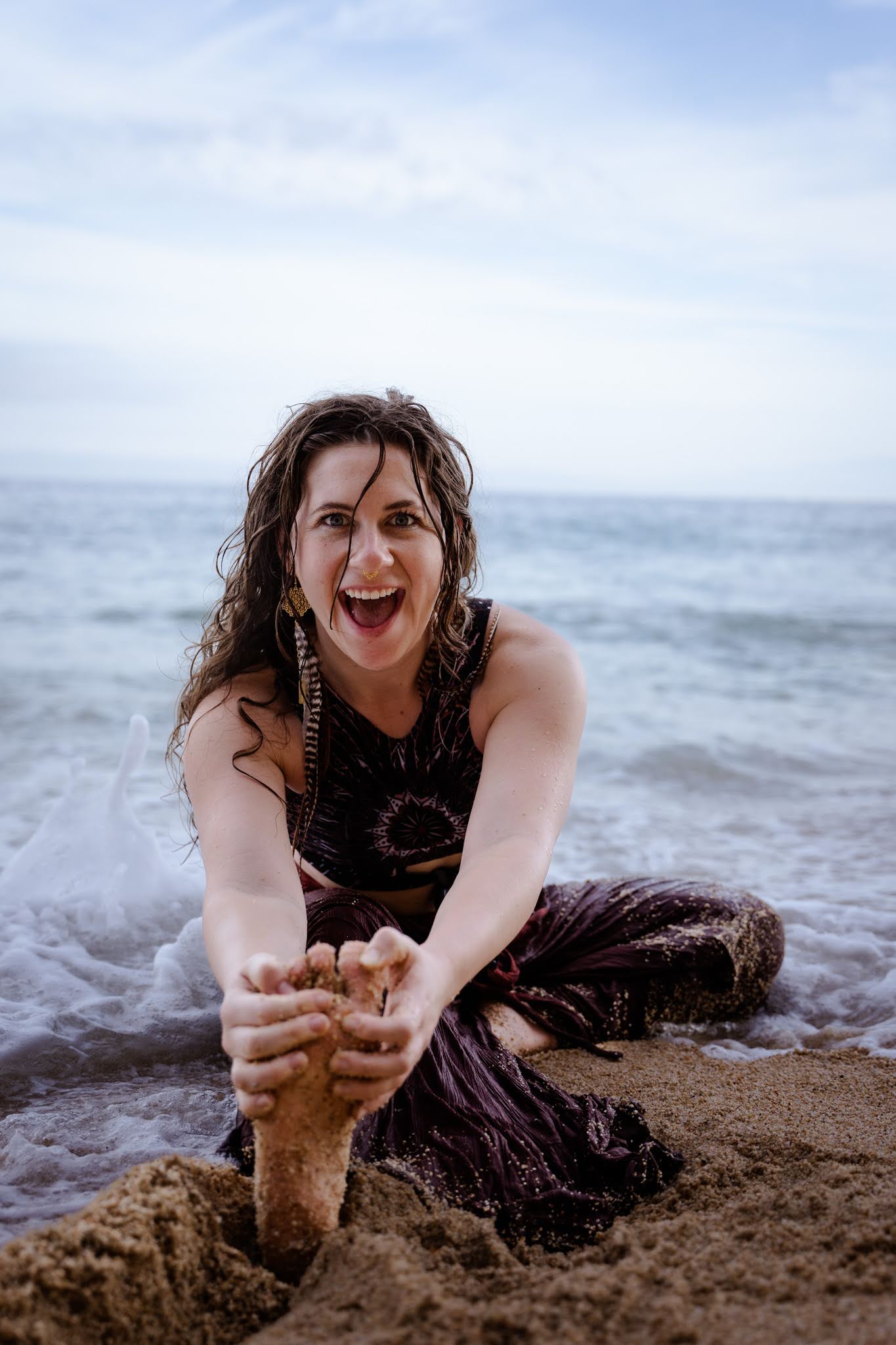 Hi, I'm Kaity
Thank you for your curiosity about the Embodiment Retreat.
I know you've landed on this webpage for a reason. There is a voice inside you longing for a soulful sanctuary to support you in thriving beyond recovery, into full reclamation of Soul Power.
I firmly believe that you are your own healer. The Embodiment is an offering of tools, support, guidance, and space for alchemizing blockages into your greatest gifts and super powers. 
If you feel blocked in loving yourself deeply, feel stuck around manifesting your dreams into reality, want to have better sex and relationships, want to feel more passionately alive, and want to stop feeling small and powerless in your life, THEN this is the space for you.
A beautifully orchestrated event!
A grounding, education and restoring practice filled with fire, energy, and breath.
So much in a short time all while rhythmically flowing from one hour into the next leaving each and every one of us with a profound peace dwelling within our heart.
Investment
You are worth investing in.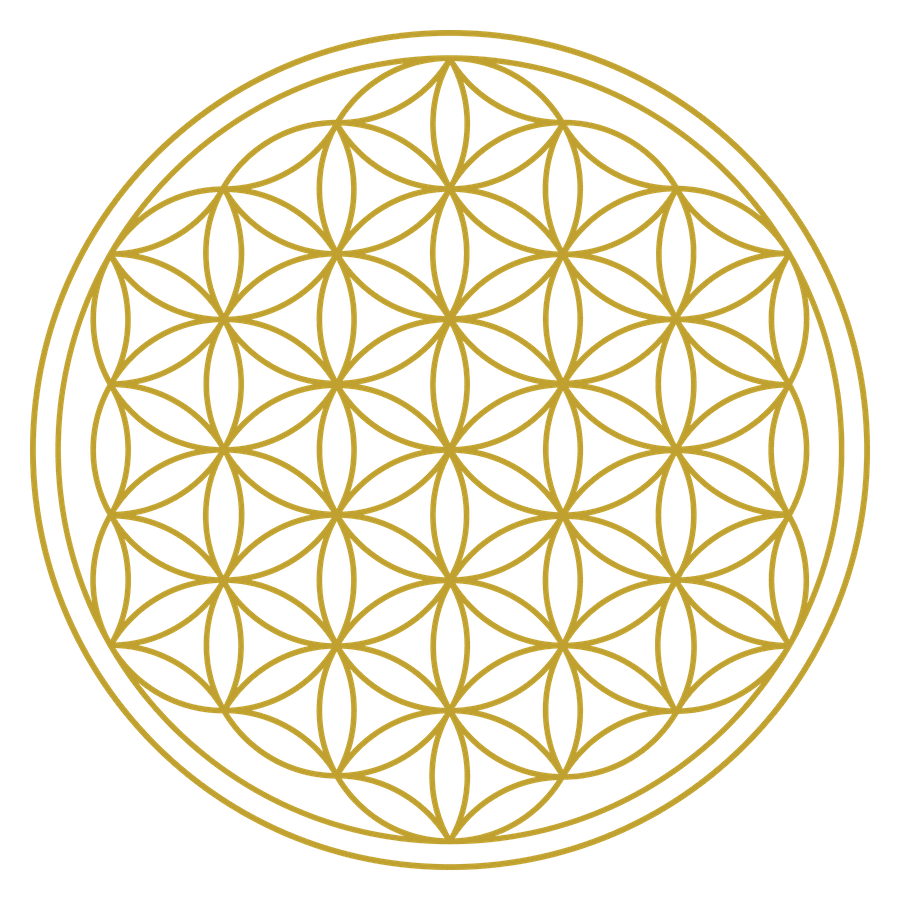 Starts at ~$2000
For Dorm-Style Accommodations
Or, send us a message to request a private room!
Follow the link below.
What airport do I fly into?
Puerto Vallarta, Mexico – PVR.
What does it mean that this retreat is "trauma-sensitive"?
A trauma-sensitive retreat means that your facilitators have extensive training in holding safe containers for individuals who have experienced trauma, from big to small. You do not have to have trauma to attend, but if you do have trauma you can rest assured that our team will take good care of you.
Note: we ask that any individuals with a PTSD or mental health diagnosis consult their mental health counsellor before committing to the retreat AND reach out to Kaity so our team can have a wider understanding of your background and needs on retreat. kaity@hertemplehealing.com
Will there be 1x1 support available during the retreat?
We have a team of several assistants (a.k.a. our "alchemical angels") during the retreat who are completing intensive training with Kaity. Should something come up during a session where you need additional support and time, these "angels" will be available for you.
There will be a limited amount of 1×1 sessions available to book with Kaity and her assistant should you wish for a deeper personal dive into your healing process.
Is there wifi?
Our remote location means that telecommunication is unreliable. This can be frustrating if you're trying to check your instagram feed every 5 minutes. We encourage you to disconnect and embrace wifi as a rare bonus, not a necessity. Or, put your phone away for the whole week and really ENJOY your time to unplug.
How do I get from the airport to the retreat center?
Xinalani Retreat is only accessible by boat. With advanced notice, we can arrange transportation to make your journey more comfortable. Please fly into Puerto Vallarta before 4:00 pm and fly out after 11:00 am to avoid traveling by boat at night (not recommended)
Do I have to attend all of the events on the schedule?
This is YOUR retreat, so we invite you to make it your own! While all of our events are SUPER awesome and we definitely encourage you to join, we also understand the desire or need for some "me" time by the beach or at the spa. We also understand that some excursions must be scheduled during our scheduled events.
Long story short, you get to choose what you want to do with your time while on retreat!
How many people will be in the group?
We have a maximum of around 20 participants to ensure quality care, deep connections, and individualized support.
Is this retreat for women only?
This retreat is designed especially for women and non-binary persons with female anatomy.
If you have any questions on this, and whether you may be a good fit for the retreat, we encourage you to get in touch with Kaity: kaity@hertemplehealing.com
What is your cancellation policy?
All $500 deposits are non-refundable. Should you need to cancel 4 months before the retreat begins, you'll receive a full refund minus your deposit. From 90-120 days prior to the retreat, you'll receive a 50% refund. No refunds are provided within three months of the retreat start date, as spaces can be challenging to re-fill.
Curious if this is right for you?
Let's Connect!
If you'd like to meet Kaity and learn more about the retreat, please send an email to kaity@hertemplehealing.com to schedule a brief, complimentary phone call or zoom meeting.
This is a great way to find out if the immersion is the right fit for you and get all of your questions answered!