Somatic Yoga Therapy® Sessions
1×1 Healing Journeys to Help You Harmonize Your Nervous System, Release Traumatic Stress, and Embody Soul Power
Request a Free Consult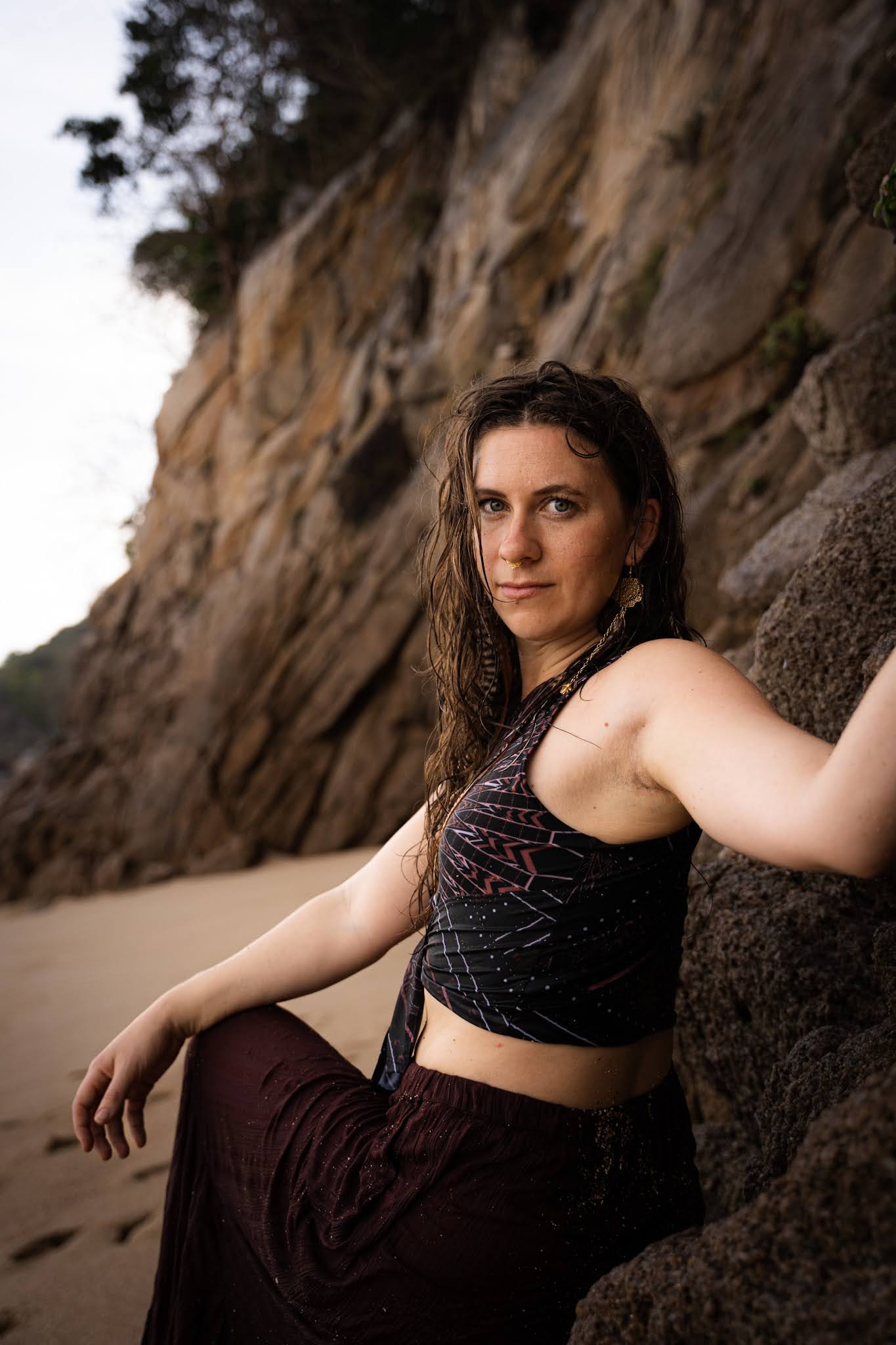 Hey, Seeker
I know you, and I see you. You are the one who feels so deeply and fully, at times it all feels like too much to bear. You love so wholeheartedly, but as a result, take on all the burdens of your loved ones, and carry them on your shoulders as if they were your own. You've been told, time and time again, that your emotions and needs are "too much", that you are too much You've been taught to numb your sensuality and pleasure, so you've stopped feeding your sacred erotic fire, allowing it to slowly burn out You crave to sing and dance, to make your life a living art, yet have been conditioned to stay silent, to stay small, to dim your light. How dare you be FULL of your Self? You're burnt out and exhausted from having to shape-shift to accommodate everyone else, never yourself Your jaw clenches and teeth grind at night as you hold in your sacred anger and existential frustration You feel so much that is begging to be expressed, yet you can't help but swallow all your feelings down into the tight, burning center of your throat Your belly feels gnarled and twisted, as you try to suppress the nagging belief "I am not enough"
Maybe the more you try to keep up with the pace of modern life and all-of-the "should's" of society the more stressed and anxious you feel as a result.
The call towards freedom is pulsing in your bloodstream, but stifled beneath the pressure to "fit in".
Your heart is asking to sing a different song, a new song.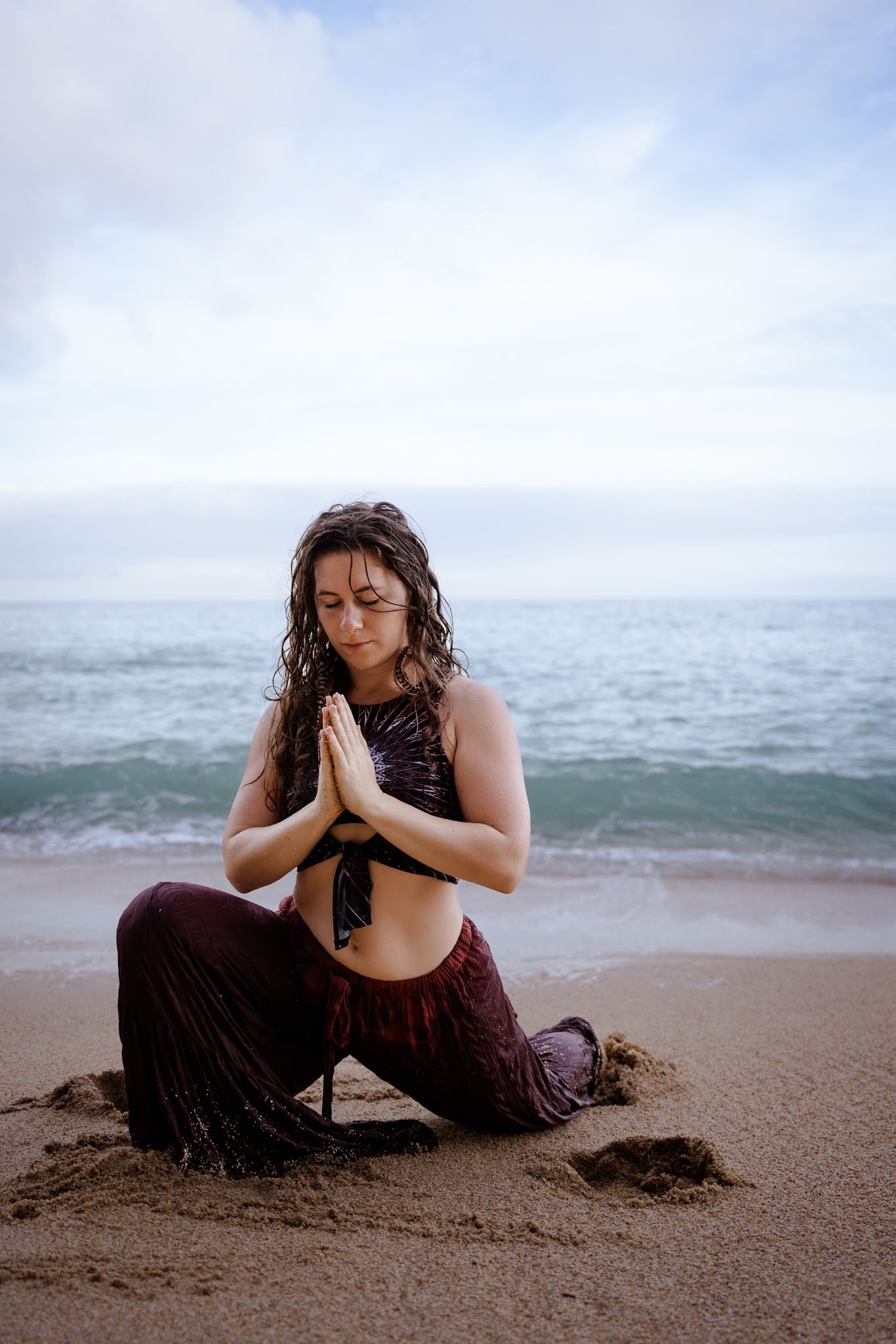 Somatic Yoga Therapy® is for you, if you're called to…
Alchemize your sensitivity from a curse into a SUPERPOWER
INTEGRATE undigested traumas that are keeping you small, silent, and stuck in the past
Tune out the noise and be guided by the sensual WISDOM of your body
CLEANSE your emotional waters into the vital, life-giving streams of Love
RELEASE chronic tension, stress, and pain
LIBERATE your voice! Express yourself!
Awaken your embodied INTUITION for deeper WISDOM, spiritual CONNECTEDNESS, and MAGIC!
Learn how to TRUST yourself and your intuition
RECLAIM your sexual innocence, orgasmic potential, and sensual PLEASURE
Learn how access states of deep REST & RECEPTIVITY to amplify your Divine Feminine Magnetism
I've done decades of therapy and many types of healing modalities. The work I did with Kaity was truly transformative in a way I haven't experienced before. I loved the creativity, non-conceptual/body-centered nature of the work, and her gifts as a healer and guide.
My main intention was to gain insight and healing around ancestral trauma, and explore how that might relate to my level of openness and connectivity in my relationship.
Before our sessions, I felt a subtle dullness that permeated everything. I felt dampened, muffled, and guarded. After working together for just 3 sessions, I feel less dull and have much more energy! I realized that my access to my own power is related to my ability to connect. I would 100% recommend working with Kaity!
It all begins with your Sacred Body.
Your body's wisdom is the cauldron where the process of Somatic Yoga Therapy® takes place. Your sensations, emotions, and intuition are your Sacred Guides.
This is a journey into the Feminine Path where you'll be guided "down and in" to build deeper intimacy and trust with yourself, creating an inner radiance even more luminous than the full moon.
You'll be guided to release all that no longer serves your highest good – all the blockages, patterns, and residues trapped in your Nervous System that keep you at arm's length from your deepest desires for your health, love life, relationships, and career.
Kaity and her 1:1 healing sessions have been so transformative, allowing me to reach breakthroughs I didn't know were possible. Though our sessions are virtual, I always experience spiritual connectedness and amazing engagement. From day one, Kaity has shown so much wisdom in the process of somatic yoga therapy and why it is so impactful in sexual trauma recovery. Our sessions are a time where all my feelings, physical and mental, are safely explored with such nurture and care. Kaity is so perceptive at knowing when enough emotional work has been done, so that I never leave feeling drained. Everyday I get to use the resources and insights from our sessions to get closer to my desire for sensuality and confidence. Kaity's work is truly powerful and a blessing to women that have experienced sexual trauma and are ready to liberate themselves from it.
Reconnecting with the primal wisdom of your body.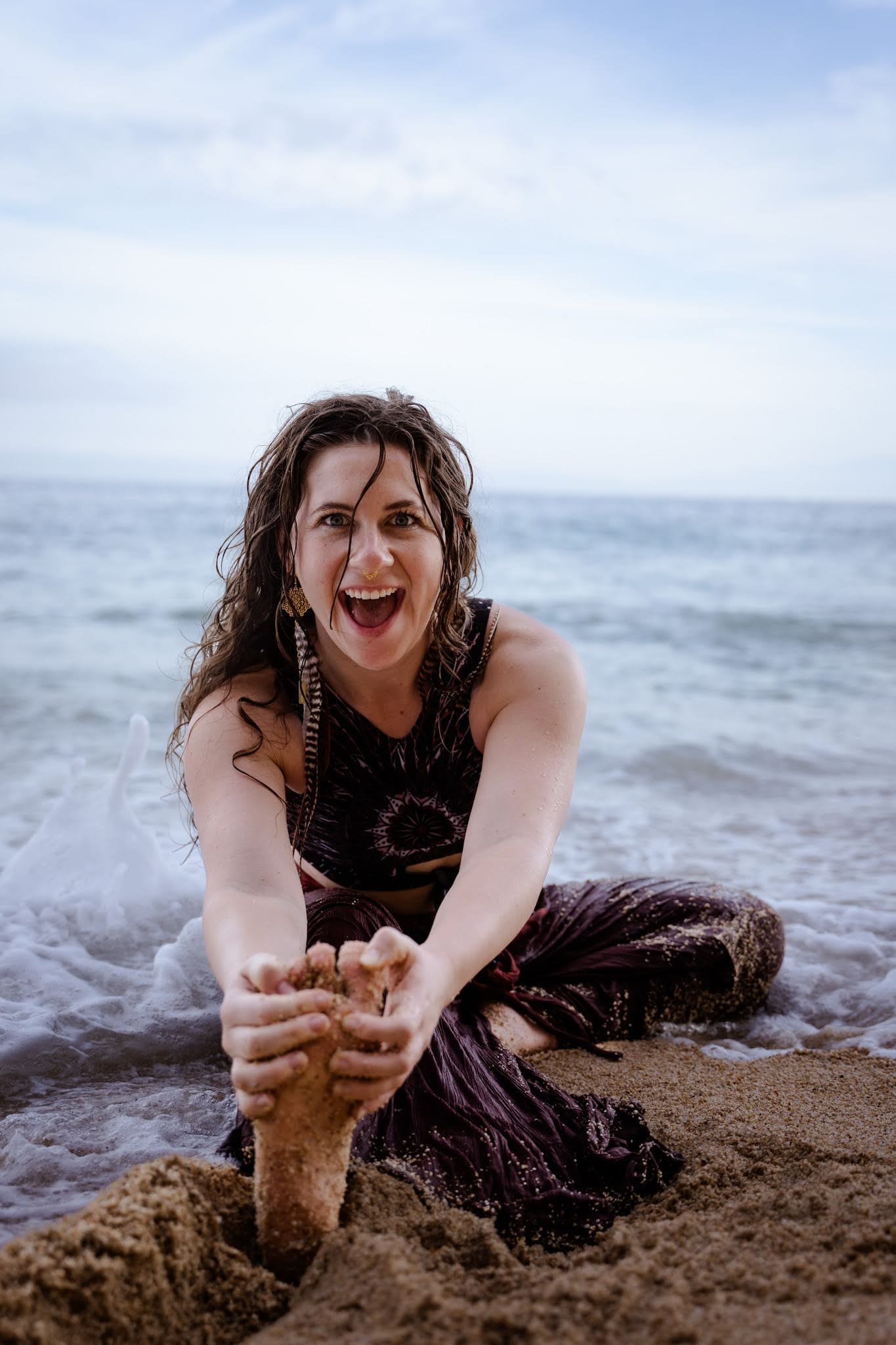 Hi, I'm Kaity
I'm here to support you in releasing the residue that keeps you at arms reach from your deepest desires and Soul's fullest embodiment.

I believe our paths have crossed for a reason. Whether we move forward with 1×1 work together or you simply receive some inspiration from this webpage – I'm grateful for the connection.
As a healer by nature and survivor of sexual abuse, I understand the shadow realm of trauma through my own hands on experience. I've also held space for hundreds of individuals to heal and recover in my work as a Somatic Yoga Therapist.
I firmly believe that you are your own healer. Our healing sessions will help guide you through your Heroine's journey from feeling disconnected and triggered, to feeling expansive, joyful, and rooted.
Our work will provide you tools, support, and space for alchemizing any dark residue within into pure gold. 
If you feel blocked in loving yourself deeply, feel stuck around manifesting your dreams into reality, want to have better sex and relationships, want to feel more passionately alive, and want to stop feeling small and powerless in your life, THEN this is the work for you.
Ready for the magic? Let's schedule a consult and chat!
My clients walk away from our sessions together and say: "WOW! I had no idea my body could do that. That was MAGICAL, empowering, and absolutely life-changing!"
Are you ready to release what has kept you feeling small, stuck, and afraid?
Time to let go of:
Feeling lost, uninspired, and numb
Disconnection from your body, heart, womb, and life
Chronic dissatisfaction with your life, health, and relationships
Worrying about the future
Anxiety, depression, & mood swings
Distrust toward yourself and your intuition
Chronic tension and traumatic stress
Feeling "broken," "tainted," "dirty," or like your body is not your own
Insomnia & racing thoughts
Disatisfying relationships and loneliness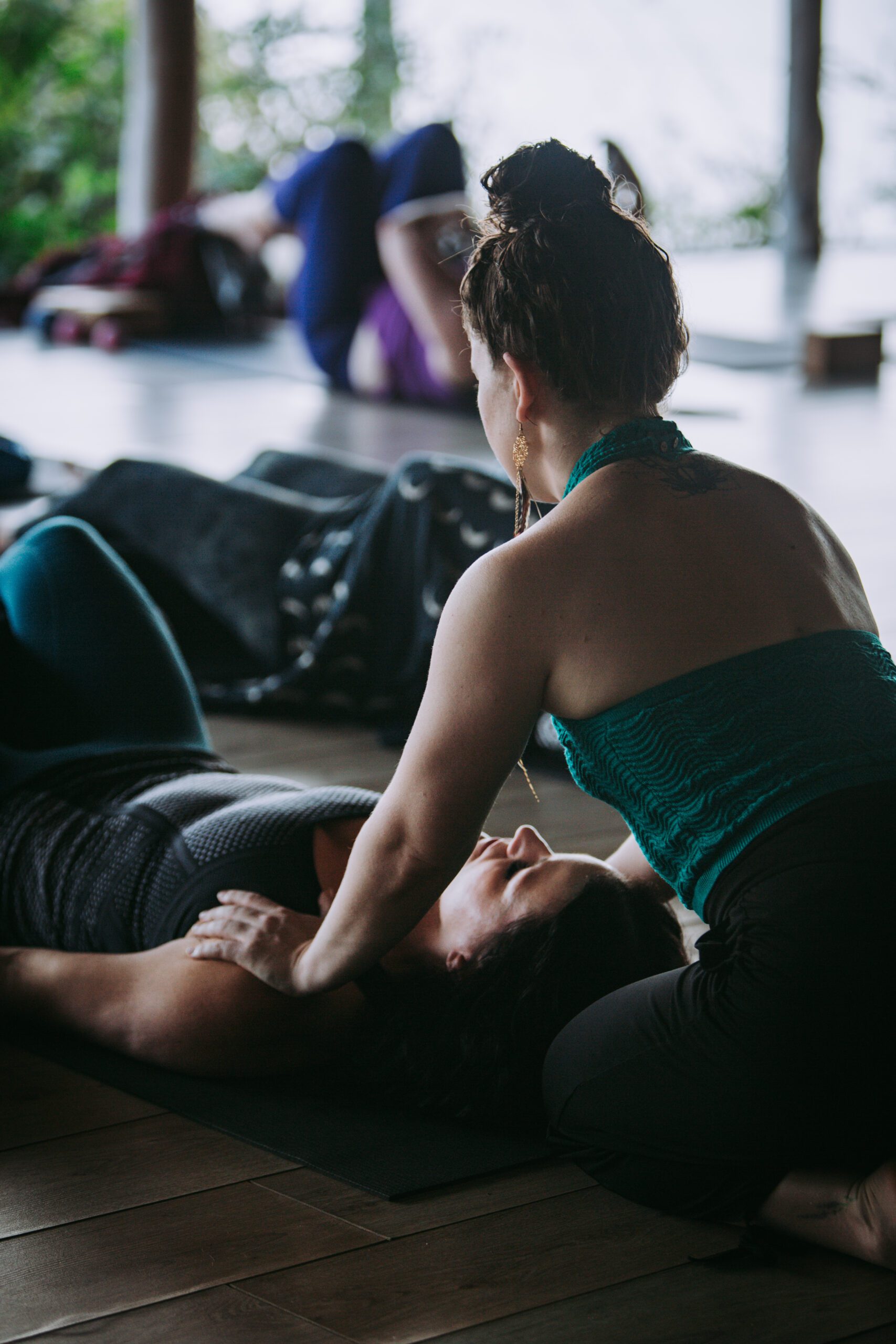 Kaity is a wise, deep, loving soul. Compassion is the centerpiece of her work. I have seen many different therapists and practitioners and I can honestly say that Kaity is one of the best at creating safety and a beautiful container for trauma release/alchemy work. My body responded very well to her yoga therapy sessions and I feel like I was able to access my body in a new and deeper way afterwards. After our sessions, I felt more like my true self and I felt very free to express!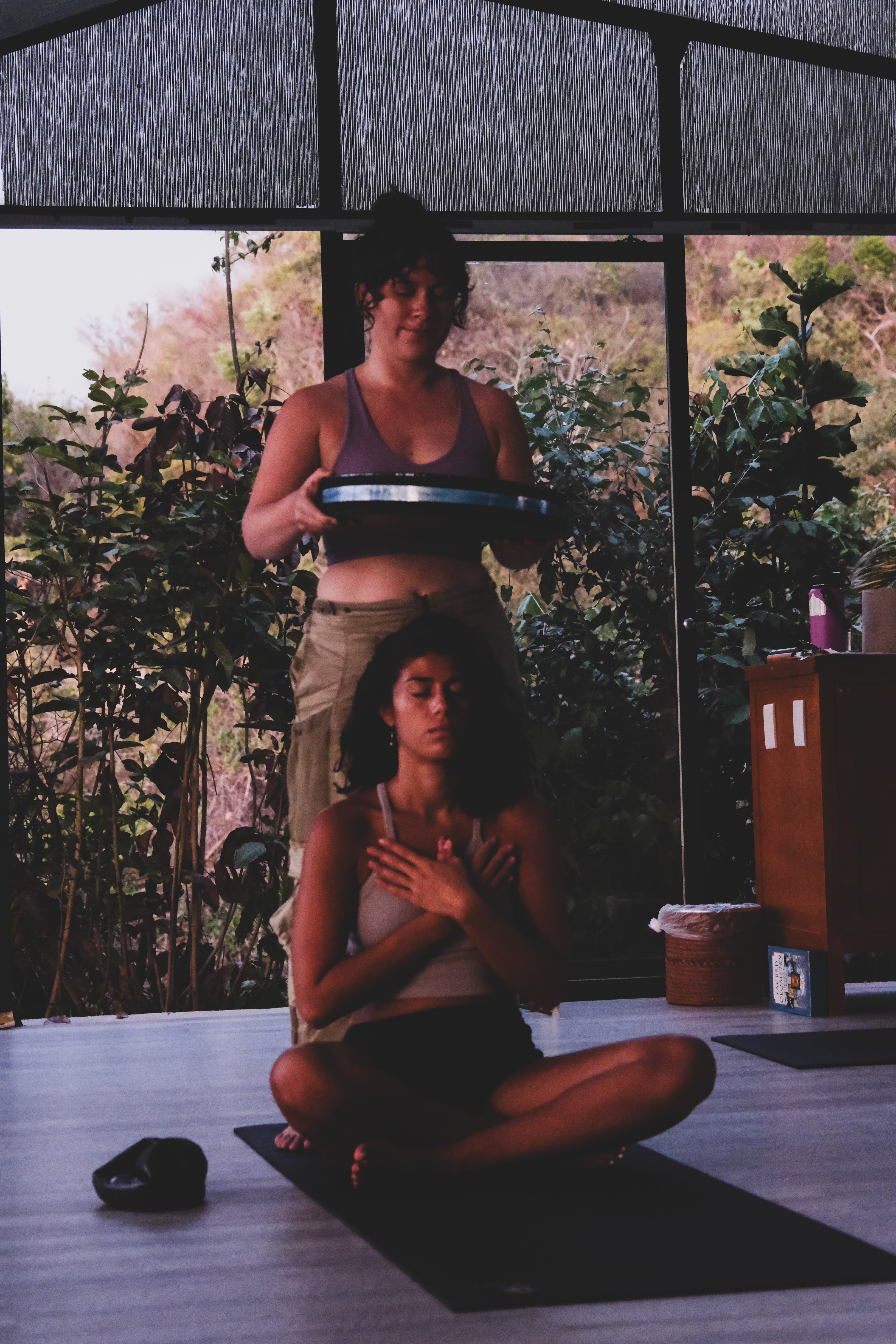 What is Somatic Yoga Therapy?!
The primary goal of Somatic Yoga Therapy® is to restore your connection to the safety and intuition that resides within your body, through gentle movement, awareness, and mindfulness practices that support rewiring the neural networks that keep you in a traumatized state. Once a foundation of inner safety and intuition are established, we can move forward into the realm of trauma integration and "Soul Retrieval."
Somatic Yoga Therapy® is an individualized healing process that encourages you to drop into a deep connection to the intuitive wisdom within your own body.
From this wisdom connection, organic impulses for healing naturally arise. These impulses are supported by a myriad of tools and resources from the yoga tradition (such as movement, sound healing, energy work, or breathwork) that encourage a full discharge of energy.
As this energetic release begins, more Soul Power (a.k.a. Self-energy, "Youness", shakti, or aliveness) is able to take root in the body. This act of "Soul Retrieval" supports the deepest, most sustained healing possible, and supports you in embodying your fullest self-expression in life, love, health, and beyond.
There are 4 foundational pillars in the
Somatic Yoga Therapy® process: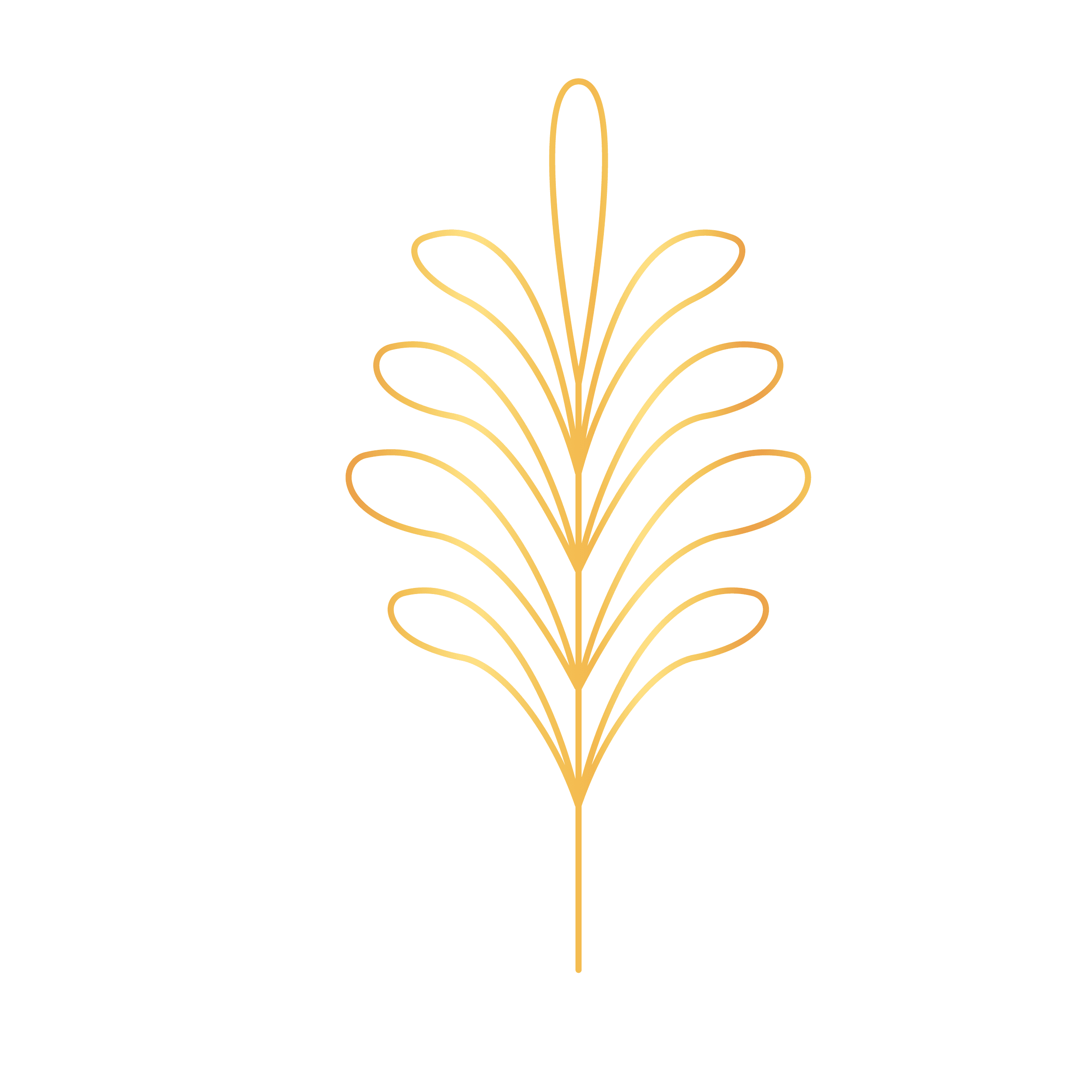 Rescue
Gently guide your body back to a sense of safety and presence. Learn how to cultivate groundedness, security, compassion, and be at ease in your own skin.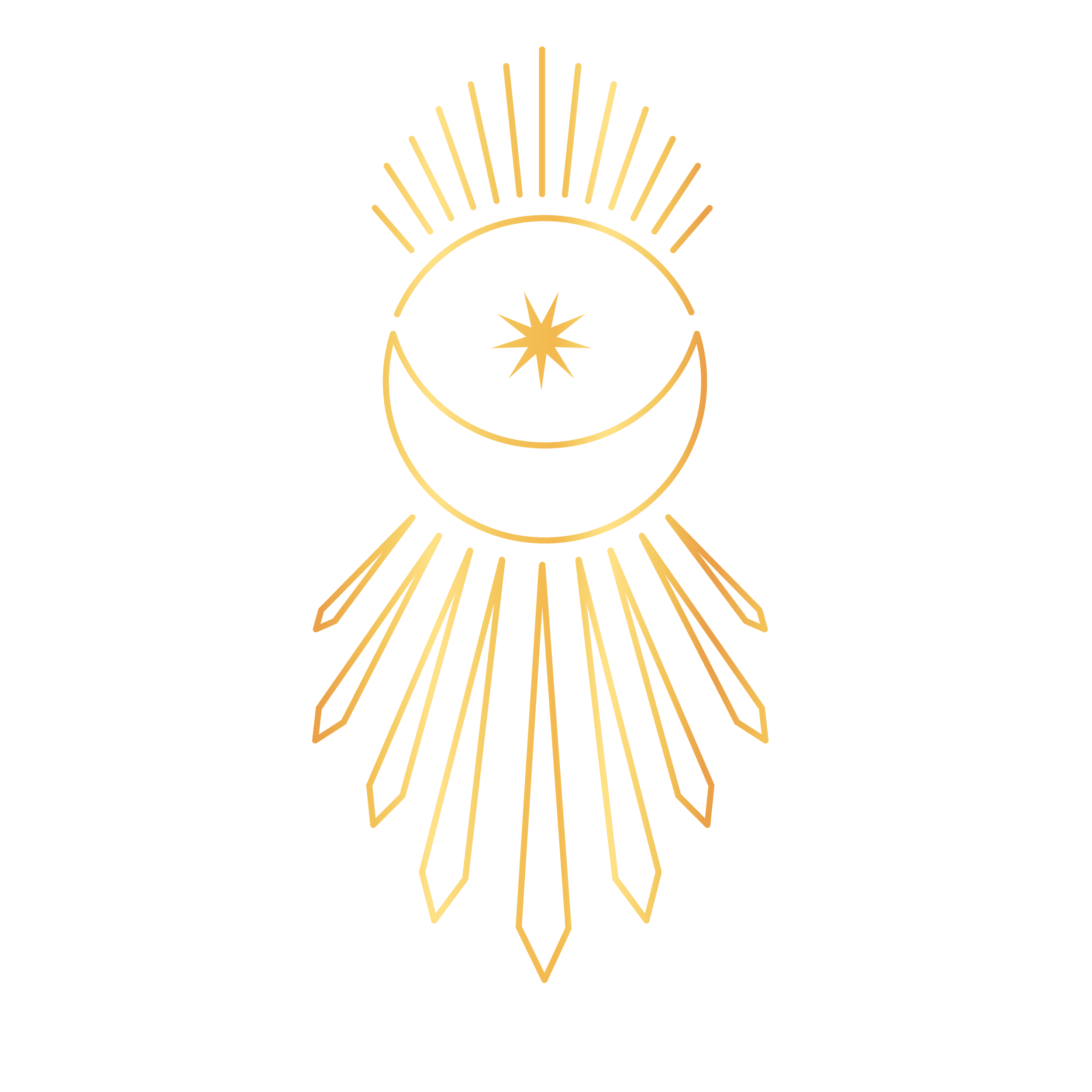 Replenish
Nourish your mind, body and Soul by learning to be sweet, slow, and soft with yourself. You've gone through a LOT. Now is the time to rest and replenish so you can have more inner and outer space to heal.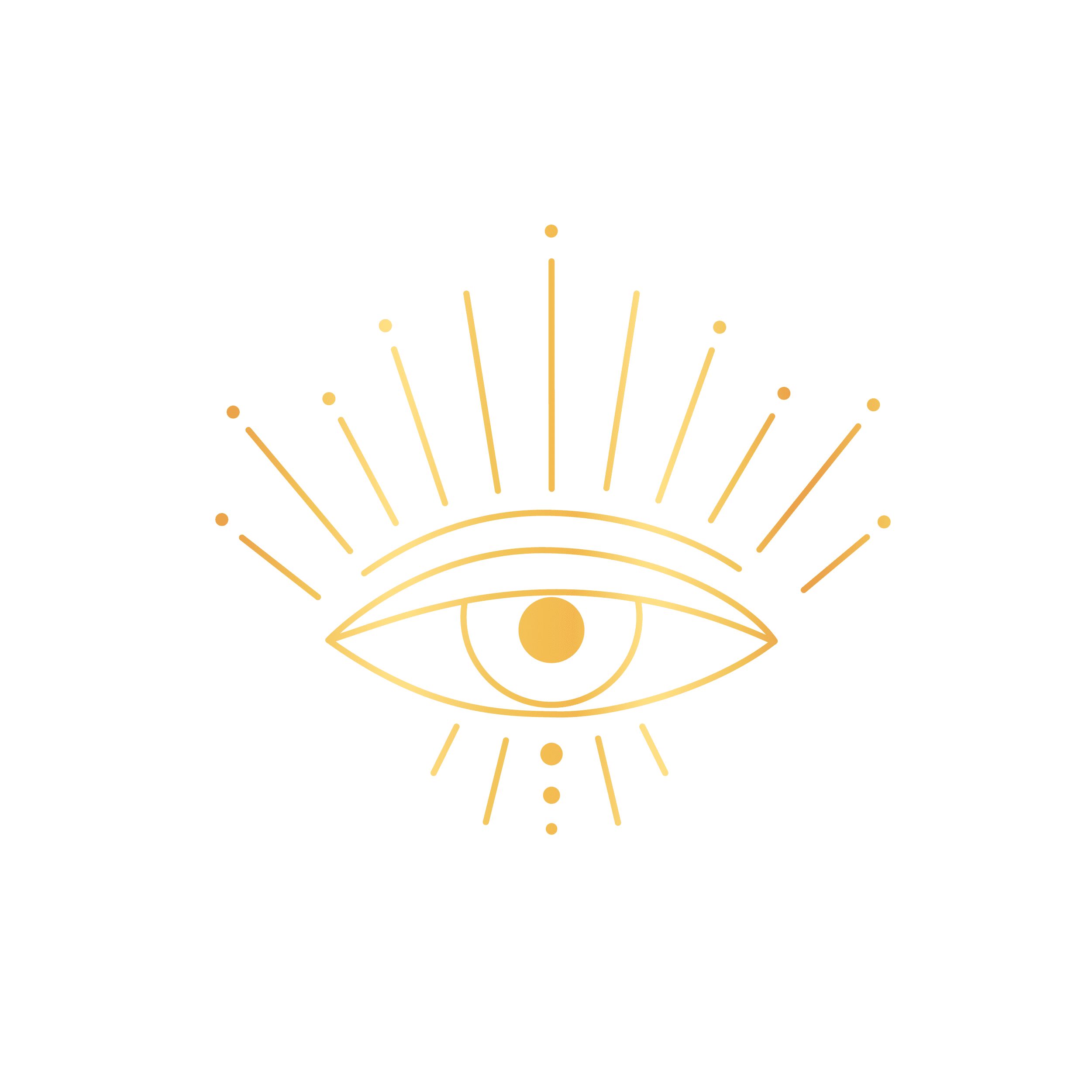 Release
Integrate the traumatic imprint so you can fully embody the shiny, bright human you were born to be. Let go and release the past, one breath and sensation at a time.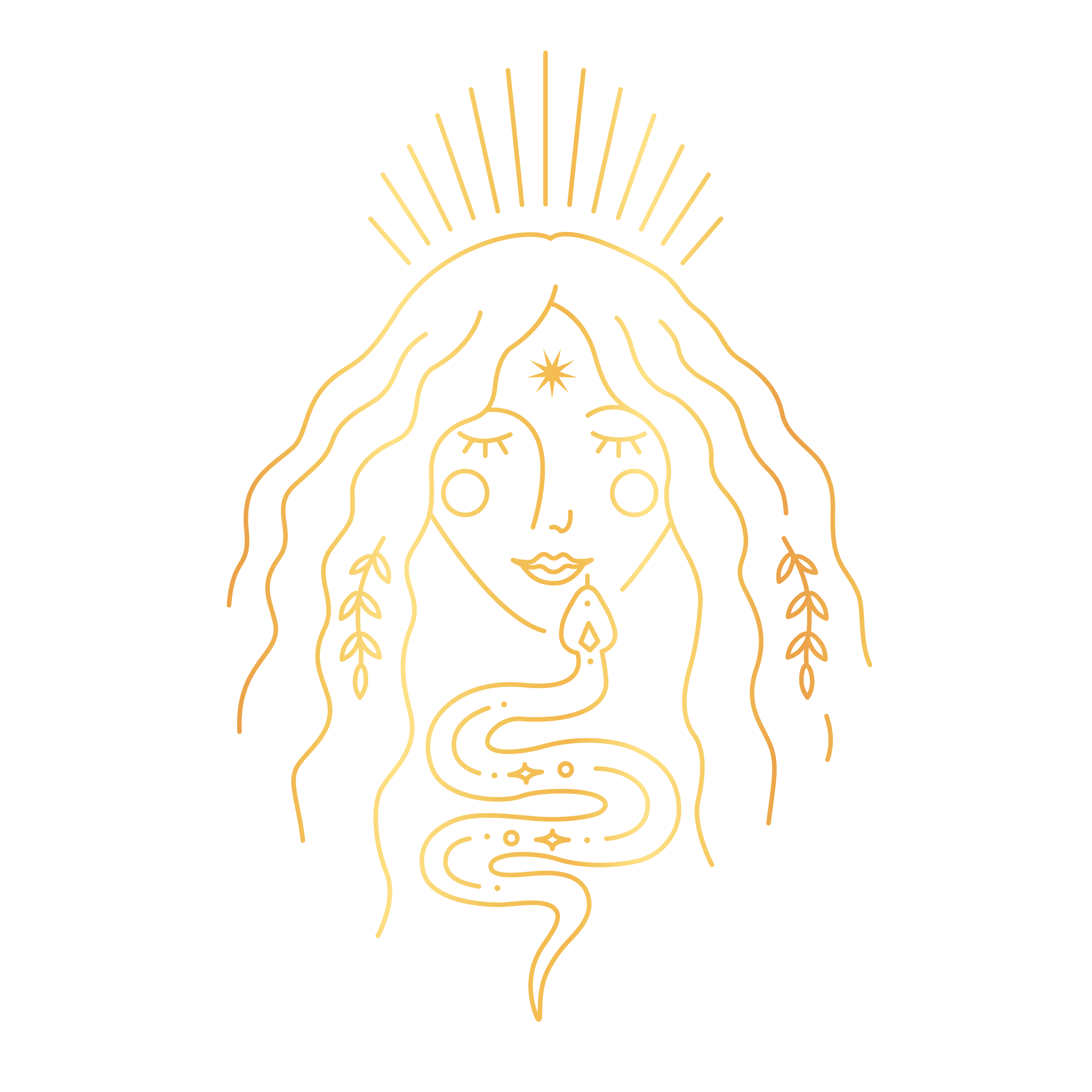 Reclaim
Retrieve what has been lost, such as your sexuality, your power and purpose, your joy and will to live a deliciously embodied life. These "lost" gifts are deeply connected to your our Soul Essence and its ability to come home to your body for you to feel more and more YOU.
Rescue, Replenish, Release, Reclaim
My life is stronger and more centered for having worked with Kaity. Kaity helped me release trauma dating back to my earliest years and reinforced throughout my childhood. Her work helped me release the burden of emotional blockages from my mind-body system and reshape parts of my body that were holding and weighed down by trauma. And the results of my working with Kaity began to show early in our time together. My sessions with Kaity continue to lead to further breakthroughs in my life: I have released old patterns of thinking and language that no longer serves. I feel more love because I am able to fully love myself. I am taller, stronger, wiser, more aligned, lighter in spirit, and in touch with who I am.
Pricing & Packages
for 1×1 Somatic Yoga Therapy® Sessions
I offer 45 minute mini "Tune-Up" sessions and 90 minute "Deep Dive" sessions, depending on your needs and goals.
I highly encourage new clients to begin with a package, as this work exponentially builds over time! Healing takes time.
But if there is one investment you will not regret, it's an investment in your physical, mental, & spiritual health.
Your healing is worth committing to. You are worth committing to.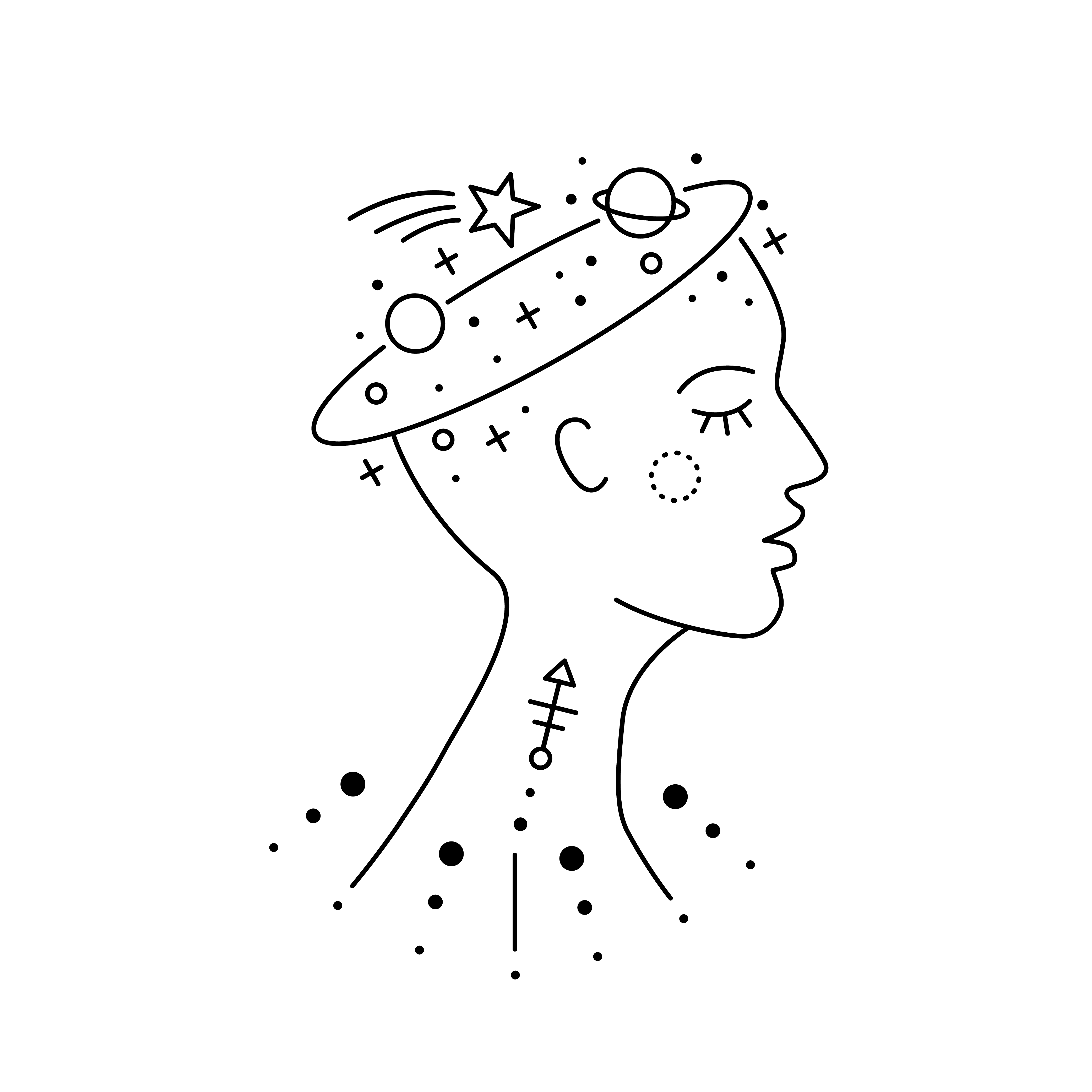 45 Minutes in Length
+ Package of 6 Sessions: $780
+ Package of 12 Sessions: $1550

($10

discount)
+ or $130 per session
SYT® Tune-Up sessions are great for individuals who are low on time or bandwidth. If you are new in your healing journey and want to focus on resourcing, stabilizing, and relaxing, Tune Up sessions are a great place to begin.
During these sessions, you can also request to receive energy healing, ritual, or divination from Kaity.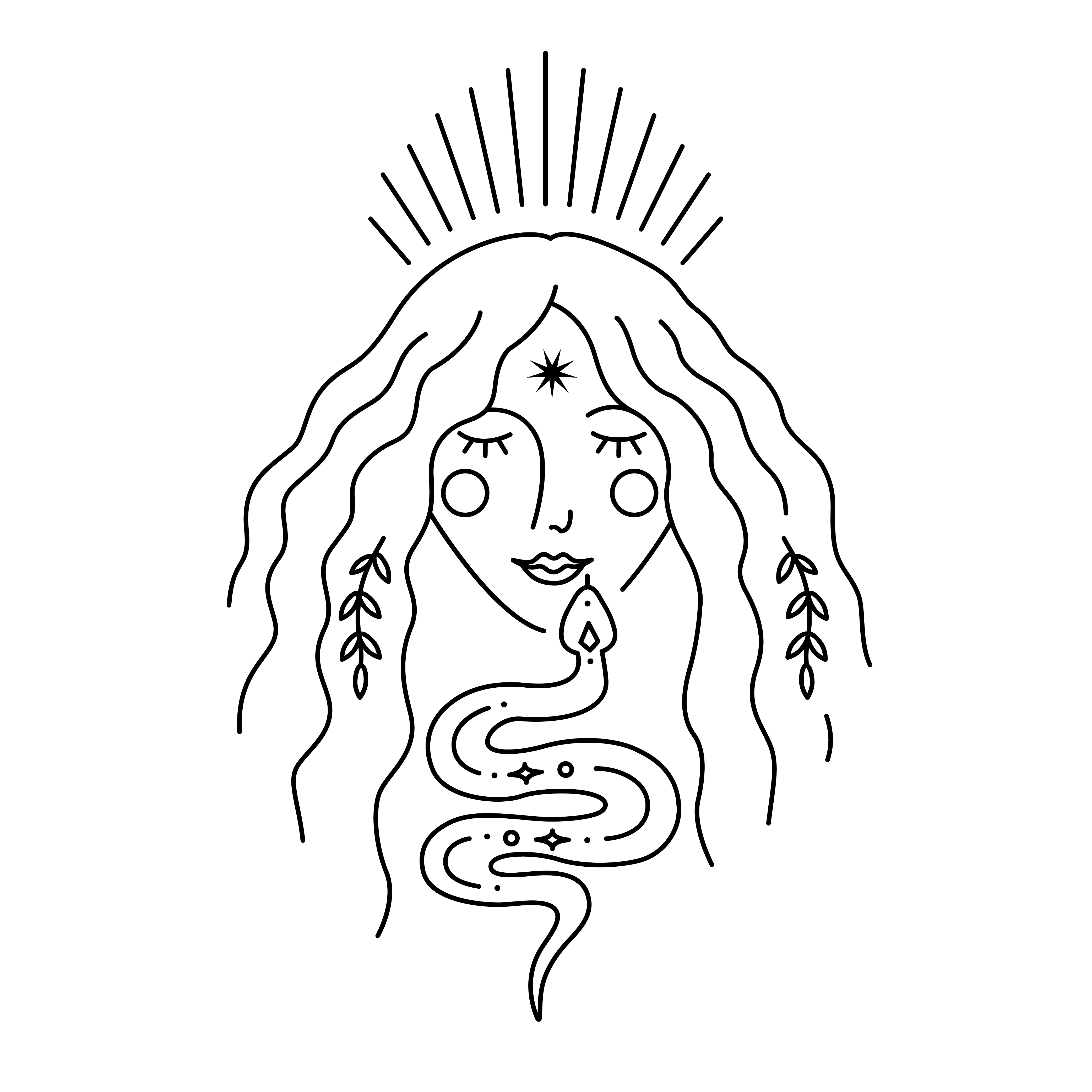 90 Minutes in Length
+ Package of 6 Sessions: $1500
+ Package of 12 Sessions: $2950 ($50 discount)
or $250 per session
SYT® Deep-Dive sessions are great for individuals who are a little further along in their healing journey. If you are ready to alchemize what no longer serves you, look at your shadow, and root into your body then book a Deep Dive.
During these sessions, you can also request to receive energy healing, ritual or divination from Kaity.
By doing this work I was able to increase the quality of my sleep, build healthy habits, express my emotions, increase my capacity to love and accept love, and learn about who I truly am. I feel an overwhelming amount of gratitude and love towards my body and all that it allows me to do. My heart feels less contracted and more expansive. I have a higher capacity to receive love and express love to myself and others. I no longer consume coffee and I'm able to function all day without caffeine (Even when working 50 hours a week, woohoo). I naturally have more energy and sleep better at night. I've never been able to express my emotions so having a safe and accepting environment to heal is amazing. 
What Can I Expect During a Session?
All the life experiences that were too much, too fast, too soon for you to integrate stay in the body until they are processed and metabolized.
As an intuitive, body based, trauma-informed healer, I honor the pace that your body wants to set for healing. Slow and easy is the way.
I allow your body to guide our work, because your wise, intelligent body has all it needs for healing within it. My job is to simply support you embodying and reclaiming your natural state of integration and health.
I welcome and work with ALL aspects of you. Mind. Body. Heart. Soul. The light, and the shadow. All of you is welcome.
This work is an intuitive and energetic process that looks unique for each and every one of my clients.
Your sessions (in person or on zoom) with me may include:
Somatic (felt sense) integration exercises

Energy work and gentle therapeutic touch

Ayurveda

Meditation and yoga nidra

Breath work

Sound healing

Visualization

Myofascial release and clinical somatics

Channeling and divination

Subtle yoga and movement explorations
Deep relaxation techniques
Is this like psychotherapy/talk-therapy?
Nope! Talking and story telling take up a very little amount of the Somatic Yoga Therapy® process.

Our work together enters more of a shamanic, felt sense and energy work realm. This includes connection with your sensations, gentle movements, myofascial release and massage, energy work, and breathwork or mindfulness practices. This is a completely different brain state than talk therapy that can lead to deeper, embodied integration.
Will we be doing yoga asana/postures?
Not in the way you've probably practiced yoga before. Therapeutic asana (yoga postures) are at times included in this practice, but our movement work is much more subtle and somatic in nature. It totally depends on where your body is at and what energetic needs I sense are present. The process is more similar to a guided meditation or yoga nidra than a private yoga class.
Is this in person or online?
Up to you! I offer in person sessions in Northern Colorado or online sessions via zoom.
Do you offer payment plans or sliding scale?
Yes, we do! Request a consultation for more information on our sliding scale and payment plans.
Ready to Get Started?
1) Request a Free Consult
2) Chat with Kaity to get all your questions answered
3) Schedule your sessions, and get started!
Book a Free Consult to Learn More
Meet Kaity, get your questions answered,
and feel into whether Somatic Yoga Therapy® is right for you!