You are a Force of Nature 
Mission & Vision
Her Temple was created to reconnect you to your unbreakable, sovereign Soul. The part of you that is untouchable, and always pure.
Her Temple provides you with a courageous, supportive space to move forward and slowly let go of the grip of the past… with more Soul Power than you've ever experienced before.
Welcome home, Goddess. This is YOUR SANCTUARY for healing, upleveling, and embodying the radiant, bright, and shiny being you were born to be.
Reclaim your Soul Power, your sacred sensuality, and your body as a living, breathing vehicle of Love.
About
Her Temple was created to support powerful and awakened womxn like yourself to alchemize residual nervous system blockages into Soul Power, so that you can:
• share your intuitive magic with the world,
• own your sensual power,
• liberate your Divine Feminine body and voice from the ancient bondages holding you back
• and create a legacy of sovereignty for all future generation
HER is a pronoun we use intentionally to call in healing powers from many archetypes/faces of the Goddess – from the maiden, to the wild woman, to the mother, queen and crone.  We also gladly welcome nonbinary persons who connect with alternative pronouns into our temple space.
The TEMPLE is your body, your heart, your mind, and our precious community of womxn. This is the sacred, intentional space you'll step into as we journey together. It is the space where the Divine and the Human within each of us meet, co-regulate, and heal. And, the temple is your WOMBSPACE – which is a divine portal to your pleasure, creativity, and fullest self expression.
This is your sacred space to:

EMBODY More Power, Pleasure, and Purpose than you though possible
Learn to trust the wisdom circulating through your body and the radiance pumping through your veins. Allow pleasure and ease to be your gateway to full transformation. Become a living, breathing expression of your Dharma – your life's purpose.

RECLAIM your Soul Power, your Sacred Sensuality, and your Body as a living, breathing vehicle of Love.
Trauma, big or small, separates us from our Soul Power, our sensuality, and our sense of safety in the body. This training guides you in reclaiming what is yours to feel more whole and complete than you ever have.

RESTORE Balance in Your Nervous System (and WHOLE being)
Reprogram your nervous system to remember how SAFE and LOVED you are. Move from feeling stuck as the victim to embodying your spiritual warrior-ship, resilience, and post traumatic GROWTH. Release shame, self blame, and guilt.
What we offer:
1×1 Healing Sessions

Her Temple Network (online community) with workshops, courses, and healing resources

Immersive Retreats

Yoga Teacher Training

Somatic Yoga Therapy

®

Training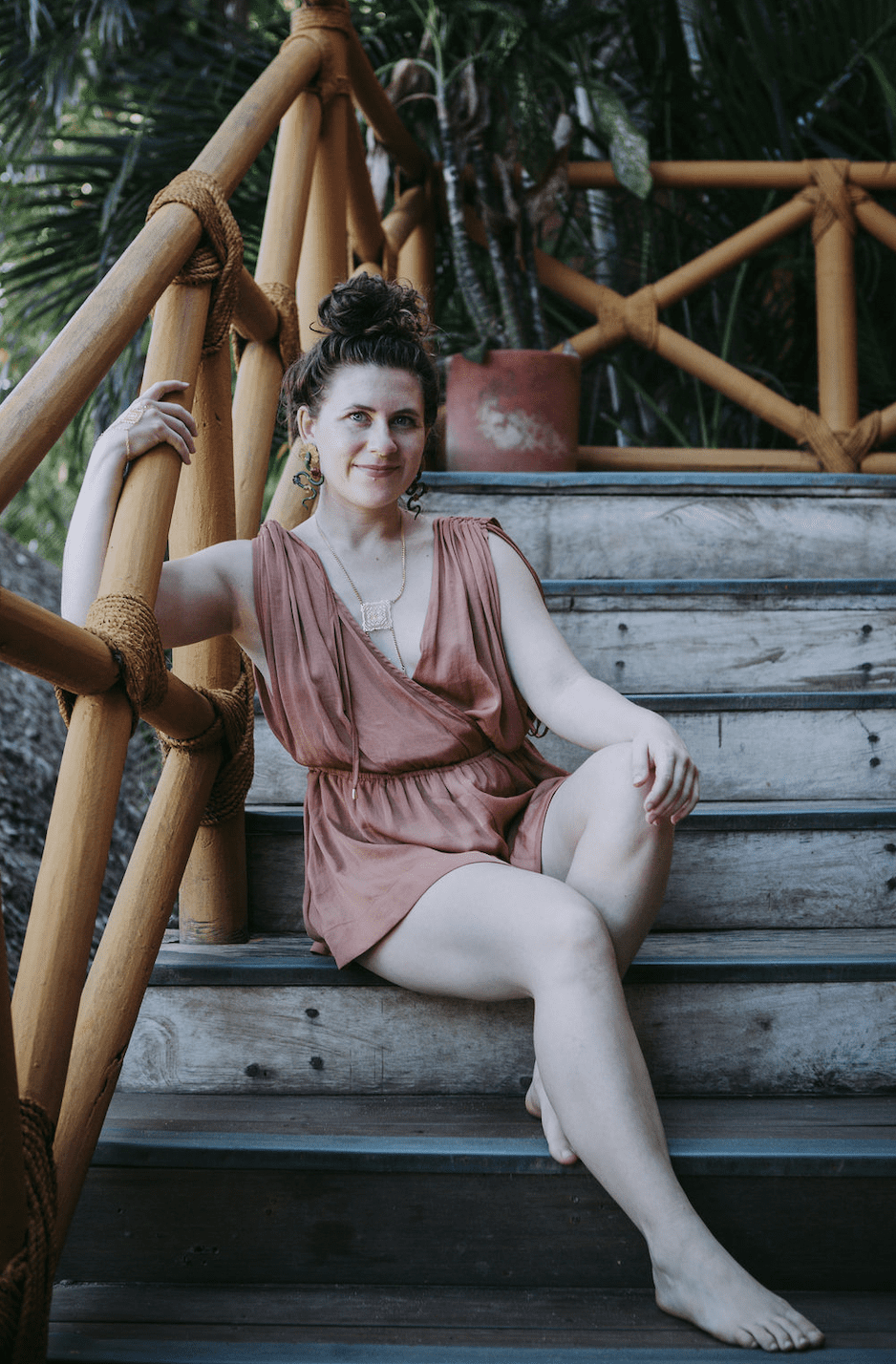 Hi, I'm Kaity
Thank you for your curiosity about Her Temple.
I know you've landed on this webpage for a reason. There is a voice inside you longing for a safe and soulful sanctuary to support you in thriving beyond recovery, into full reclamation of your Soul Power.
I know the fortitude it takes to seek support, and I celebrate your courage in showing up.
As a survivor of sexual trauma, I understand the shadow realm of trauma through my own hands on experience. I've also held space for countless individuals to heal and recover in my work as a somatic yoga therapist.
As a Somatic Yoga Therapist, I focus on helping my clients connect with their innate, somatic wisdom in the body. This wisdom is present in "every" body, and helps up to organically move stages of healing.
I firmly believe that you are your own healer. Her Temple is here to offer you tools, support, guidance, and space for alchemizing trauma into your greatest gifts and super powers. 
I am known for my soulful, gentle, earthy, open hearted presence as a healer, teacher, and guide.
If you feel blocked in loving yourself deeply, feel stuck around manifesting your dreams into reality, want to have better sex and relationships, want to feel more passionately alive, and want to stop feeling small and powerless in your life, THEN this is the space for you.