Where Nourishment & Ease Guide the Way
on December 2nd, 2023 from 12:30 – 6:30 p.m.
at Resilient Soul Yoga in Loveland, CO
Beloved, it's time refill your cup.
If you've been stuck "on" for too long, burnt out, stressed, and feel your body BEGGING to be restored… this is the immersion for you.
Through movement, breath, sound, energy, and somatic processing we guide the body back into a state of receptivity to cultivate a foundation of SAFETY and EASE from within.
Give yourself the sacred space to rest and renew so you can come back home to yourself.
You are enough,
and are worthy of the sweetest rest.
You are enough,
and are worthy of the sweetest rest.
 This being Human can be HARD, especially in our current times.
This retreat is an opportunity to guide your body back to a sense of safety, where you'll learn how to cultivate a larger sense of grounded security and feel more at ease in your own skin.
This is the time to slow down, take it easy, and replenish so you can have more bandwidth to heal.
During this retreat, you'll deeply nourish yourself by exploring practices that are sweet, slow, and soft.
This is a multidimensional experience for nourishing all the senses. You'll walk away with a filled cup overflowing with the waters of life that will give back to all the projects and people in your life.
A Half-Day Retreat to Replenish Your Body & Restore Your Senses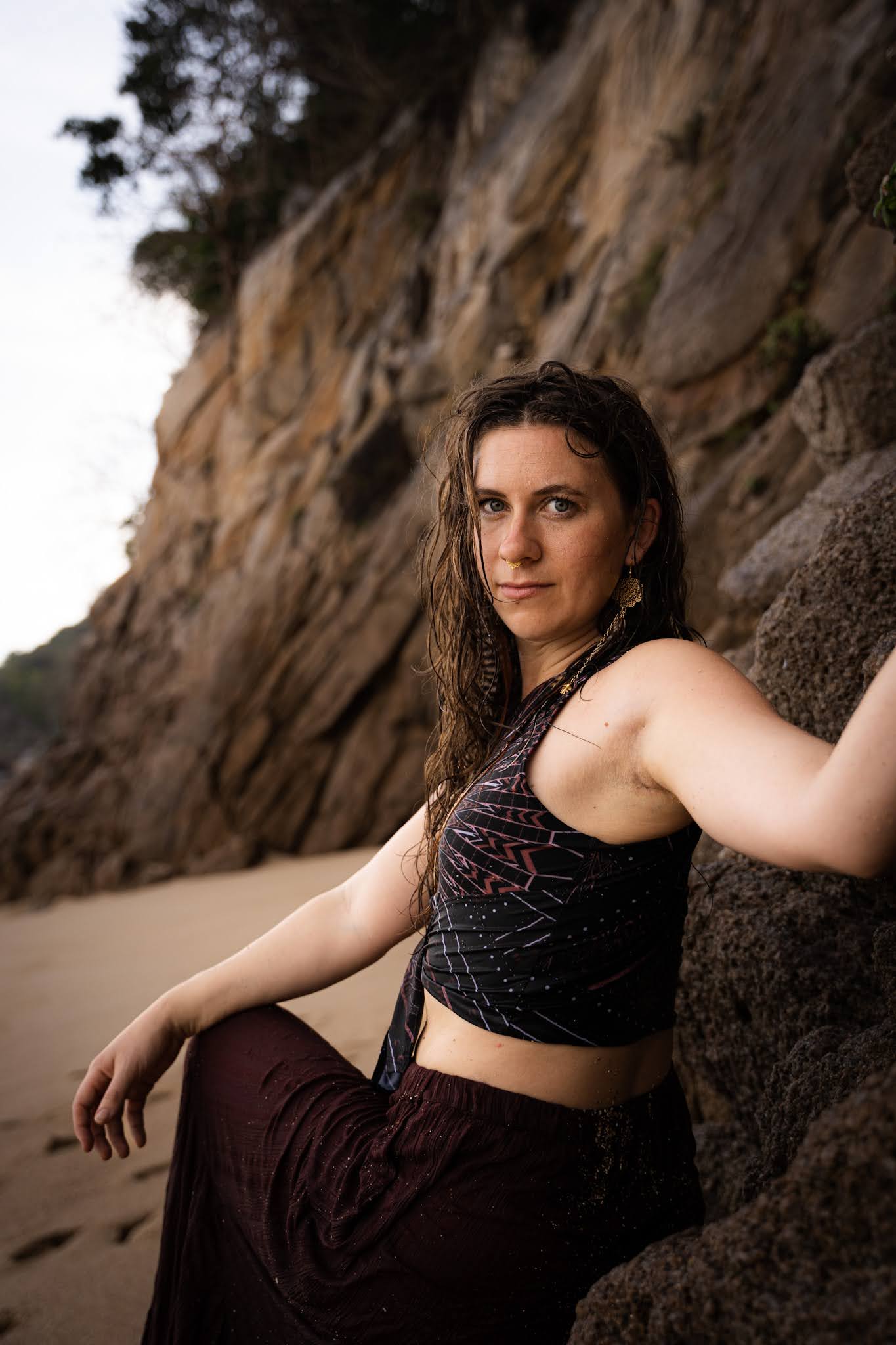 This retreat is for you, if you're called to…
 ✨Rest and restore
✨Replenish and recover from hyper-arousal, fatigue, and exhaustion
✨Slow down and turn inward
✨Nourish your senses
✨Turn on your receptivity channels
✨Embody more of your Yin energy
✨Find your Worthiness in BEING (rather than DOING)
You can expect…
Restorative Somatic Yoga
Nervous System Meditations
Guided Breathwork
Sound Healing
Nervous System Rewiring
And MORE
My intention was rest (in addition to spending precious time with my daughter) and I feel rest in my body, mind and spirit. I feel refreshed and encouraged.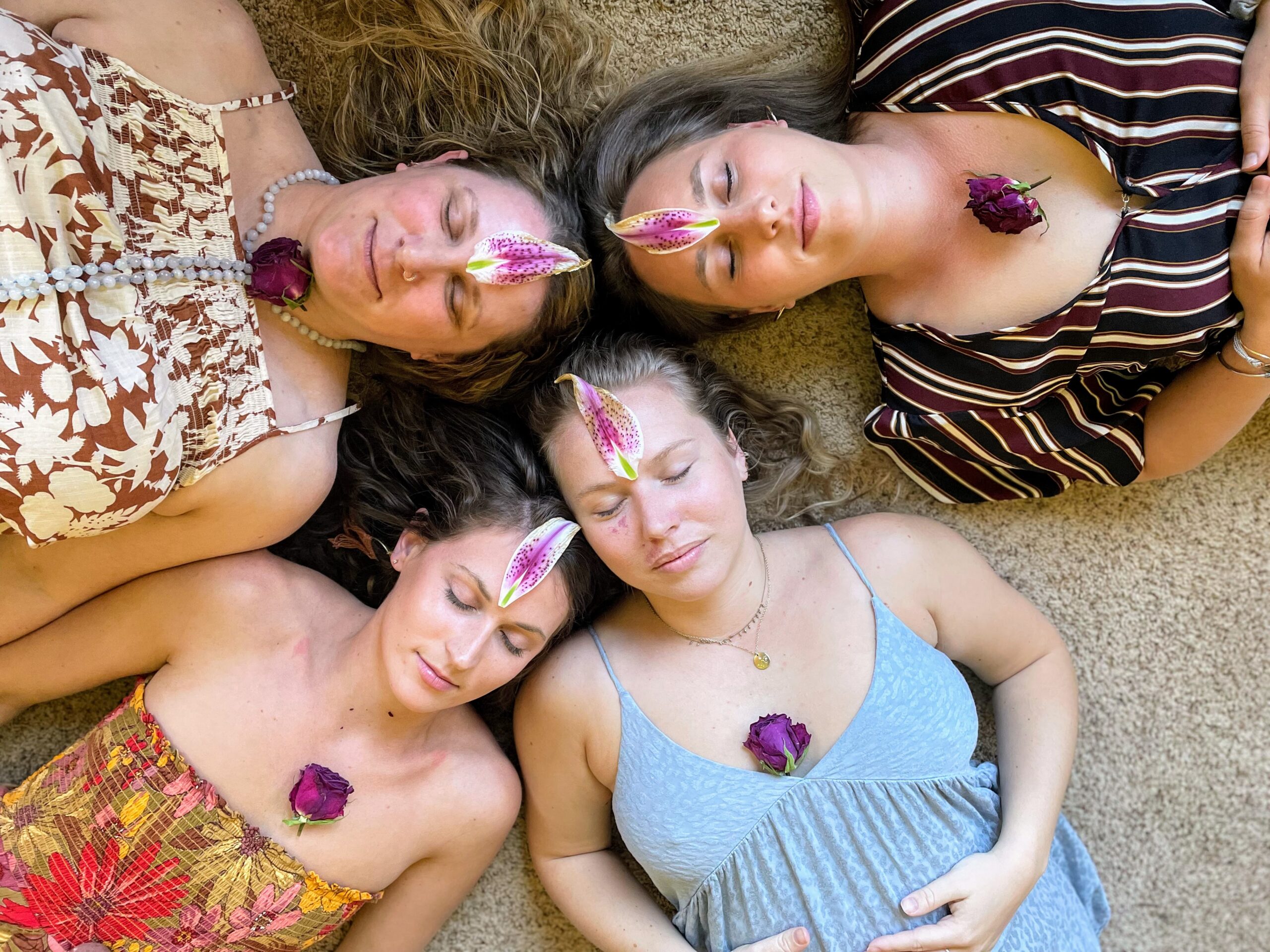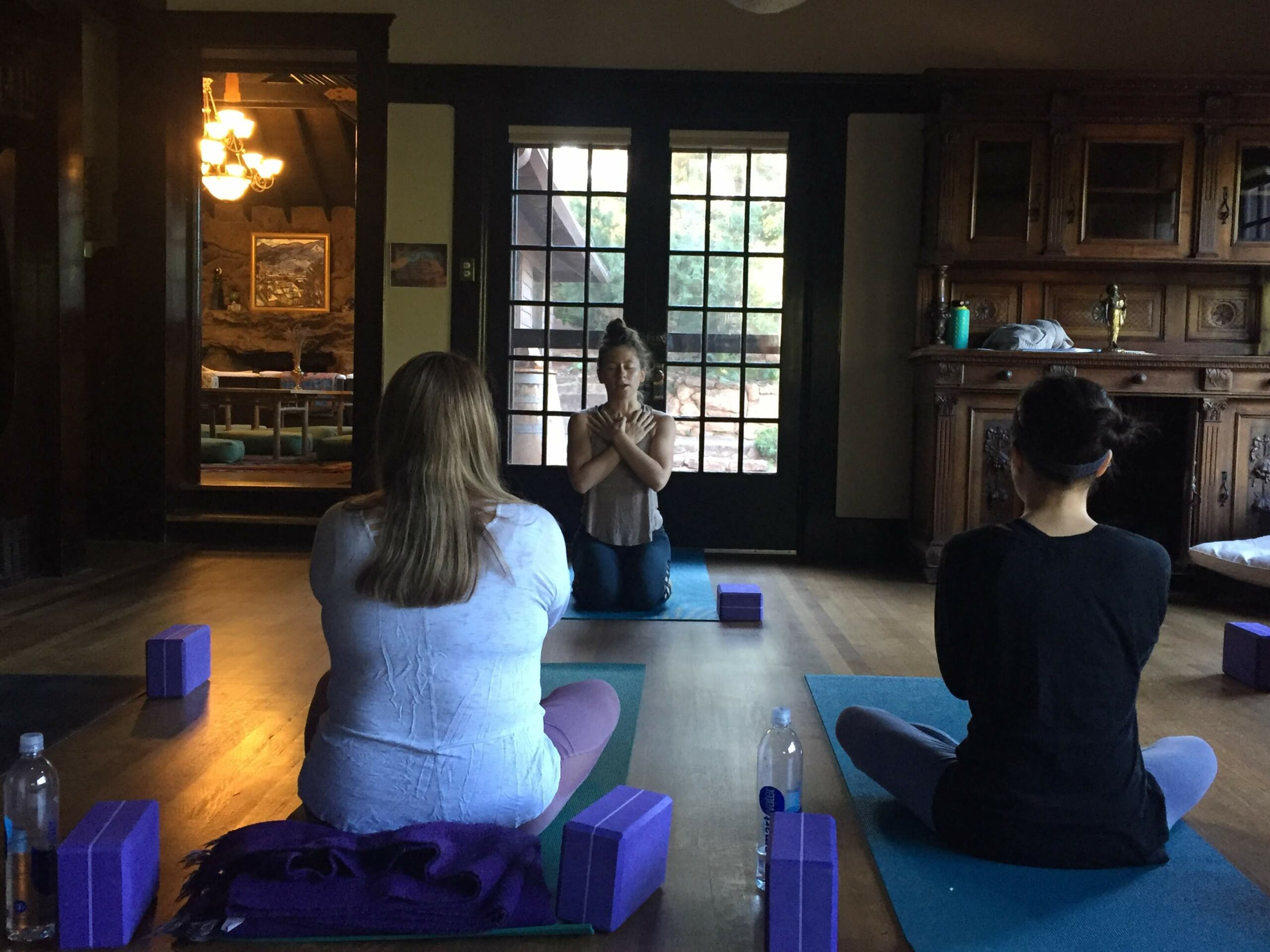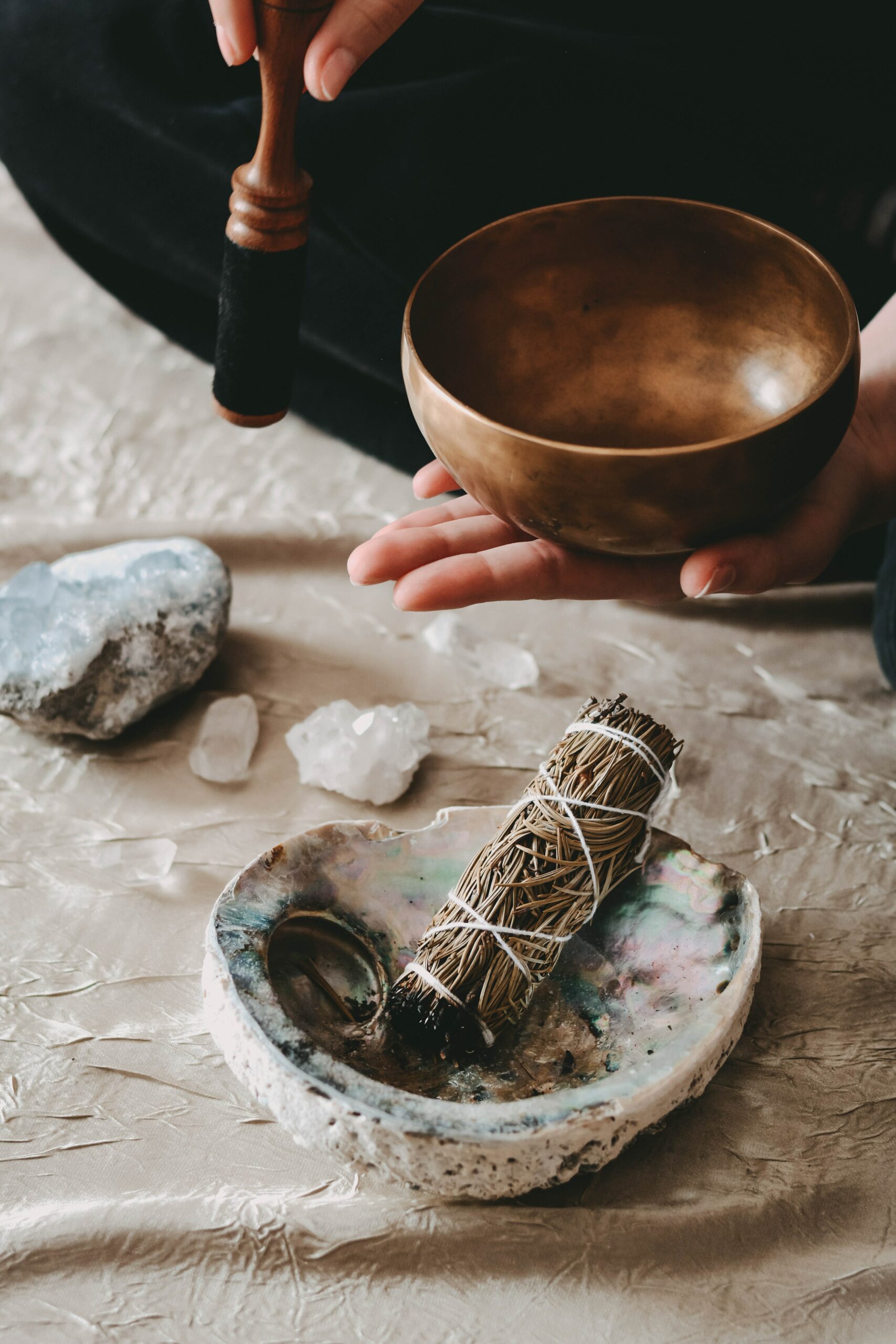 A beautifully orchestrated event!
A grounding, education and restoring practice filled with fire, energy, and breath.
So much in a short time all while rhythmically flowing from one hour into the next leaving each and every one of us with a profound peace dwelling within our heart.
This is where you get to rest and receive.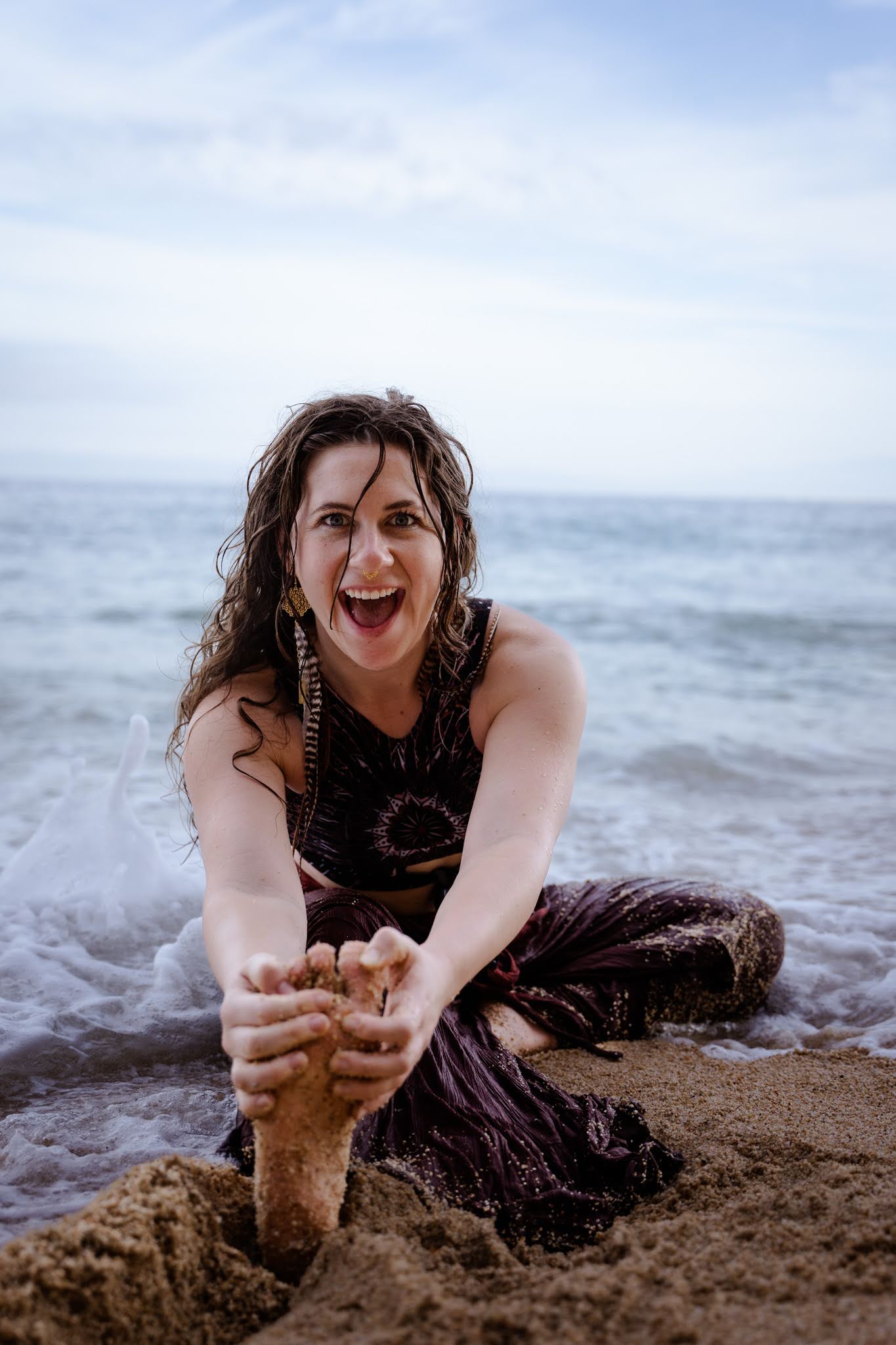 Hi, I'm Kaity
Thank you for your curiosity about our Harmonizing Retreat.
I know you've landed on this webpage for a reason. There is a voice inside you longing to give back to yourself and fill up your cup, so you can continue to show up for your family, work, and life in the most expansive ways.
I firmly believe that you are your own healer. The Harmonizing Retreat is an offering of tools, support, guidance, and space for building your bandwidth, resilience, and Self Love to empower your healing journey. 
If you feel blocked in loving yourself deeply, feel stuck around manifesting your dreams into reality, want to have better sex and relationships, want to feel more passionately alive, and want to stop feeling small and powerless in your life, THEN this is the space for you.
I can't wait to share space!
Thank you for everything. After this experience, I will start taking care of myself and honoring my body. You gave me food for thought to take back home.
Investment
You are worth investing in.
We offer sliding scale rates where you can choose how much you'd like to invest in the experience depending on your current financial needs ❤️
Take a breath, feel your body, and choose a price that resonates from below:
🌚 Lunar Investment
You are meeting your basic needs for financial conservation and helping us meet ours! We see you and appreciate you:
$111
🌞 Solar Investment
For those who are in a state of financial steadiness & resource. Your gift helps us meet our goals as an organization:
$222
👽 Cosmic Investment
For those experiencing financial abundance. You are in the flow and eager to share the love.
$333
Where is this retreat taking place?
This retreat will happen at Resilient Soul Yoga studio in downtown Loveland, CO. More location details will be shared upon registration.
What is the timeframe?
The rough time frame will be from 12:30pm – 6:30p on December 2nd. We will send out a detailed schedule as we get closer to the event.
What if I'm from out of town?
We recommend flying into DIA and staying at a local hotel or Air BNB in downtown Loveland.
What does it mean that this retreat is "trauma-sensitive"?
A trauma-sensitive retreat means that your facilitators have extensive training in holding safe containers for individuals who have experienced trauma, from big to small. You do not have to have trauma to attend, but if you do have trauma you can rest assured that our team will take good care of you.
Note: because this is a group retreat setting and there is a limited amount of 1×1 support we are able to provide, we ask that any individuals with a PTSD or mental health diagnosis consult their mental health counsellor before committing to the retreat AND reach out to Kaity so our team can have a wider understanding of your background and needs on retreat. kaity@hertemplehealing.com
What kind of 1x1 support will be available?
We will have a small team of assistant retreat "angels" available for supporting your retreat process more deeply.
Kaity will be available for a limited amount of 1×1 SYT sessions in person the day prior and after the retreat (Friday and Sunday), which is a great option for those flying in from out of town.
How many people will be in the group?
We have a maximum of 20 participants to ensure quality care, deep connections, and individualized support.
Is this retreat for women only?
This retreat is for women, trans women, and non binary persons with female bodies.
If you have any questions on this, and whether you may be a good fit for the retreat, we encourage you to get in touch with Kaity: kaity@hertemplehealing.com
What is your cancellation policy?
Payments are non-refundable, but can be transferred to a friend or family member if for some reason you are unable to attend.
Kaity and her 1:1 healing sessions have been so transformative, allowing me to reach breakthroughs I didn't know were possible.  Though our sessions are virtual, I always experience spiritual connectedness and amazing engagement. From day one, Kaity has shown so much wisdom in the process of somatic yoga therapy and why it is so impactful in sexual trauma recovery.  Our sessions are a time where all my feelings, physical and mental, are safely explored with such nurture and care. Kaity is so perceptive at knowing when enough emotional work has been done, so that I never leave feeling drained. Everyday I get to use the resources and insights from our sessions to get closer to my desire for sensuality and confidence. Kaity's work is truly powerful and a blessing to women that have experienced sexual trauma and are ready to liberate themselves from it. 
Curious if this is right for you?
Let's Connect!
If you'd like to meet Kaity and learn more about the retreat, please send an email to kaity@hertemplehealing.com to schedule a brief, complimentary phone call or zoom meeting.
This is a great way to find out if the immersion is the right fit for you and get all of your questions answered!